Produced by Mick Jagger – who also appears in this HBO documentary – and directed by the well-lauded Alex Gibney, Mr. Dynamite tells James Brown's story from his birth in South Carolina, through the early loss of his parents, his impoverished childhood, years of imprisonment for stealing clothes out of a car, into his professional career as a performer.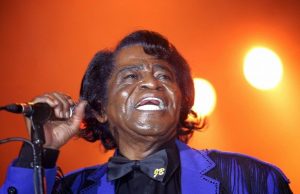 That career is the substance of the film. The subtitle is a bit misleading because we go through decades of Brown's success, not just his rise.
With support from the James Brown estate, the filmmakers have filled the two hours of this documentary with the icon's intense performances, the evolution of his style, and placed all of that in the context of the history of the civil rights movement beginning in the 1950s. Brown became a powerful activist in that movement. His activism took a right-hand turn when he supported Richard Nixon's 1968 presidential campaign against Hubert Humphrey.
The film is haunted by its own strategy of focusing on the rise. Like "Thelma and Louise" and "Butch Cassidy and the Sundance Kid", we are denied the fall, and, of course, left pondering it.
Expertly produced, "Mr. Dynamite" documents a legendary performer's professional life as well as his lasting influence on the world's popular music.
http://www.hbo.com/documentaries/mr-dynamite-the-rise-of-james-brown#/