Chocolate covered scallops; espuma of calf brains and foie gras; and beer and truffle soup are just three of hundreds—if not thousands—of dishes created by celebrity chef Paul Liebrandt over his decades-long career. Inspired by Liebrandt's avant garde dishes and roller-coaster story, first time feature director Sally Rowe serves up A Matter of Taste, her homage to the Master Chef.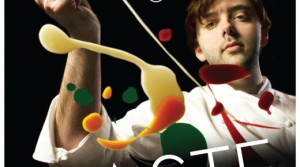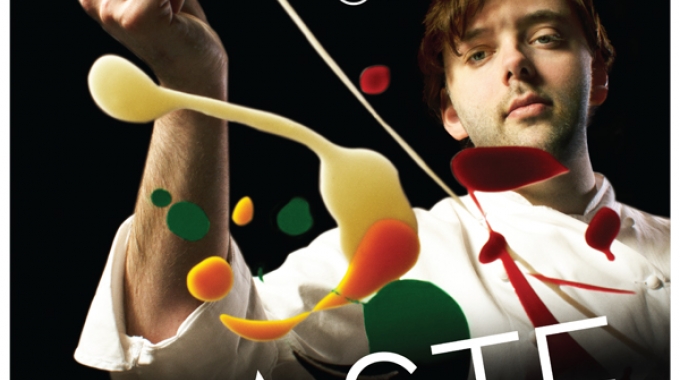 Liebrandt challenges himself to create unique, unexpected combinations of foods and flavors. "It's true. Almost all the food that he makes, that if you simply describe it with a straight face, it sounds like a put-on," says former New York Times food critic William Grimes, "but if you're in the restaurant, and you're eating it, and you're thinking about it, and you're actually seeing the relationship between the flavors, it was often inspired food.
One of the great 'joke' dishes for people who wanted to make fun of Paul Liebrandt was his signature [inaudible French language name] which was a little ball of wasabi/apple sorbet with some [inaudible] salt sprinkled over it, and then a waiter would come over with some dainty little teapot thing, and he would pour olive oil over the sorbet. Although it sounds precious and ridiculous, but almost everybody who ate that little morsel thought it was the best thing they ever tasted." (As shot by Rowe, the preparation of this 'morsel' is even more elaborate than Grime's description.)
A Matter of Taste tells the story of this passionate, leading-edge culinary artist in Manhattan, seeking his perfect studio—in this case, a restaurant—as both a crucible and showcase for his work. By virtue of Liebrandt's pioneering gastronomical spirit, his search is long and painful, but ultimately rewarding.
With A Matter of Taste Rowe tells the classic story of a hero confronting obstacles—which, in this case, are his genius as well as societal convention—and overcoming them in spectacular fashion.