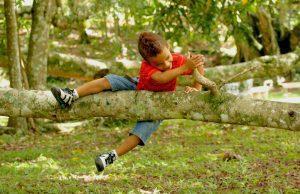 Directed by veteran filmmaker Sylvie Rokab, Love Thy Nature examines humanity's troubled relationship with nature, and explores ways that relationship can become untroubled.
Narrated by Liam Neeson as the voice of Sapiens (the voice of humanity), the film addresses our relationship with nature from a variety of perspectives—social, psychological, spiritual, health, environmental, and others. In addition to her interviewees' wisdom, Rokab provides a virtually nonstop montage of beatific images, along with dramatic and evocative music by François-Paul Aïche.
Merging the film's information, imagery, and music, Love Thy Nature leaves viewers with the sense of having taken a long journey—hopeful we can and are making a difference, and finding the 'love' referred to in the film's title.
Rokab has made it easy for viewers to follow up on the information and inspiration found in Love Thy Nature. For a list of interviewees and their respective websites, go to this page from the film's website.