"When people remember about Liyana, I want them to remember us, making our own words." Young African Child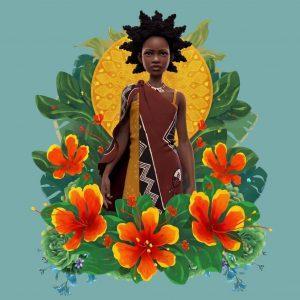 We are in Swaziland, also known as The Kingdom of Eswatini, at an orphanage the children of which lost their parents to AIDS, drugs, and violence. We are in a small classroom, poet/story-teller Gcina Mhlophe is coaching five students in the composing of a story.
Step-by-step the children create a character, her name—Liyana—her appearance, and her story. Directors Amanda Kopp and Aaron Kopp follow the story's creation, and the children narrate their story—illustrated by moving images of Liyana's journey.
Philip Miller's music caresses the children's story, as artwork by Shofela Coker and Stefan Nadelman blossom the story to visual life.
Liyana is brilliantly and lovingly produced; its impact is heart-rending, inspiring, and fascinating.
Instagram