Filmmaker Lacey Schwartz was raised in a Jewish, white, upper-middle-class home. Her dark skin was attributed to a Sicilian grandfather, but was actually the result of her mother's affair with an African American. Little White Lie documents her childhood and her search for answers to her racial identity and her father's identity.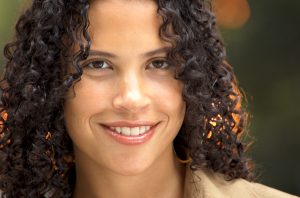 Schwartz weaves together a trove of home movies and photographs with interviews of family and friends to tell her story. In one short hour Schwartz takes us on her deeply emotional journey of discovery and healing. Unless you, reader, have a heart of glass, you, too, may need some tissues nearby as the film unfolds.
Although the issues of parental relationships and racial identity in Schwartz's story are very specific, the dynamics of family communications, relationships, and love approach the universal. Many interviews evoked thoughts and memories of my life. Several times during the viewing I found myself distracted by those very thoughts, and missed the words I was supposed to be listening to. My remote's Stop and Reverse buttons were pressed many times as I made sure I did not miss a word of her story.
http://www.littlewhiteliethefilm.com/