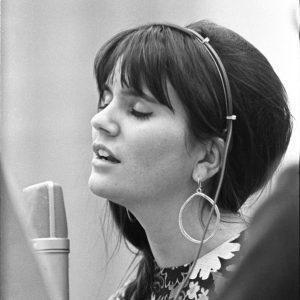 I don't know about your world, but in my world people were, without solicitation, sharing high praise for this documentary film about Linda Ronstadt. Once in a blue moon I cover a music business celebrity. I surrendered to peer pressure and watched Linda Ronstadt: The Sound of My Voice.
I settled down with my notepad and pen, but never made a mark. The film kept me glued to the screen, and to this story of a massively talented singer whose mind and heart matches her talent.
Directors Rob Epstein and Jeffrey Friedman tell Ronstadt's family story, and cover her epic journey through seemingly unrelated styles of music. The two directors interview legendary singers, musicians, producers and executives all of whom express high praise, with some moved to tears. Peppered throughout the film are clips which, of course, feature her strong evocative voice.
But what stands out in this film is Ronstadt's determination to buck convention, master multiple styles of music including Gilbert and Sullivan's comic operas, Mexican, folk, country, songs from the Great American Songbook, and, of course, pop—and finding success with this cornucopia of styles. By film's conclusion, we are stunned.
Linda Ronstadt: The Sound of My Voice is a Kino Lorber release.