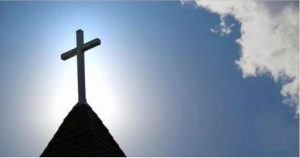 Ryan White's The Keepers is a Netflix documentary series focused on the 1969 murder of Sister Catherine Cesnik, a loving, high-spirited, multi-talented young woman approaching the prime of her life. Both her character and personal story are fully worthy of this quality of respectful attention, but it is the perpetrators of her murder who are the de facto subjects of this series.
The inciting incident for producing this epic film is the unsolicited work of two former students who attended Archbishop Keough High School, in Baltimore, Maryland, in the late sixties—Gemma Hoskins and Abbie Schaub. They wanted to know who killed Sister Cathy, their beloved English teacher at the school, in November of 1969.
Schaub's and Hoskins' dogged approach uncovered a story of the wholesale sexual abuse of high school students, a years-long crime which was hidden with the support of the police, the Church, and the government's prosecutor. The story is not over. As I type, the investigation continues—as do attempts, feeble as they may be, to reform the Church's culture of pedophilia.
The Keepers is a thoroughly engaging film that highlights the most horrific and the most compassionate of us human beings.
Having seen a few documentary and Hollywood films about the Catholic Church and sex crimes, I've come to the conclusion that the Church is a centuries-long Boys Sex Club. Yes, the current Pope has a campaign to rid the Church of this scourge, and that is, of course, a noble goal and initiative. I am skeptical, however, of how much reform has been implemented globally, or even how much can be implemented given the Church's global reach and entrenched culture. For more background on the Church's history of sex abuse, I suggest Alex Gibney's HBO documentary Mea Maxima Culpa: Silence In The House of God