"God help the next Queen of Comedy 'cause this one's not abdicating." Billy Sammeth
In the ever-expanding cosmos of documentaries this is one title I would not have chosen to view. But peer pressure held sway. The simple fact that several people who know my penchant for movies as well as my interest in documentaries drove my ego-dystonic decision to view the screener.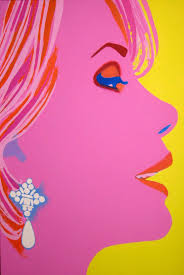 And, of course, they were right – not just for this profile of a powerful character, but also for the excellence of filmmaking that reveals this profile. Add the traditional story of a Hero facing a challenge, and you've got all the basic ingredients that make a film engaging.
When Joan Rivers is in a career slump and someone asks her to look at her calendar, she says 'wait, I have to put on my sunglasses.' The paucity of black ink on the white pages is glaring to her eyes. Thus begins this story of a year in her life, one that includes her 75th birthday. The secondary story is simply her entire career. There is no want of drama in either of these two stories.
That drama…, well, I'll let you discover it for yourself when you see the film. But I'm happy to share a couple impressions of Ms. Rivers' character and life. First I was fascinated to learn that she performed frequently on stage in high school and college in dramatic plays. She considers this foundational to her identity as a performer – and she laments not being recognized as a serious actor. Speaking of which, Rivers reveals a deep, apparently frustrated need to have her talent recognized by both critics and her peers. Perhaps this expression is fueled by our camera beginning its story at a low point in her career.
I found many aspects of directors Ricki Stern's and Anne Sundberg's film touching and moving – I was riveted from beginning to end.
Thanks, peers, for pointing me in this direction.
http://www.ifcfilms.com/films/joan-rivers-a-piece-of-work