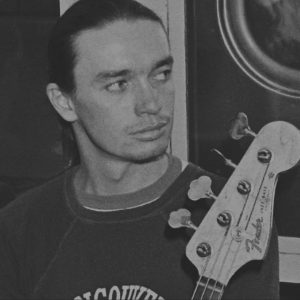 Known primarily in jazz circles, Jaco Pastorius revolutionized the playing of the electric bass guitar. He died in 1987 as a result of self-destructive activities. Jaco denied himself and the world an unfathomable amount of beautiful musics of many ilk. Early in his life he had a premonition that he would die at the age of 34. He was off by two years.
This two-hour bio-doc became an instant must-see when I discovered it on Netflix. Although I heard his bass playing on albums by Weather Report, it was Jaco's playing on Joni Mitchell's two albums—'Hejira' and 'The Hissing of Summer Lawns'—that sparked my undying admiration for the beauty and power of his music. 'Hejira' is my all-time favorite singer/songwriter album. 'The Hissing of Summer Lawns' is a close second.
Jaco is directed by Stephen Kijak and Mr. Paul Marchand; and produced and co-written by Metallica bassist Robert Trujillo. Given the documentary's too-short 110-minute running time, this team has done as powerful a job of telling Jaco's story as possible. There are plenty of clips of the musician's performances, of course—but it is this sad, affectionate portrait of the wounded genius that haunts.
I wonder if Metallica's legion of fans knew their bass hero played a Pastorius composition on one or more of the band's tours. Here's an intriguing story about Trujillo's saving of Jaco's Bass of Doom.