"As with all great classics, it's a book that changes every time you read it." Stacy Schiff, author, Saint-Exupéry biographer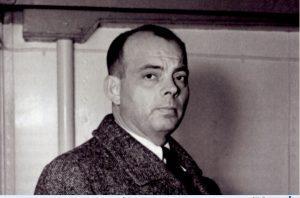 Charles Officer's film about The Little Prince and author Antoine de Saint-Exupéry explains how and why this book can change when read more than once. Officer tells many stories—about Antoine de Saint-Exupéry's tragically short life, the author's philosophy, as well as the writing and reception of his iconic book which seems to be second only to the Bible in global readership—it has been translated into more than 200 languages.
On the surface of it, one may ask, as I did, 'Why should I bother with this documentary? It's just another film about another famous book.' The answer is simple. Officer's Invisible Essence draws its viewers into the book and the man who wrote it. We learn of Saint-Exupéry's heroic journey as an exploration of solitude, isolation, disconnection, and connectedness.
The 'Aviator' in the book is telling the story. At book's beginning he says "I do not want my story to be taken lightly." Yes, The Little Prince is a children's book, but having seen this film, I understand why it is crucial for us supposed adults to read and understand the book. Saint-Exupéry challenges us adults to consider who we really are, how and why we avoid, lose, and make connections.
There is an additional thread running through Invisible Essence. We follow a little boy, blind from birth, learning Braille, and reading The Little Prince with his teacher. It seems as if this little prince's story of discovery parallels Saint-Exupéry's own story.
Although there are several erudite commentators featured in the film, I found Christine Nelson's to have the most penetrating insights into the author's psyche.
At film's conclusion Thomas De Koninck comments, "The heart is the finest register that we have of all. The importance of the heart with respect to love, that's very important in The Little Prince—an invisible essence."
At the moment, Invisible Essence is apparently only available on Netflix. If you do not have Netflix, keep your eyes and ears open, it will be available in other manners.
IMDB 
(Pictured: Antoine de Saint-Exupéry)