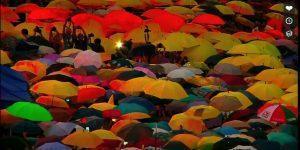 "Everyone talks about the rage of despots, much worse is the indifference of the fortunate."
Angela Andersen's Inviolable begins with a reference to the United Nation's Universal Declaration of Human Rights which was translated in every language and Braille. The declaration was proclaimed by the UN General Assembly in Paris, on December 10, 1948, "as a common standard of achievements for all peoples and all nations."
This expertly-produced documentary travels around the world, exploring human rights issues, failures, and achievements in Kenya, Guatemala, Greece, China, Germany, Hungary, Turkey and Canada. Kenneth Roth, Executive Director of Human Rights Watch, appears from time-to-time throughout the film.
Yours truly is also concerned about the rights of our natural world's flora and fauna, and was relieved to see a reference to that concern in the film.
Inviolable is a crucial film that deserves the attention "of all peoples and all nations."
I was able to view Inviolable thanks to the grace of United Nations Association Film Festival which bestowed the film with the UNAFF Grand Jury Award for Best Documentary. This award is well deserved.
I am happy to report that millions in Europe have seen Inviolable and that it has been nominated for Best Documentary in Germany.
The film has yet to be released commercially in the United States. I will post an announcement on all my outlets when it is released.
IMDB
[Note: IMDB's current record for Inviolable brings up its first title 'In Search of a Perfect World.']