2016 Hot Films in the Making
Hot Films in the Making are films submitted to the Roy W. Dean Grant that we highly support.
They have excellent concepts and brilliant filmmakers behind them.  They should be in our finals in the future.
Fall 2016 Hot Films
American Made
By Mark Nistico, Director, and Todd Wolfson, Producer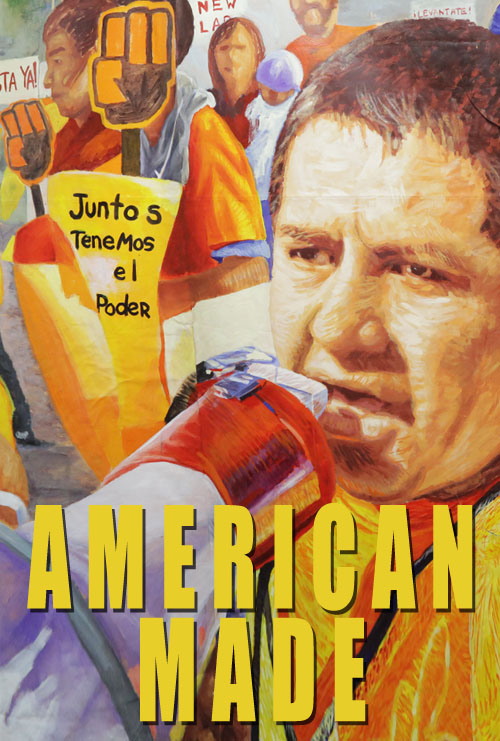 American Made, a documentary film, centers on the misconceptions of the temp labor industry in the United States and exposes the truth about how temp labor both stratifies the economy and normalizes inequity. How can you put a price on a human life?
City of the River Within (working)
By Michael McLaughlin, Director/Producer, Thien An Vu, Producer, and Tim Maloney, Producer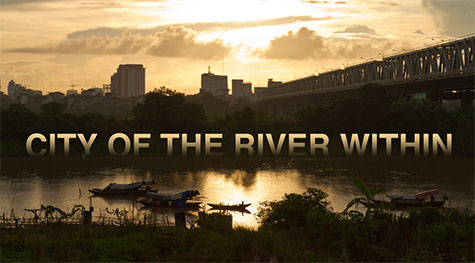 Violently pushed off their land and imprisoned for protesting, an escalating movement of landless farmers with no voice left in the political process, have no other option but to fight back.
View Facebook page »
For Emily
By Rie Koko, Director/Producer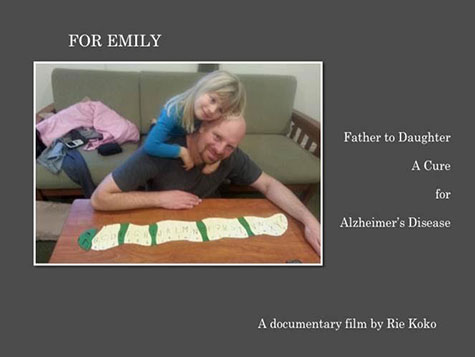 An ordinary father, who carries the early onset Alzheimer's Disease gene, volunteers to become a guinea pig for researchers with a hope to find a cure for his daughter.
Heather Has Four Mommies
By Rani Deighe Crowe, Writer/Producer, and Jeanette L. Buck, Director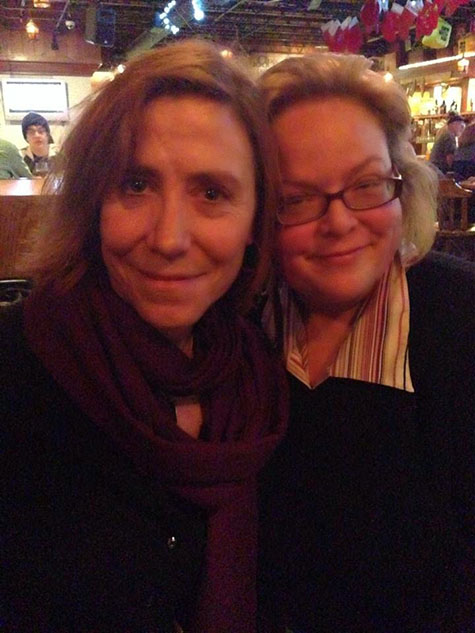 How do four lesbian mothers talk to their straight, sexually precocious teenage daughter about sex and birth control before they have to talk to her about pregnancy and divorce?
Margot
By Camille de Galbert, Director, and LightHouse Films, Producer
MARGOT follows the inner journey of a young woman struggling to reconnect with reality as she delves through layers of her subconscious and key moments from her childhood. A careful blend of music, dance and striking imagery, the film takes a unique approach to the narrative form by twisting it around the finger of poetic surrealism.
Migrants
By Ramon Castillanes Tenoso and Zen Limuco, Directors, and Maurice Newbery, Producer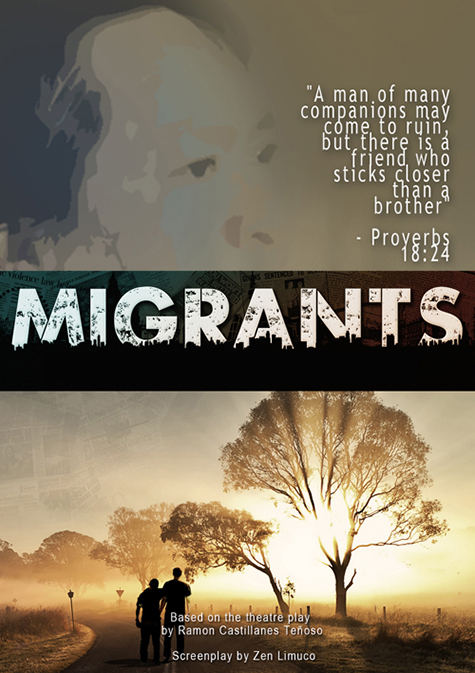 A migrant worker, Tomas de Mana, has been building his dreams and future in London. Despite his grinding situation he is content and full of hope. He is helped by the kindness and understanding of his English friend, Kyle Montgomery. But his dreams are shattered when he is forced to return to his own country and face a fight for the life he had abandoned.
Migrants is a story of people who are away from home, who choose to be separated from their families to find a better life, who are being driven away from their homes by the strong and the powerful.
One Afternoon
By David Sawyer, Producer/Director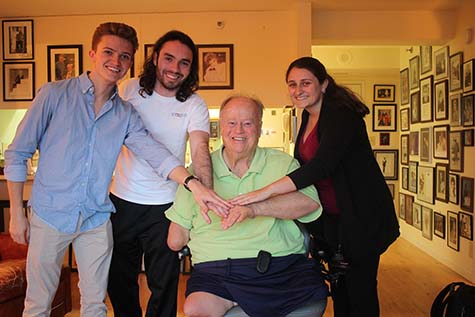 A group of millennials travels across the United States to interview 50 veterans about their life stories.
She's Got Grit
By Dara Padwo-Audick, Producer/Director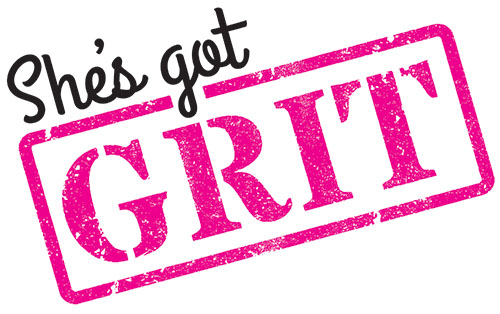 She's Got Grit is an innovative video series about female athletes with disabilities who compete at the highest levels. Created and produced by an award-winning production team that wants to change the perception of disability in our culture, She's Got Grit is entertaining, provocative, honest, informative, and unique. Some episodes profile the life, training, support networks, and philosophy of an individual athlete. Others feature an honest discussion about what it means to live with and compete with a disability in our culture. Their journeys are not easy, but they are triumphant. What does it mean to embrace your power and live it every day? What does it take to be an authentic female leader? It Takes Heart. It Takes soul. It Takes Grit!
The Offender
By Katie Smith, Director/Producer, Maura Smith, Co-Director/Producer/Writer and Emori Smith, Co-Director/Producer, and Callie Smith, Producer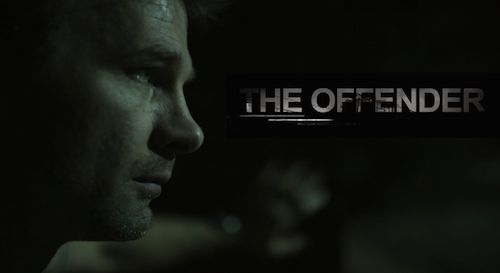 Tom Rivers is one of the best on the CIA team. To him, a job is a job. But after assassinating an innocent man, he decides to leave the CIA for good. Now, seeking some peace, his new goal is to expose his corrupt boss, Sumner, and seek justice for Andrew, the son of the man he killed, whom he has befriended. Andrew is unaware of Tom's past and looks on him as a surrogate father. But when Tom is taken and an attempt is made to abduct Andrew, we're not surprised to learn that Sumner is behind it all. Andrew forms an alliance with a rival from Tom's past, a Russian spy, who ends up being the key to convicting Sumner. But first they must get past the local sheriff, go undercover at a lavish gala, and infiltrate the CIA. However, in exposing Sumner's corruption, Andrew will unknowingly expose Tom's involvement in his own father's death.
View Facebook page »
View IMDb page »
The Passengers
By Ryan S. Porush, Director/Producer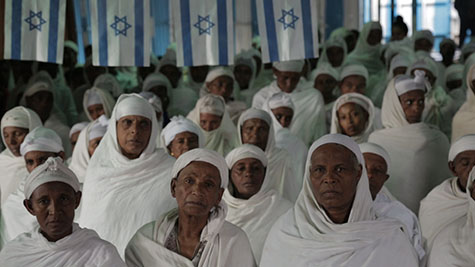 Two young Ethiopian Jews travel to America, representing their abandoned community on a fateful mission with the goal to enter Israel as citizens.
The Prison Within
By Katherin Hervey, Producer/Director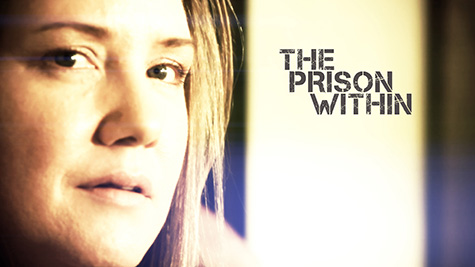 The gun carrying widow of a murdered police officer finds healing and a new mission with a group of men convicted of murder inside San Quentin prison.
Untitled Fertility Documentary
By Lisa Vangellow, Co-Director/Producer, and Kathryn Robson, Co-Director
A first person look as a career-focused 30-something woman goes through elective egg-freezing, the repercussions of delaying childbearing on the individual and society, and an inside look at the un-regulated and highly lucrative fertility industry.
Wild Souls
By Malcolm DeSoto, Director/Producer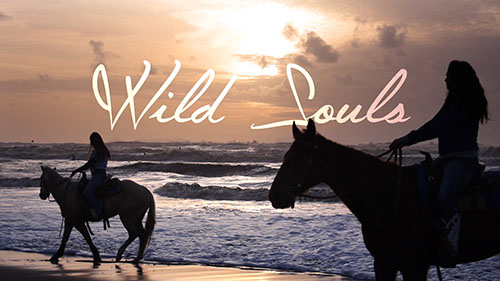 At Wild Souls Ranch, we've become more than what we've suffered.
Summer 2016 Hot Films
Blur
By Mischa Marcus, Writer/Director & Stephanie Bell, Producer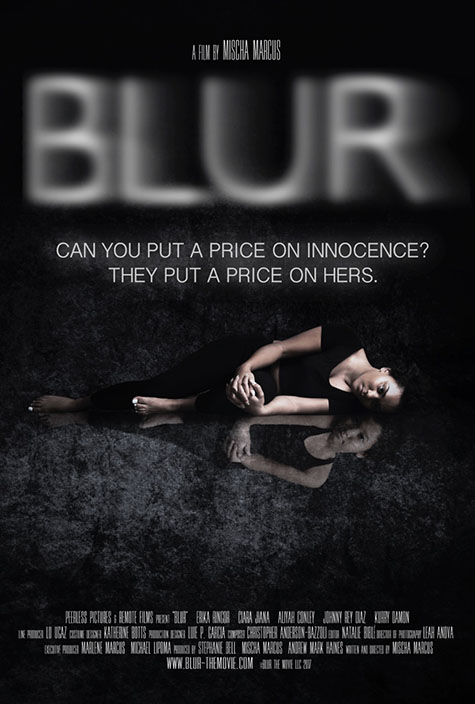 BLUR is the story of 10-year old Layla, who was stolen from her family and thrown into America's child sex industry. Stories of courage drawn from interviews with trafficking survivors are the foundation for the fictionalized account of Layla's journey as she confronts the monsters of her past and embraces the hope of her future.
Bodega!
By Donna Augustin (Producer, Director, and Writer) and Talibah Newman (Director and Writer)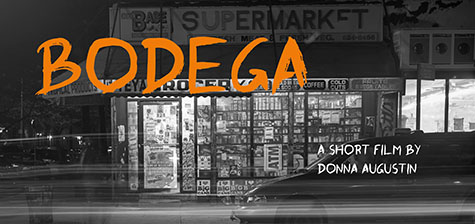 Bodega! takes an intimate, dramatic, and comedic look at a community facing rapid gentrification. When a newcomer to the neighborhood is disrespectful to two longtime residents, combative interactions between them ensue. This film takes a realistic look at the potential outcomes from people who feel invisible or disregarded in their neighborhood.
Candypants: A Fairy Tale
By Francis Gasparini, Director & Austin Wilkin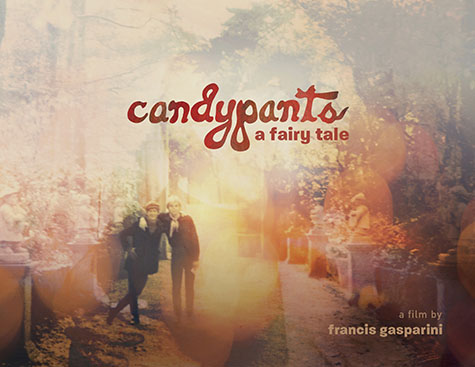 The true tale of two men who fell in love at first sight, invented edible underwear, fought some monsters, and lived happily ever after.
Cool, Young, History.
By TS&R and Pier Pictures, LLC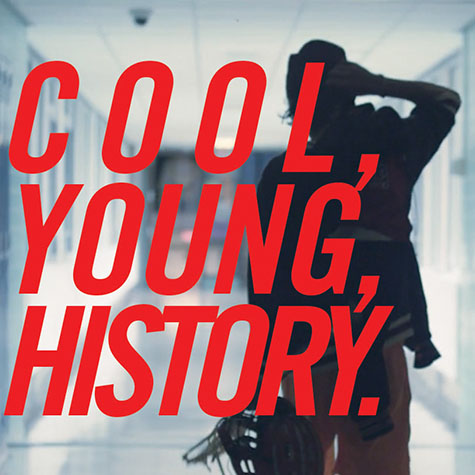 WARNING:
An examination of modern-day delinquent youth in America, "Cool, Young, History" is a psychological drama following a revered high school athlete who divides a town and faces a lengthy jail sentence after killing a fellow student in a drunk driving accident.

ADVISORY:
Due to the graphic nature of the film's subject matter, unless accompanied by an adult, it is advised that the film not be viewed by anyone under the age of 16. It should however, be pre-requisite material for anyone applying for a driver's license.
Do No Harm
By Robyn Symon, Producer/Director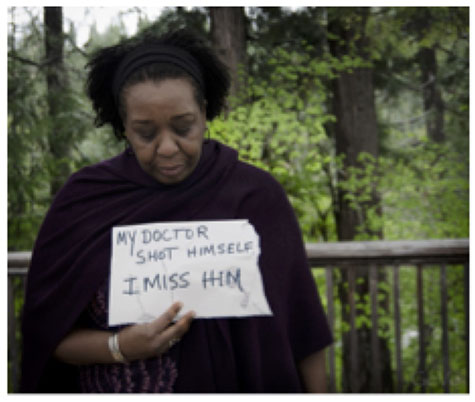 From Producer/Director Robyn Symon ("Transformation: The Life & Legacy of Werner Erhard" and "Behind the Blue Veil") "Do No Harm" follows four people tragically bonded by loss on a mission to expose the medical community's "hidden epidemic" of physician suicide and a toxic medical system that's putting the lives of doctors and patients at risk.
Happy Ours
By Alexia Kosmider & Mae Gammino
Late Bloomer
By Mandy Fabian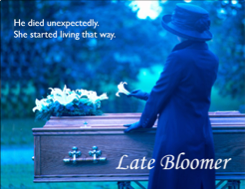 Grace Bloomer, recently widowed and disenchanted with her life, catches her rebellious teenage neighbor running away and instead of turning her in, offers to drive them both across the country to crash her estranged gay son's wedding.
Photographers Without Borders Television (PWB-TV)
By Jeremy Hull, Producer & Danielle Da Silva, Director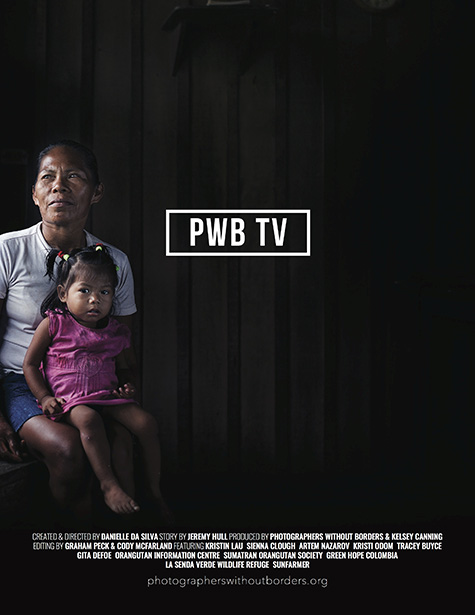 PWB-TV (Photographers Without Borders Television) is a documentary series about the people who, through their grassroots efforts with NGO's, are working towards equality, sustainability, dignity and prosperity for all members of all species worldwide.
Quakers
By Janet Paxton Gardner/The Gardner Documentary Group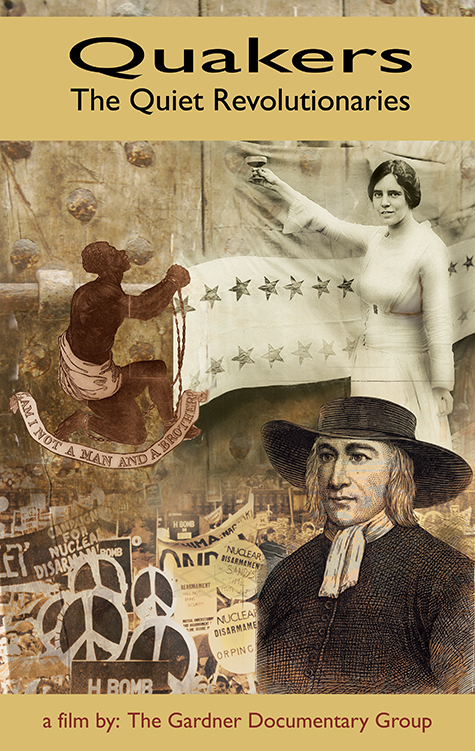 Today's Quakers share a kind of spiritual DNA with their earliest forebears, and the ones we meet in this film are putting their beliefs in equality, integrity and personal freedom to work for the world's good.
The American Soldier
By Douglas Taurel, Actor/Producer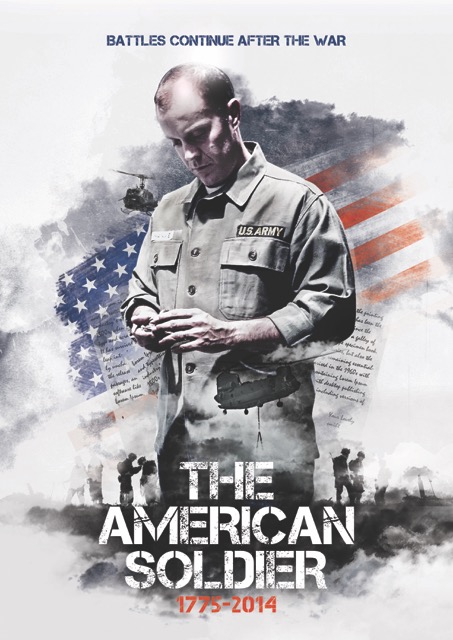 Based on actual letters written by veterans and their family members from the American Revolution all the way through current day Afghanistan. Film maker Douglas Taurel explores and honors the bravery of our men and women at war, and the difficulties our veterans with PTSD and their families face when they try to come back home and re-enter civilian life.
The Ancient Ones
By Catherine & Stephen Vernarelli / StarBeam Entertainment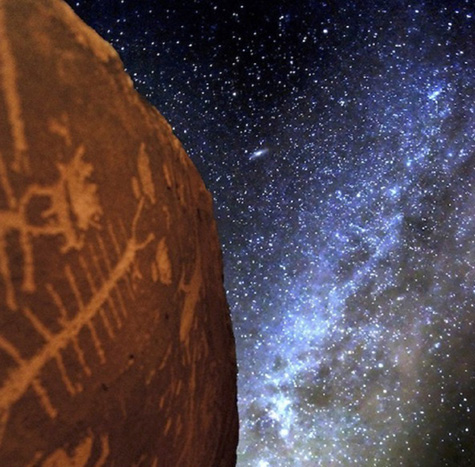 Archaeologists found golden trinkets that resembled spacecraft from caves in Ecuador and the Urals of Russia, which were carbon-dated as being *30,000-50,000 years old; *and electron microscopy showed they contained semiconductor etchings, even though they came from some *prehistoric *source yet– they resemble jets or spacecraft! This film will explore scientifically and examine *WHY* and HOW DID THESE PREHISTORIC OBJECTS COME TO BE *and how it interrelates with Native American culture and its relevancy to the modern world and *ALL of Humanity*.

*WHAT or WHO will we encounter when we get out there?*
The Other Boys of Summer
By Lauren Meyer, Director & Producer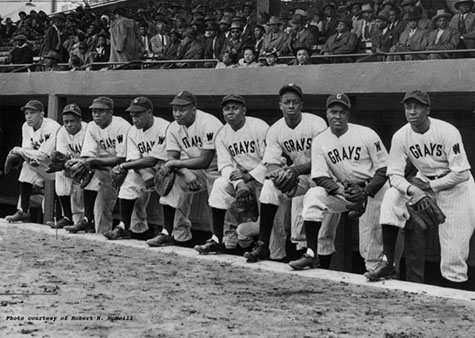 "The Other Boys of Summer" is the ultimate underdog story with a heart of gold. It's a documentary about racism, segregation and civil rights in America told through the lives of the Negro League baseball players and their families. Features exclusive, never-before seen interviews with the men who played along side of Jackie Robinson.
The Runaways
By Dewey Ortiz Jr., Producer & Tia Goodson, Producer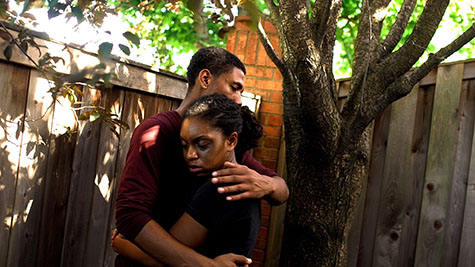 "Dewey Ortiz's second short film tells a powerful story about love in the face of adversity. We follow James and Kellee, two abused and neglected teenagers looking to escape their nightmarish lives."
Willow Creek Road
By Jenna Ciralli & Francesca Mirabella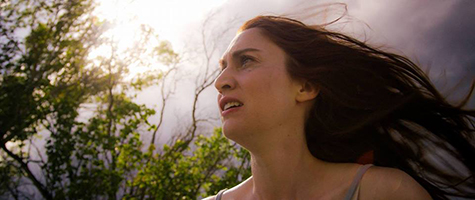 Ruth, a lonely ranch worker in rural Montana, lives out her fantasy of motherhood for a day after she encounters two children on the side of the road. Out of her comfort zone, Ruth is forced to confront herself.
Spring 2016 Hot Films
ABU
By Arshad Khan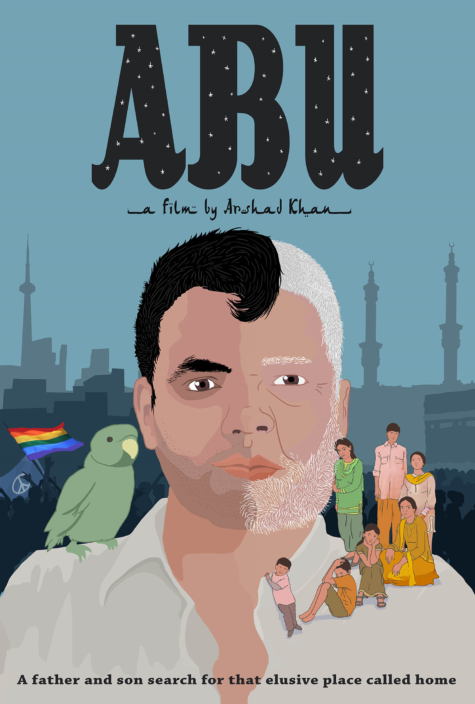 Filmmaker Arshad Khan turns the camera on himself to examine his contentious relationship as a gay son with his fundamentalist Muslim father ABU. It is a story of reconciliation told through a lifetime of photographs, letters, VHS tapes, travelogues and animation.
Aventura
By Annaliese Franklin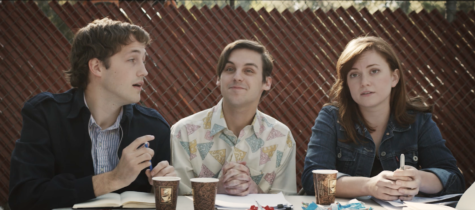 When an aspiring young filmmaker finds out that his dream director will be at a film festival 1000 miles from his current residence, he drops everything he's doing and spearheads an impromptu road trip, hiring hispanic day workers who have never acted before to help bring his medieval western screenplay to life and craft his movie en-route.
Brady & Goliath: Gunfight on Capitol Hill
By Dana Glazer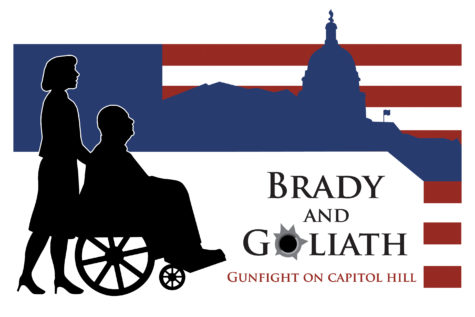 Brady and Goliath: Gunfight on Capitol Hill* will chronicle the grit and determination of Sarah and Jim Brady against the lobbying power of the National Rifle Association to pass the Brady Bill.
Hank Jones: Last Man Playing
By Robert Levi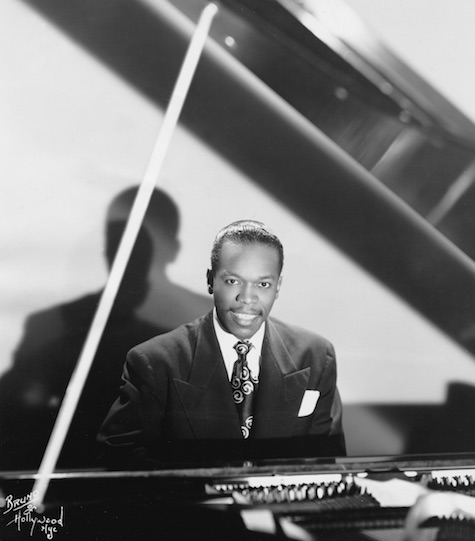 For almost seventy years, Hank Jones was a major innovator and influence on almost every seminal movement in jazz. He was also an unswerving civil rights advocate who overcame racial boundaries to create opportunities for other black musicians.
Haq
By Jeremy Silva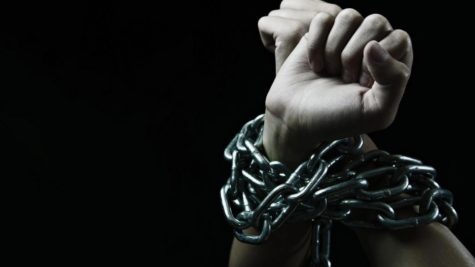 A Pakistani teacher, who accused of terrorism, must convince his relentless interrogator of his innocence in order to save his son's future.
It's Raining, So What
By Kevin May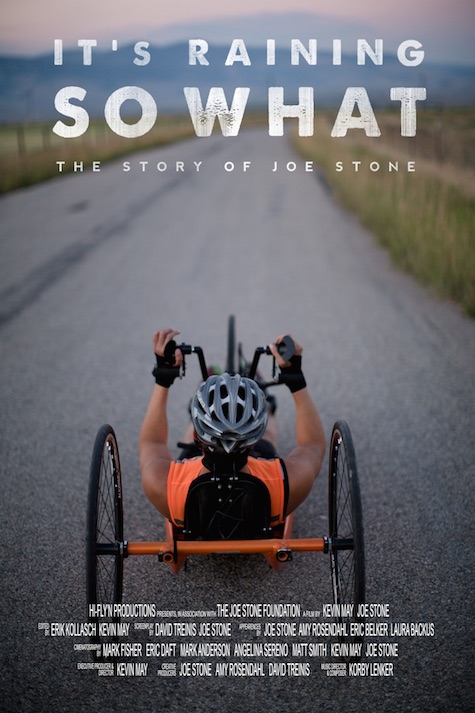 A film about the power of the human spirit, inspiring us all to challenge the boundaries of perceived limitations and find out what is truly possible" In the blink on an eye, 25 year old Joe Stone is falling the sky at over 50 miles per hour. Waking from a coma four weeks later his life would never be the same. Learning to live with a spinal cord injury Joe set out on a incredible journey of rehab and discovery.
Lights of Baltimore
By Sabrina Bourarour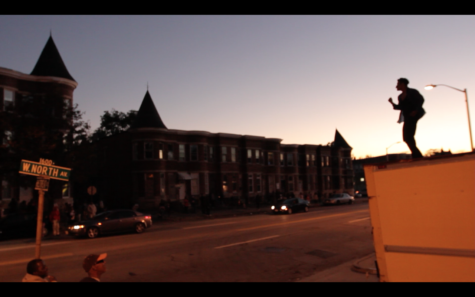 In the wake of violence and unrest sparked by the April 2015 death of Freddie Gray in police custody, Baltimore was forced to acknowledge systemic problems that have been compounding for decades. What has changed in Baltimore since the 1968 riots ?
Same God
By Linda Midgett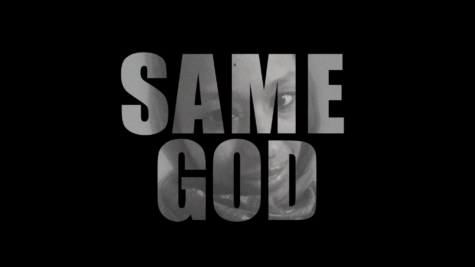 Do Muslims and Christians worship the Same God? One professor said yes. She lost her job. Why?
Searching Eva
By Pia Hellenthal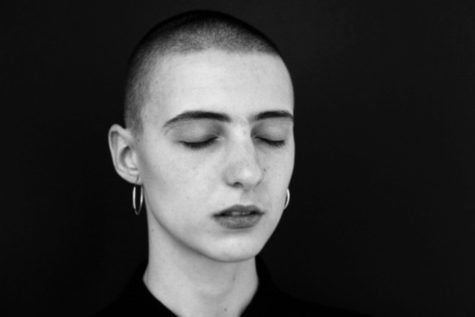 SEARCHING EVA is the tale of a social outsider, growing up in the age of the internet, who became a famous icon online by turning the search for herself into a public spectacle.
Souls of the Vermillion Sea
By Sean Bogle and Matthew Podolsky & Sean Bogle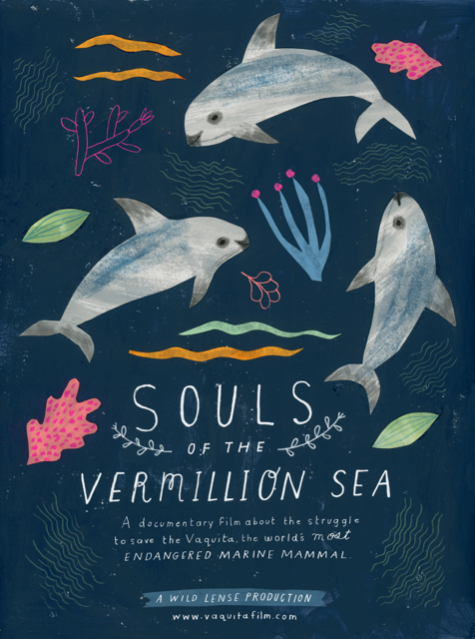 A documentary film from Wild Lens about the struggle to save the vaquita, the world's most endangered marine mammal.
Stockham: The Father of Digital Audio Recording
By Sam Katz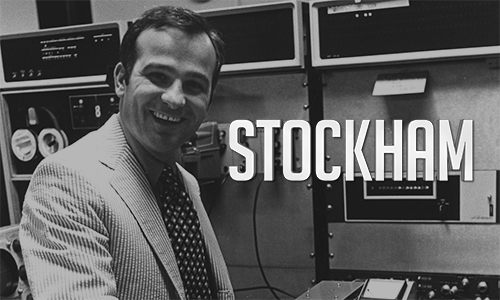 Electrical engineer Tom Stockham revolutionizes the audio recording industry by developing the first practical methods to record and edit sound digitally.

Tango on the Balcony
By Minos Papas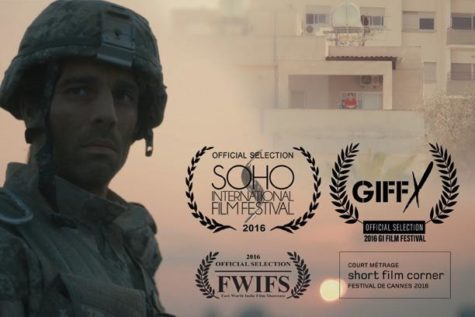 Faced with the apparition of someone he may have killed in combat, Iraqi war veteran John Wexler struggles with the continuing symptoms of post traumatic stress disorder (PTSD) and his transition to civilian life.
The Dreams of Rene Sendam
By Joshua Nathan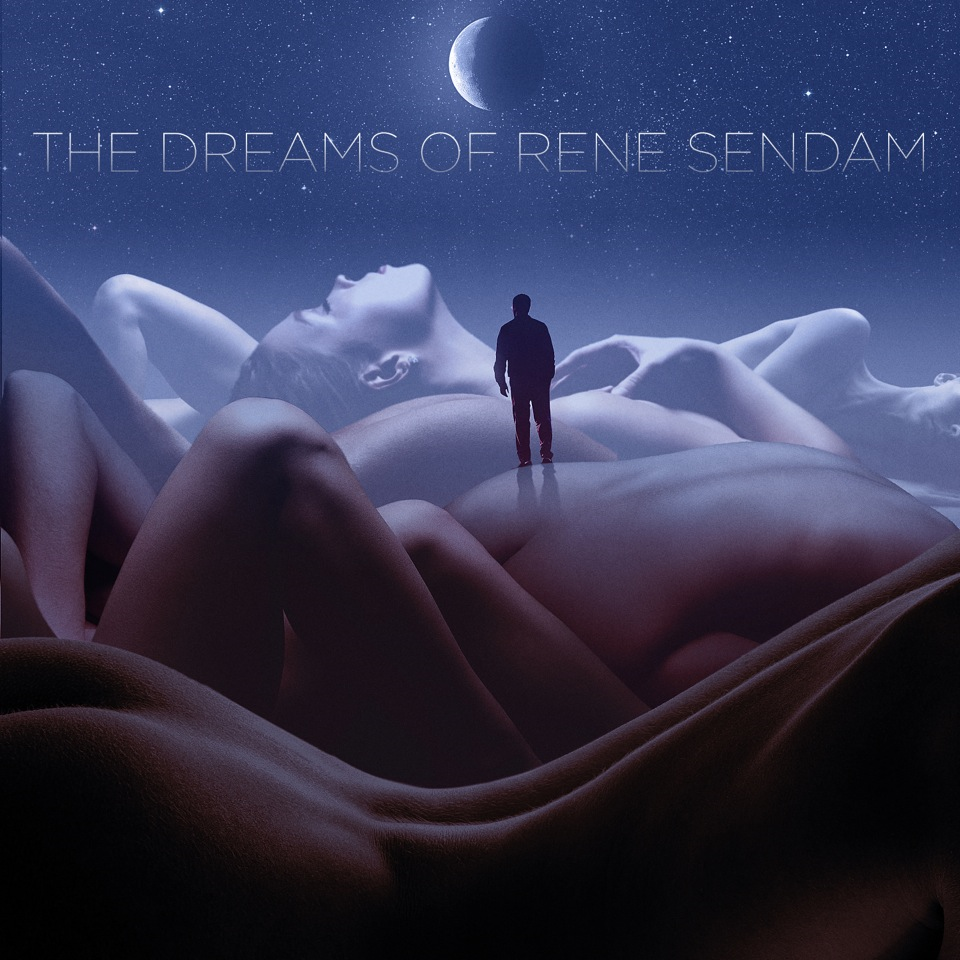 A psychological horror film following a lonely poet who sabotages his most precious relationships as his fantasy world overtakes his reality.
The Extraordinary World of Cecily Blinkstop
By Jennifer Potts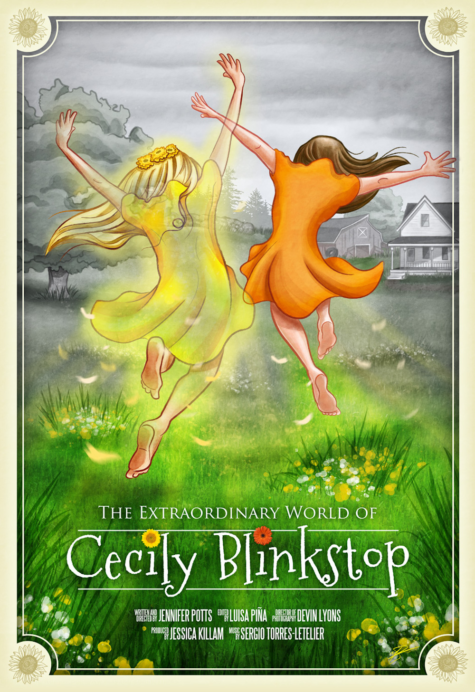 Following the death of her baby sister, 7-year old Cecily creates an imaginary friend who joins Cecily on the quest to save her family from the grief that is destroying them.
The Fare
By Santiago Paladines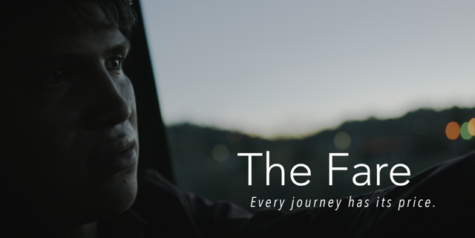 A young Ecuadorian kid transporting immigrants for a gang of human traffickers confronts his own self for the first time in when he's asked to transport a fourteen year-old girl to a tragic destiny.
The Garden Left Behind
By Flavio Alves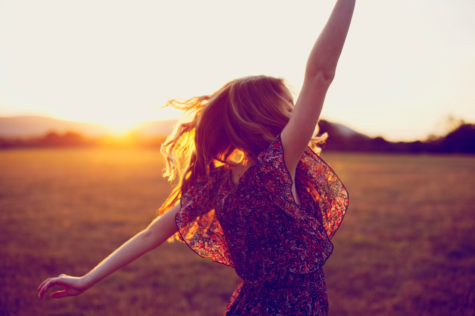 A Mexican trans woman, living in New York, struggles to build a life for herself as an undocumented immigrant.
The Land of Eternal Spring
By Jonah Quickmire Pettigrew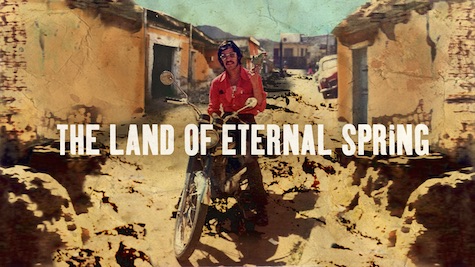 After a devastating earthquake in Guatemala foments political insurrection, a young and patriotic soldier, Hugo, struggles to rescue his family from the government during an anti-leftist crackdown.
Then
By Sonja Isabella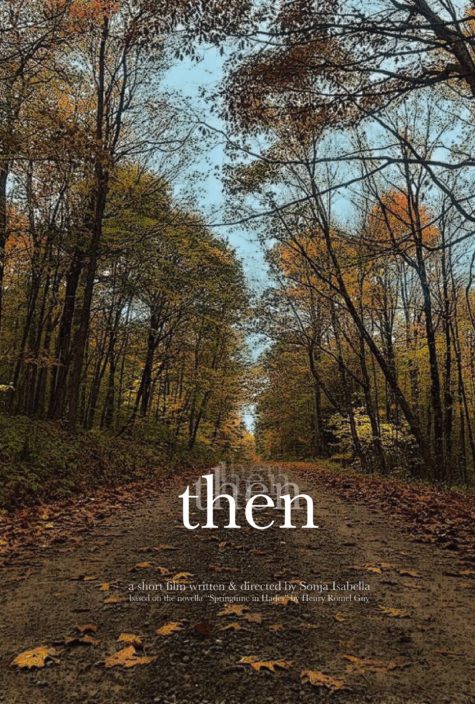 Two teenage boys struggle with their love for one another amid small town prejudice and abuse.
Three Trembling Cities
By Arthur Vincie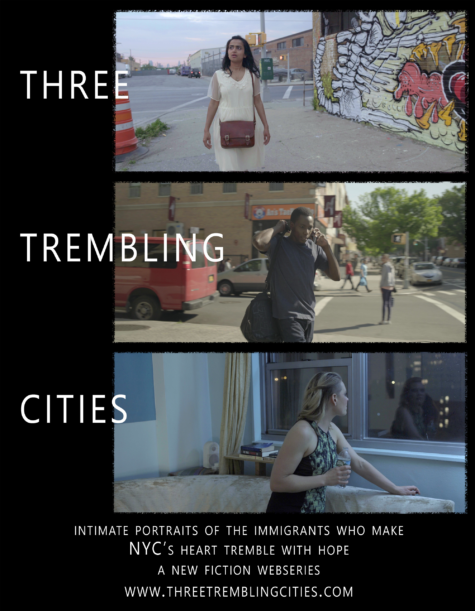 Intimate portraits of the immigrants who make NYC's heart tremble with hope.
Untitled Tijuana Project
By Jeff Prahl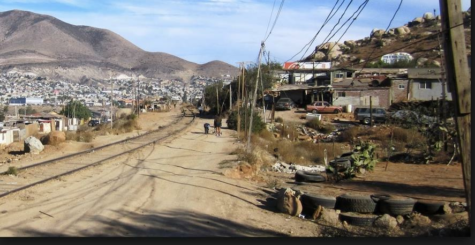 A young Mexican boy comes of age – for better or worse – in his quest to save the life of his beloved pet goat, Isabel.
Woman from the Land of Fire
By Jing Niu
Two women embark on a life-changing journey to retrace the footsteps of an unknown Japanese explorer and her pilgrimage around Japan's most rural island.