Hot Films in the Making
Hot Films in the Making are films that we highly support. They have excellent concepts and brilliant filmmakers, they should be in our finals in the future.
Fall 2015
Cemetery Life
By Barbara Politsch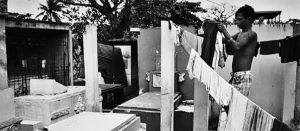 Thousands call a Manila Cemetery Home. Tombs turn into apartments, coffins become sale-counters, Karaoke machines blast in mausoleums, while authorities take action to evacuate them.
Confessions of a Former Bully
By Lisa Cohen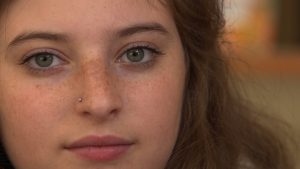 Confessions of a Former Bully is an insightful journey into the mind of a middle school aggressor. 20-year-old Natasha bravely reflects on how she used her popularity to socially "punish" her smart and talented classmate, Jane, while privately battling her own insecurities and jealousy of Jane's successes.
Displaced
By Mary Umans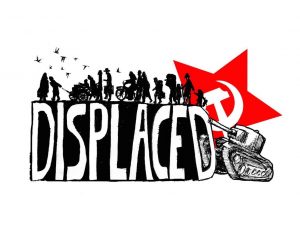 DISPLACED is the story of immigrants after WWII forced to leave their homeland which had been given over to the tyrannical rule of "Mother" Russia and brutal "Uncle" Joe Stalin.
Durable Dreams?
By Jonathan Schwartz
Over the long term, does the hype of green manufacturing and sustainability live up to its promises, or are there pitfalls along the way?
First Chair
By Coleen Davie Janes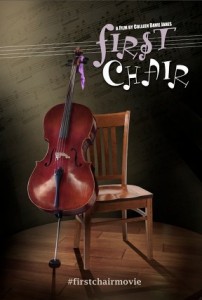 A dramedy about a teenage cellist, struggling with artistic roadblocks at home and school, who beats the odds and saves her High School music program in a big musical finale.
Flight of the Fields
By Barbara Cigarroa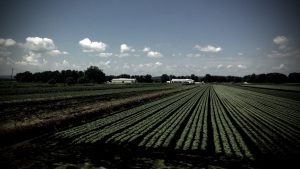 A migrant farmworker struggles with her desire for independence when she leaves the farm and goes to New York City only to faced with the equally harsh reality of this new world.
From Bottom to Top
By Bel Delia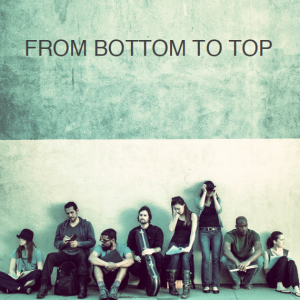 From Bottom to Top's purpose is to unify humanity through the arts by bringing together artists that have a voice with those that haven't been heard before. Throughout this docu-series we will uncover the core passions that drive us all by interviewing artists from all walks of life, asking them 20 identical passion based questions. Be it a Musician from Skid Row, an Art Student, an emerging Director, an acclaimed A-List Actor or writer, the documentary series will truthfully explore what connects us all.
Me Japanese
By Malena Barrios & Magdiel Aspillaga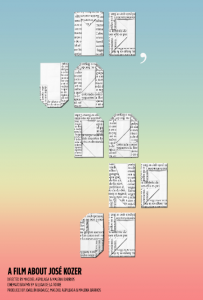 Me, Japanese is the story of Jose Kozer, one of the foremost Cuban poet of his generation and his search for the truth about his identity as an expatriate. "Identity is a jail" is a phrase that he asserts as he challenges us to also question our own definition of identity. But who is Kozer; is he a literary genius or an outsider finding sanctuary in his daring poems?
More Alive Than Dead
By Asaf Yecheskel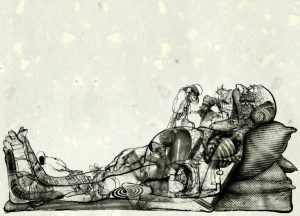 Some say he's a genius. Others say he swindled "his" theories from others. He died in 1939 – and it seems as he's more alive than dead – Sigmund Freud.
Mount Rushmore
By Elizabeth Orr
A critique of contemporary political fundraising strategy, Mt. Rushmore is a fantastical story about a park ranger interacting with a fictional email interface leading up to the presidential election.
My Perfect Life…Once I Change You!
By Terrah Bennett Smith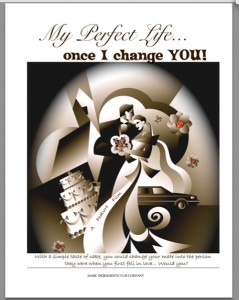 A light and loving comedy that asks the question, if you could change your mate from a self involved, inattentive person, to the caring and thoughtful partner they were when you first met, would you? Should you? Or, would you be able to take that big gulp of air and examine the person in the mirror instead.
Sins of Saints
By Lacy McClory
Sins of Saints is a female driven film that expresses the power of truth and forgiveness through the growing relationship between two estranged sisters.
Sonata Mulattica
By Andrew Kalin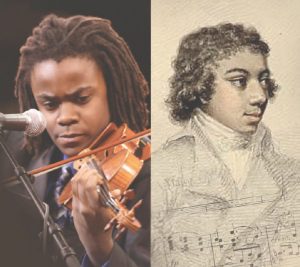 Haunted by racial prejudice and an abusive past, a modern-day musical prodigy rediscovers the legacy of George Bridgetower, a forgotten nineteenth-century Afro European virtuoso, who inspires him to shape his own destiny.
The Longest Straw
By Samantha Bode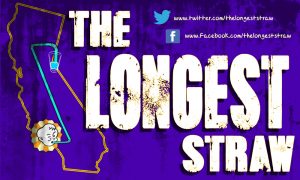 In the feature length documentary film *The Longest Straw, *director Samantha Bode ventures on a 65 day, 400 mile backpacking journey to learn where one city gets its water from. Along the way, she discovers the ecological, economic, and societal changes that result from the Los Angeles Aqueducts and Mono Extension and explores possibilities to break Los Angeles' water importation habit.
The Runaways
By Dewey Ortiz, Jr.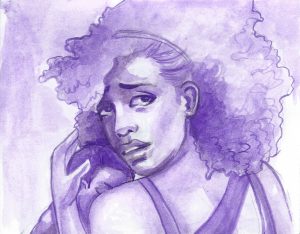 Abused and neglected teenage lovers Kellee and James have gathered the courage to run away from their nightmarish lives. On the day they plan to leave, they must confront the one man standing in their way.
Through Air & Water
By Joel McGinty
At 90 years old, Will Forman is revisiting his 50 year old submarine design that could revolutionize deep sea exploration.
Underdogs
By Mused Multimedia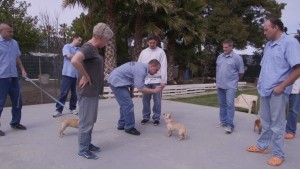 Homeless dogs are transformed into adoptable animals through the training efforts of inmate handlers.

Voices Over the Water
By Guy Perrotta and Jane Ferguson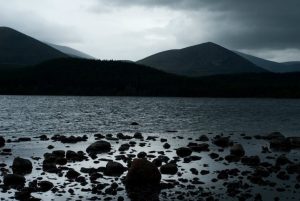 This is the story of the Scottish Highlanders and their clan chiefs torn apart by a rapidly changing world—feeling their trust betrayed, many Highlanders faced famine and poverty, or emigration to the New World—while some of their overlords squeezed revenue by any means necessary from these beautiful, unforgiving hills.
Willow Creek Road
By Jenna Ciralli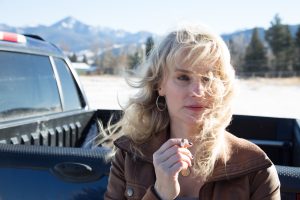 Ruth, a lonely housewife in rural Montana, lives out her fantasy of motherhood for a day after her neighbor (single mom, Joey) fails to pick up her kids from school.
Without Color
By Kyle Rasmussen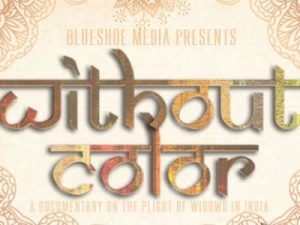 A story of the hope for Indian widows who challenge their status as societal outcasts and reclaim their value by emerging from the shadows.
Summer 2015
| | | | | |
| --- | --- | --- | --- | --- |
| | Film Title | Type | Filmmaker | Tagline |
| | American Dinka | Doc | Alison Fast |  AMERICAN DINKA is the story of an emerging leader, Adeng Abur, a "Lost Girl" of South Sudan, raised in the U.S. foster care, who returns to her country after decades of war to be a voice for women and girls. |
|   | Antarctica | Short | Sarah Seulki Oh | A suburban housewife Kristin indulges in an adulterous fling with the wrong man and things get dangerously awry. |
|   | Chill | Doc | Jennifer Frappier | An ambitious, single woman in her mid-thirties freezes as many eggs as science can help her produce to cheat her biological clock. |
|   | Classmates |  Doc | Gulzat Egemberdieva | Years after escaping from a village in Central Asia, a young woman returns to find out her relatives and classmates who were kidnapped for marriage. |
| | Cop 1 | Doc |  Mark Decena | As the 21st year of U.N. Climate Conferences approaches (COP21), follow 7 activists unleash the only force that can stop climate change: the will of the people. |
| | Doeville | Feature | Kathryn A. Pasternak | In this intimate, uplifting tale of the life of a farmer, Gail Rose struggles to keep a promise made to her late husband, Alex — to keep their deer farm alive. |
| | ELNORA | Feature | Kira Ackerman | ELNORA is about Phoebe (22), who falls in love with the life of ELNORA (60) in the Deep South. Phoebe betrays her, loses her, and comes into herself. |
| | Empty Skies | Short | Luke Fisher | To save his dying Grandma, Li and his zealous friend, Ai, hunt the village's last sparrow after Chairman Mao decrees the birds should all be eradicated during China's Great Leap Forward (1958-1961). |
|   | How Big Little Is | Doc | Jenn Nielsen |  A New York furrier meets a young Brooklyn artist and together they embark on an unexpected journey that will give new meaning to their lives. |
|   | Howeds | Feature | Jacob Fertig |  Howeds is the story of an NJ teenager who attempts to break away from the troublemakers of his local Jewish community. |
| | Nessun Dorma (No One Sleeps) |  Feature |  Matteo Servente | An imaginative 11-year-old boy barrels into a rural town in a stolen Trans-Am, upending the routines of a widowed police dispatcher and a secretive barber. |
|   | Obino | Doc | Balthazar De Ganay |  Two Shipibo brothers from tribal Amazonia get caught between tradition and the pull of modernity. Along with their destiny, the future of the Amazon is also at stake. |
|   | Path of Dreams | Short | Tamara Ruppart | Inspired by the controversial poet Komachi, this film will be the first Japanese film of Houston's and the first directed by a women in Niigata,Japan. |
| | Saving Sea Turtles | Doc | Michele Gomes and Jennifer Ting | The film exposes the current plight of the Kemp's Ridley, the world's most critically endangered sea turtle. |
|   | Check Into the Darkness | Doc |  Ama MacDonald | What factors have contributed to make the infamous Cecil hotel the epicenter for serial killers, mysterious deaths and suicides in Los Angeles for the past 90 years? |
| | Transgenesis | Feature | Kristen Gorlitz | After reports of violent attacks, a family fears that the stranger in their cabin suffers from a contagious disease that empties the mind. |
|   | Transient | Feature |  Alexander Stockton | An undocumented immigrant, deported from the only home he's ever known, risks everything to get back across the border. |
|   | Vandal |  Short |  Katya Martin | A short film about breaking into a system that won't recognize your talents. "Exit Through the Giftshop" meets "Devil Wears Prada" VANDAL is the story of a young artist, fighting to make a name for herself in New York's elite art scene. |
|   | While the Trees Sleep | Short | Emilie Sabath | While the Trees Sleep is a fictional narrative exploring the true death of white Civil Rights activist Viola Liuzzo by an undercover FBI informant. |
Spring 2015
Film Title
Type
Filmmaker
Tagline
Alien-The Unfulfilled American Dream
Doc
Vidyut Latay
Immigration laws created to protect Americans are limiting the contributions of the highly skilled, sorely needed legal immigrants, and forcing them to return to their home countries.
 
Caretakers
Doc
George Loomis

What if you were caregiving for a patient who lost the will to live? Jones refuses to give up on former United States ambassador Chris.

Evergreen
Short
David Scott McDougall
Beau Townsend goes into the forest to find his missing family, but something else finds him.
 Faking It
 Doc
Gisele Roman
 Kenneth Jay Lane is a dazzling paragon of excellence whose legacy inspires. Through his art and humanity, a universal story emerges that transcends design.
Greywater
Documentary
Jeff Unay

An aging cage fighter's life at home begins to unravel as he prepares for the biggest fight of his career.

 
Gypsytania
Documentary
Gregory Jackson

Pressured to mainstream into 21st century Europe, Gypsies reveal principles, lost to Western Civilization, which keep their community and culture strong and thriving despite challenges.

Halfway
Feature
Jonny Paterson
A physically enormous black man finds himself trapped between his urban criminal past and his new life on probation in a conservative Wisconsin farm town.
Horse Shelter Diaries
Doc
Donna Wells
Spotlighting the This documentary follows 9 horse trainers as they train 9 Shelter horses in 100 days, compete against each other, and find the horses forever homes.
 
John Hemmer & The Showgirls
Doc
Kirsten Larvick

Through an immersive web-based storytelling experience, a senior entertainer and his cronies, look back on a golden age of live entertainment while living fully today.

 
K.I.A. (Killed In Action)
Short
Christine Weatherup

A traumatized WWII Veteran tracks down the widow of a fellow soldier to tell her the truth about how her husband died in the war…

 
Last Days of Chinatown
Doc
Nicole Macdonald
Detroit's Cass Corridor, one of the roughest areas in the city for the last one hundred years, is now scheduled for a complete overhaul in 2014, as long-awaited change finally hits Detroit. In their own voices, we hear how residents survived, how they died, who fled the area and why — as gentrification now remakes the corridor — long home to the poor, the destitute, the disenfranchised, the artists, and visionaries of the city.
 
Lights Out in the Rockaways
Doc
Elif Alp

In the aftermath of Hurricane Sandy, an eclectic group of Rockaway residents are faced with a critical question: what makes a place worth saving?

Living While Dying
Doc
Cathy Zheutlin
 

A spiritual seeker prepares herself for the imminent passing of her 88-year old mother, while also documenting the final days of four terminally ill friends

 
Ofelia
Other
Francesca Fini

Ophelia is a project for an experimental surrealist movie. The movie will integrate materials from the Istituto Luce; the Italian national archive of documentaries on Italian society since the dawn of cinema to the 80s; and original videoperformances conceived and authored by contemporary artist Francesca Fini.

.
'Shiner
Short
Jenna Payne

Set in early Great Depression Appalachia, an out of work coal miner tries to refrain from the dangerous life of moonshining as a way to feed his family.

Solace
Feature
Tchaiko Omawale
A coming of age drama about an idealistic teenage girl who finds solace in her friendship with the troubled girl next door.
The Bomb Hunters
Doc
Rick Minnich

A bomb victim, a small-town mayor and an intrepid bomb squad race against time to liberate their city from over 300 undetonated World War II bombs before they go off.

.
 
The Longest Straw
Doc
Angela Jorgensen
In the feature-length film The Longest Straw, director Samantha Bode and crew will spend seventy days backpacking the 338 mile path of the Los Angeles Aqueduct, including the Mono Extension.

Truth be Told: Irving Norman and the Human Predicament

Doc
Ray Day
Truth be Told, documents one artist's passionate, singular vision, a unique and bold view of our human predicament.
 

Waters of Summer

Feature

Katherine Boynton & Ward Morehouse

Waters of Summer  is set in The Thousand Islands on the St. Lawrence River in 1928 — the days of prohibition, speakeasies, rum running, gangsters and hot jazz.  Actress Kay Eagles has all the Roaring Twenties could give — fast boats, riches and a fabulous career. Yet she feels empty.  When life takes an unexpected, turn it causes her to realize what she values most, and she knows she must find the courage to leap into the unknown.

What Would Beethoven Do?

Feature
Jonathan Keijser
Music is universal; it is about creating a connection between people–not just in the concert hall but in daily life. For most people, classical music is something never experienced in their lifetimes. But it doesn't have to be this way.
Why American Men Dance
Doc
Keith Glassman

Why American Men Dance: a feature length documentary that explores the male experience in ballet and modern dance. Men talking and dancing about their lives.