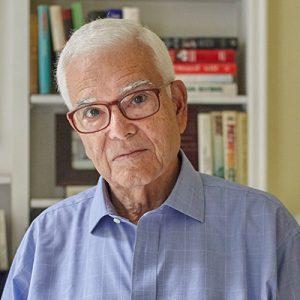 The United States leads the world in incarceration rates. Louisiana leads the States of the United States in those rates.
Produced, written, directed, and narrated by well-lauded, veteran filmmaker Harry Moses, Guilty Until Proven Guilty shines a light on the corrupted culture and politics of criminal justice—New Orleans style.
Moses covers the many laws, rules, regulations, and practices that feed abuse and injustice in the Parish's criminal justice system, a system that is prima facie highly biased against African Americans.
The film focuses on victim/defendant Tim Conerly who has, as of production, spent half of his life in prison despite no evidence. The good guy is public defender Will Snowden whose case load has been as high as 180 defendants. The bad guy—and he looks and sounds the part—is Orleans District Attorney Leon Cannizzaro, Jr. who has been in charge since 2008. Louisiana is one of two States in the United States that allows felony convictions with two of the 12 jurors to be dissenting.
Guilty Until Proven Guilty features music by Terence Blanchard, and an introduction by Usher who also provides the film's coda.
Guilty Until Proven Guilty was to be a 53 minute PBS program, but executives did not accept it.
Here is a statement about the film from distributor First Run Features:
"WHY DID PBS BLACKLIST THIS DOCUMENTARY?
GUILTY UNTIL PROVEN GUILTY spent two years investigating Louisiana's racially biased criminal justice system.
Why did executives at PBS national headquarters refuse to recommend the film after giving it their "enthusiastic support?"
Why did the PBS affiliate in New Orleans conclude that the film, "does not represent PBS objectives"? Why did they call it "not a proper fit for our audience" when New Orleans is 59% black?
Why did Louisiana Public Broadcasting call it "one-sided" when the hour gave more air time to the New Orleans DA than any other expert?
We think it's important for a reporter to find out what's really behind these decisions. Is PBS afraid of offending its southern affiliates? Are they worried that a national release of the documentary would rub its conservative supporters and funders the wrong way?
We would like a journalist to investigate, so we hope you'll take a look at GUILTY UNTIL PROVEN GUILTY which the LA DOC Film Festival named Best Documentary."
(Pictured: Harry Moses)