Produced and directed by Dulanie Ellis, Ground Operations tells an almost literal swords-to-ploughshares story of the solving of two American problems with one solution.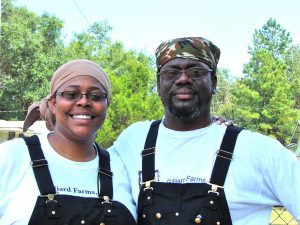 Problem One: Our nation's treatment of Iraq and Afghanistan veterans is shameful – as evidenced by unemployment, homelessness, suicide, mental illness, and the well-documented inability of the Veterans Administration to respond to disability claims in a timely manner.
Problem Two: Our national and global populations continue to grow out of control, approaching 9 billion this century. The United States is facing a serious farmer shortage. (The world, of course, a devastating shortage of food and drinking water.)
Ellis tells the story of a movement to help Iraq and Afghanistan veterans find training and work as farmers – work that turns out to be both meaningful and healing. She interviews authorities, but it is the veterans themselves who tell the story – of the horrors they experienced, of the state of their health and their lives upon return, and of how farming dramatically improved their well-being and gave them meaningful employment, or even restored a meaningful, purposeful life.
We learn, too – and not surprisingly – that in entering the plant and animal growing business these veterans are discovering the many food issues that have been so well documented by filmmakers within the last couple decades. Issues of food quality, issues of the economics of growing and distribution, and issues of public health.
It appears our veterans will be having a positive impact on these issues.
As the film ended I found myself reflecting on our national awareness of people with disabilities, that it seemed awareness and concern for them expanded during and after the Vietnam War – as a result of the hundreds of thousands wounded young men who returned to an unhappy, unsupportive world. It also seems that this societal evolution peaked with the 1990 signing of the Americans With Disabilities Act.
No doubt it was the activism of veterans that fertilized these societal changes. So, I wax hopeful when I imagine that veterans entering the food growing worlds will have a favorable impact on food quality and distribution issues.
http://www.groundoperations.net/
http://www.farmvetco.org/
http://veteransfarm.org/