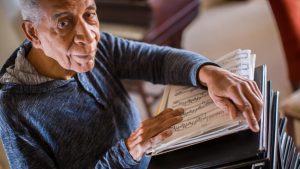 Produced by Kartemquin Films, and directed by Gordon Quinn and Leslie Simmer, For the Left Hand tells the story of Chicago native Norman Malone who, at age 5, discovered and began playing the piano. At ten years old Malone's father attacked him with a hammer to the head. He was left with right-side paralysis, but could still use his left hand—and that he did.
It turns out there are piano compositions exclusively for the left or right hands. Malone taught himself to play piano with his left hand, and fully mastered his playing. When not performing, Malone became a beloved music and choir instructor and conductor. He taught in public schools for 34 years, and has a very large wall of testimonial plaques.
In For the Left Hand Quinn and Simmer cover Malone's childhood, his family, his philosophy of life, and, of course, we see him playing pieces throughout the film. The film concludes with Malone presenting his first orchestral piano performance, and continued doing so beyond this first performance.
For the Left Hand is as inspiring a film as I've ever seen. It is still running in the festival circuit. However, you can request a screening for up to 50 attendees. As of this writing, Malone is 82 years old.
The film is presented by the United Nations Association Film Festival—UNAFF 2021. This year's festival runs October 21-31, 2021.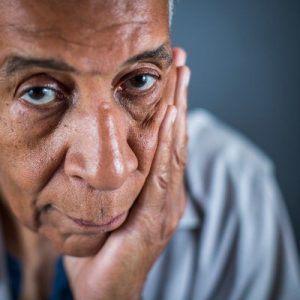 (Photos of Norman Malone courtesy of Kartemquin Films)
The film is presented by the United Nations Association Film Festival—UNAFF 2021. This year's festival runs October 21-31, 2021. Here is this year's lineup: