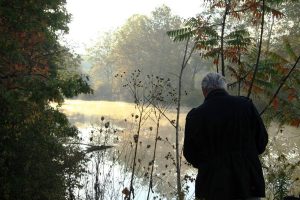 "For me, garden design isn't just about plants, it is about emotion, atmosphere, a sense of contemplation. You try to move people with what you do. You look at this, and it goes deeper than what you see. It reminds you of something in the genes—nature, or the longing for nature." – Piet Oudolf"
Five Seasons is a documentary film for people who love flora, and for people who are curious about same.
Director Thomas Piper profiles garden designer Piet Oudolf. Through the aforementioned five seasons we see Oudolf drafting illustrations of garden designs, hear him waxing philosophical and telling his story, and view garden creation from the ground up.
Five Seasons is an expertly produced film the quality of which is mirrored by the beauty of Oudolf's creations—and his character. You may see samples of his work here.