Roy W. Dean Grant Fall 2014 Finalists
Since 1992, From the Heart Productions has supported filmmakers with cash and substantial professional discounts from our film industry partners, averaging an estimated $30,000 per filmmaker. The Roy W. Dean grants program, with several annual deadlines, has grown into one of the most sought after competitions in the world.
Its Roy W. Dean Grant funds unique films that make a contribution to society. It gives filmmakers with great stories, told with passion, the funding to get their projects started or completed.
Roy W. Dean 2015 Spring Grants are now being accepted! Deadline: April 30th

Fall 2014 Finalists
*Winner is Highlighted in Gold. Top 5 are Highlighted in Red
Film Title
Type
Filmmaker
Tagline

Abundant Land: Soil, Seeds and Swales
Doc
Natasha Florentino
ABUNDANT LAND is a documentary about a Hawaiian community resisting the biotech industry's use of their island as a laboratory for testing genetically engineered seeds.
Alien – The Unfulfilled American Dream
Doc
Vidyut Latay
Immigration laws created to protect Americans are limiting the contributions of the highly skilled, sorely needed legal immigrants, and forcing them to return to their home countries.

American Visionary: The Story of Barbara Marx Hubbard
Doc
Karen Everett
This documentary explores how the human condition can improve radically within our lifetime through the story of Barbara Marx Hubbard, called the "mother of conscious evolution" by Deepak Chopra.
Belly of the Beast
Doc
Erika Cohn
The significance of "Belly of the Beast" lies in the banality of the evil it
exposes, intimately chronicling the journey of women fighting reproductive injustice
in their communities.

Between Day and Night
Doc
Zachary Kerschberg
A group of immigrant artists living in Berlin strive to be free from society, self-doubt and financial instability.

Growing Up: Brits Feeding Brits
Doc
William Thomas Mann
Home-grown, sustainable food for the people and the planet – bringing production to your doorstep and back where it belongs.

In an Ideal World
Doc
Noel Schwerin
Seven years, three men, one prison. IN AN IDEAL WORLD is the story of three lifers locked intimately in the struggle to survive, and ultimately to change, a world of obligatory violence and deeply entrenched racial division.

Happy Humans
Doc
Christopher Julian Limón
After losing the Happiest person he knew, one man's Altruism leads to a HAPPY HUMANS Movement after deciding to combine his talents with his passion to do good deeds, making a difference in the lives of others! This is his journey.

Last Days of Chinatown
Doc
Nicole Macdonald
Detroit's Cass Corridor, one of the roughest areas in the city for the last one hundred years, is now scheduled for a complete overhaul in 2014, as long-awaited change finally hits Detroit. In their own voices, we hear how residents survived, how they died, who fled the area and why — as gentrification now remakes the corridor — long home to the poor, the destitute, the disenfranchised, the artists, and visionaries of the city.

Lobster fra Diavolo – The Movie
Short
Jane Barbara & Oriana Oppice
"Mr. Lobster", the live lobster vegan granddaughter Angie must pick up from the fish store has other ideas about ending up as the main ingredient in Nonna's beloved Christmas Eve pasta dish, linguine lobster fra diavolo.

Peanut Gallery
Doc
Molly Gandour

Rachel Flowers – Hearing in Believing
Doc
Lorenzo DeStefano
A remarkable twenty-year old instrumentalist and composer, Rachel Flowers was born 15 weeks premature and has been blind since she was three month old. This hasn't kept her from developing into a major talent since beginning her studies at the age of 4 at the Southern California Conservatory of Music.
Search Party
Short
Tesia J. Walker

Stranger at Home
Doc
Luis Remesar

Stumped
Doc
Robin Berghaus
After losing his limbs, filmmaker Will Lautzenheiser pursues stand-up comedy as therapy, and attempts to get his life back by undergoing an experimental double-arm transplantation at the world-famous Brigham & Women's Hospital in Boston.

Taking Stock
Doc
Benjamin Stillerman
A South African documentary about family business, which spends a month with the filmmaker's father, examining the universal relationships between work, family, community and country.

Not The Same: Families After War
Doc
Stephanie Seldin Howard
Life will never be the same for families of wounded vets coming home from Iraq and Afghanistan.

The Last Fall
Feature
Ross Campbell
An Ex-Pastor/ Playboy learns how to reconcile with his dark past after falling in love with an Atheist.
The Last Laugh
Doc
Brenna Sanchez & Tom Putnam
The Last Laugh tells the story of controversial rap duo Insane Clown Posse (ICP), their fans (known as Juggalos), and their ongoing struggle with the FBI in a landmark case that may be a bellwether of change for First Amendment rights.

Voices of Grief: Love Stories
Doc
Kathy Sparnins & Deborah Collins
Grief in the 21st Century: The Search for Compassion, Community & Connection.

Yesterday Last Year
Feature
Adam Bradley
A love triangle between a cautious engineer, a wily philosopher, and an amoral mathematician gets complicated once a time machine enters the picture.
Fall Grant 2014 Winner!
Not the Same: Families After War
BY Stephanie Seldin Howard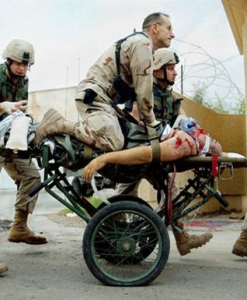 Not the Same: Families After War" reveals the struggles of military families caring for their wounded veterans of the Iraq and Afghan wars. The lives of spouses, parents, siblings and children of these troops are irreparably changed as they manage the wounds of war: amputations, severe burns, organ damage, post-traumatic stress disorder (PTSD) and Traumatic Brain Injury (TBI). These survivors need time-consuming, and often acute, care even after discharge from military hospitals. Most of that care needs to come from family members who shift the primary focus of their lives to healing their wounded troops. Many are newly married with small children or even infants. Their family dynamics are constantly changing as they try to cope with the medical needs of their loved ones.
Roy W. Dean Grant – Fall Film Grant Winners
2014 – Stephanie Seldin Howard for Not The Same: Families After War
2013 – Janice Engle for Raise Hell
2012 – Elizabeth Sher for Penny
2011 – Dulanie Ellis for Ground Operations
2010 – Donald Goldmacher for Heist

2009 – Maria Ramas, Michael Masucci & Kate Johnson for MIA, A Dancer's Odyssey

2008 – Paula Ely, Producer and Stuart Harmon for The Money Stone
2007 – Colorblind or Blinded by Color?
2006 – Christie and Dennis Davis for Women at War: Forgotten Veterans of Desert Storm