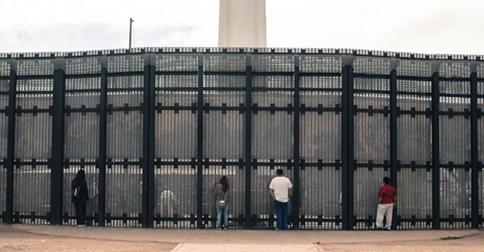 Narrator Edward James Olmos introduces the film:
"In the decade following the September eleventh attacks, the United States began a program of mass deportation. Estimates are between four to six million deported. Those hit hardest were Latinos, primarily Mexicans who make up 97% of those deported. Rejected by America, rejected by Mexico, they struggle to survive along the border."
Directed by Charles Shaw, and based on the work of the late Chris Brava and Jorge Nieto, Exile Nation: The Plastic People takes place in the 'Zona Norte' of Tijuana, Mexico. Mexicans deported by the United States to Mexico lose all their papers shortly after arriving. They are not Americans, they are not Mexicans. They are called 'The Plastic People.'
Using video recordings from flip cameras and smart phones, Shaw documents the conditions in which 'The Plastic People' live, suffer and die. He focuses on a few of the victims, and interviews immigration activists. Along with Olmos's narration, the late Chris Brava provides on- and off-camera narration along with many still photographs of the people living on the border of two great nations, but inhabiting neither. More than a professional photographer, Brava did what he could to help the people of 'Zona Norte.'
You may find Exile Nation: The Plastic People through its website the link to which is below. When there you may read about director Charles Shaw and the powerful work he does in revealing and responding to the injustices of our world.
http://exilenation.org/the-plastic-people/