First of all, I thought the name, 'Eames,' in the title referred to some guy who's really talented and made a name for himself as both an architect and a painter.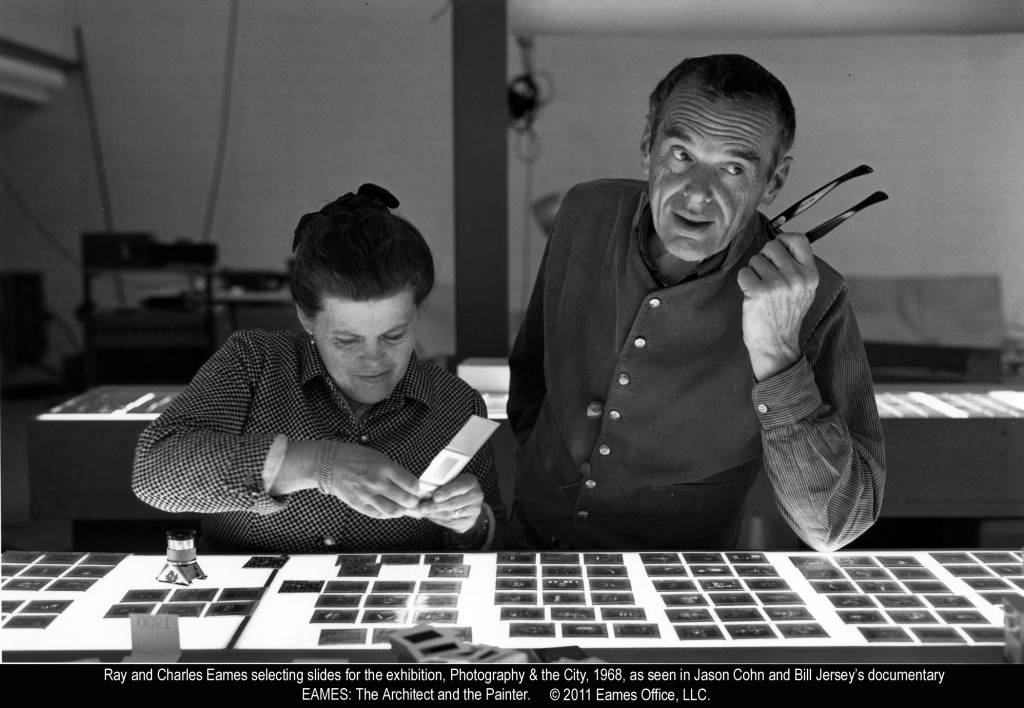 Note the obvious sexism, of course, in my first thought. Note, also, I never heard or read the name, 'Eames,' until I saw the title in an email from First Run Features, the distributor of Eames: The Architect and the Painter. This is why I can't stop watching documentary films. They keep on saying, 'Don, where have you been?!'
I learned that Charles and Ray Eames are a legendary couple who created and ran a design studio in Venice, California, for four decades in the mid- to latter-half of the 20th century. Their fame and legend are born of their mutual artesian creativity, the commercial success of their creations, and the global recognition ignited by these creations.
Co-directed by Jason Cohn and Bill Jersey, the film covers both the Eames's marriage as well as their ascension to design history. Like the Eames's many works, this documentary is richly crafted. As the film ended I felt like I'd taken a trip to another world, and it took several minutes to come back to mine simply to type these few words.
I'm in awe of Jersey's and Cohn's film, and I look forward to learning more about the Eames's legacy from these websites to links to which are below: Eames Foundation, Eames Office, and Eames Designs.
http://firstrunfeatures.com/eames/
http://eamesfoundation.org
http://www.eamesoffice.com/
http://eamesdesigns.com/