"The bigger the brain, the larger the capacity to lie."
Murali Doraiswamy, Psychiatrist
Duke Institute for Brain Science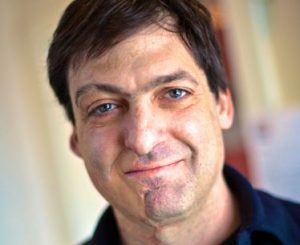 The title says it all in this documentary film about lying. Our host is Dan Ariely who is—and let me take a breath here—James B. Duke Professor of Psychology and Behavioral Economics at Duke University. Our hero is also founder of the Center for Advanced Hindsight. His career is devoted to the study of human lying. The goal is to learn ways to improve human society.
Ariely is the perfect host. He shares his researches and findings with charm, humor, and candor. I wasn't surprised to see his Bachelor of Science and Doctor of Philosophy in Charm from Massachusetts Institute of Technology on the office wall. In-between Ariely's presentations we hear from a few people who have lied and paid dearly for same.
(Dis)Honesty grabs you immediately and doesn't let go. Chances are you will want to view the bonus interviews of convicted felon and former CFO of Crazy Eddie, Sam Antar; US Attorney for the Southern District of New York, Preet Bharara; CEO of Ashley Madison, Noel Biderman; former NFL Player, Rashod Kent; transgender author and professor, Joy Ladin; filmmaker Albert Maysles; Senator John McCain; and former DC police detective, Jim Trainum.
(Dis)Honesty has enjoyed much-deserved wide press coverage.
To address the proverbial elephant, as this Kino Lorber DVD plays, ruminations about the last two years of our United States' political history are unavoidable.