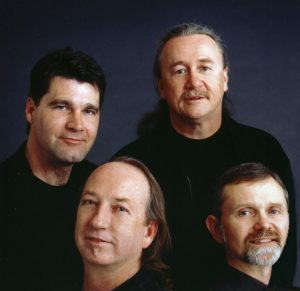 John Bryant's Dare to Drum follows the creation of a piece of music entitled Gamelon D'Drum, described as a musical synthesis of pitch, rhythm, and orchestration, performed with the Dallas Symphony Orchestra.
D'Drum—a group of Texas-based professional percussionists— conceived and produced this project to expose audiences to percussion instruments from around the world. In addition to securing the Dallas Symphony, the group signed on prolific film composer and Police drummer Stewart Copeland for the music.
The film takes viewers to sites around the world, and to the sounds of a cornucopia of exotic percussion instruments many of which were played in the piece. We also experience the birth pangs of a ground-breaking work of art.
Yes, Dare to Drum is about the writing and performing of a musical composition, but on a deeper level it is a revelation of the intense, transcendental passions that drive musicians and composers. In addition to hearing the film's music and seeing the creative process at work, there is no want for unexpected drama in this story.
The Kino Lorber disc includes the full 30-minute live performance.
Full Disclosure: My license plate is DRMBEAT
(Pictured: D'Drum)