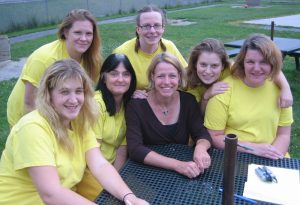 That's one of the statements made by a Dartmouth student about her experience participating in a unique program created by Dartmouth Professor Pati Hernandez.
The summer program brings female students together with incarcerated females to produce a play based on the experiences of the prisoners. This year's program—covered by Signe Taylor in It's Criminal—had 10 prisoners and 14 students. The above statement is indicative of the kind of insight this program intends to cultivate. 'Nicki,' of course, is one of the prisoners.
Hernandez's program—the meeting and melding of socio-economic opposites—is to be fully celebrated, and deserving of this well-produced documentary film. Both program and film address the American tragedy called our system of justice which ideologically and functionally ignores the prima facie fact that there is a direct relationship between poverty and crime—or to put it more accurately, between context and criminal behavior.
At this moment in American history, if we refuse to address the meta-issue of the destruction of our ecosphere, it's hard to imagine that there is near enough political will to make our System of Justice just.
The 'crime' in 'criminal' is in our imprisoned hearts and willful ignorance—we ignore the countless millions of victims of American justice. Yet, filmmakers and journalists continue banging the sad drum of the seemingly limitless numbers of people whose lives have been devastated.
Here's to Taylor and company for banging a really loud, deeply moving drum.
Keep your handkerchiefs handy.