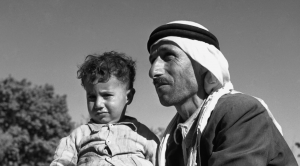 Joseph Dorman's and Oren Rudavsky's documentary, Colliding Dreams is an objective exploration of the core Middle East conflict between Israel and its neighbors. The filmmakers use the ideas and history of Zionism as their springboard into this seemingly unending and hopeless conflict.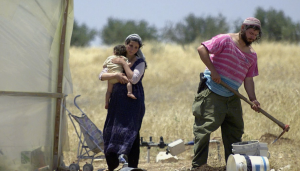 I was reminded of a shot at the end of Otto Preminger's 1960 epic film of Leon Uris's Exodus. At twelve years of age, I knew nothing about the conflict there—and next to nothing about Israel. I saw the film's drama, understood that struggles and battles led to this Jewish nation state called Israel; but it was this one quick shot at story's end that was a portent of ceaseless tragedies to come: A Jew dangling from a bar of wood, strangled, with the Star of David painted on his exposed chest.
It is an unstated fact of life that current geopolitics contribute to the discord, but the film remains tightly focused on the two primary parties: Palestinians and Israelis, as well as Israel's creation. Virtually all of the history of Zionism presented in the film was new to me. I was fascinated to learn that 700,000 of the Jewish immigrants to Israel at the time of its creation came from the surrounding Arab nations. Were they oppressed in their homeland? I don't know. But it was obvious that the establishment of a Jewish state would create an adversarial environment in their homes of origin.
The film's interviewees include authorities as well as laypeople from both sides of the conflict. The intractable dilemma of virtually two nations sharing the same land is fully clarified. One of the opinion's expressed is that the two parties are the source to a viable resolution. My immediate reaction was that although it is obviously necessary for their mutual participation, the global powers-that-be must support that resolution if it is to be fully realized.
The glimmer of hope expressed in the film comes from laypeople who want to live in peace.
Distributed by Kino Lorber, Colliding Dreams is amongst the best of the documentaries I've seen about Israel and the Middle East. With its 134 minute running time and abundance of information and insight, it practically demands a second viewing.