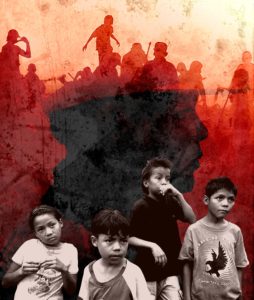 Written, directed, and shot by Michael Dominic, Clean Hands follows an impoverished family in Nicaragua's capital, Managua—the home of La Chureca, central America's largest garbage dump. People frequent La Chureca seeking food and any items they deem useful.
The Lopez family—children Chico, Zulema, Toño, and Manual, with their parents, Javier and Blanca, and Javier's mother Mita—visits La Chureca on a regular basis, and arrive back to their sheet metal home with a large variety of valuables—so to speak. In addition to garbage, La Chureca features smoldering fires, dump trucks coming and going, and earth-moving vehicles roaming the piles.
A slice-of-life documentary, 'Clean Hands' tells the story of what happens to the family when a mystery woman, Mary Ellen, appears out of the blue. The benefactor purchases a real home in the country for the family with one caveat: The children must attend school.
This gift of escape from abject poverty becomes a mixed blessing. Their home's farmland is not providing the family anywhere close to what they need to prosper. Blanca is troubled and unhappy. She leaves her new home frequently for extended visits to Managua. Mary Ellen, though, continues her support. The Lopez family meets their challenges.
Michael Dominic takes us into a real world of pain and struggle, the laughter and joy of children—and both the blessing and challenge of an unexpected escape from poverty. I was moved deeply with this family's struggles as well as their triumphs—and amazed with the film's high quality of sound and image.
'Clean Hands' was filmed over a period of seven years—between 2011 and 2018. It was an official selection of 29 film festivals, and won 10 well-deserved festival awards.