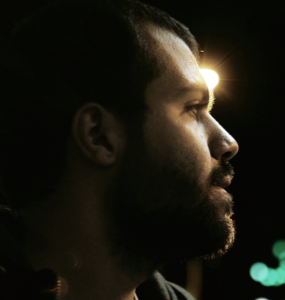 City of Ghosts covers a group of citizen journalists from the now-infamous Syrian town of Raqqa who cover the takeover of their region by ISIS aggressors. The dozen or so men call themselves Raqqa Is Being Slaughtered Silently (RBSS). Veteran filmmaker Matthew Heineman follows the group and their activities from the horrors of ISIS in their home town, to their attempted refuge in Turkey and Germany. The group's founding father, Naji al Jerf, was assassinated in Gaziantep, Turkey. ISIS tortured and killed some Raqqa-based RBSS members and their close relatives.
Working from safe houses in Turkey, Germany, and within Raqqa, RBSS continued to provide images and stories to international media—despite ISIS's efforts to completely isolate the people of Raqqa, people who also struggled against the oppression of Syria's President Bashar al-Assad's regime.
At film's beginning Heineman paints a picture of Raqqa as a joyful community seeking freedom, justice, and safety. At film's conclusion Raqqa is the giant pile of rubble and debris that is now seen in moving and still images shared around the world.
The members of RBSS won the International Press Freedom Award in 2015, from the Committee to Protect Journalists, as well as The Civil Courage Prize from The Train Foundation. Their work continues.
Heineman won the 2017 Directors Guild of America Award for Outstanding Directorial Achievement in Documentaries. As of this writing, the film is a leading contender for the Academy Award's Best Documentary Feature.
City of Ghosts is distributed in the United States by Amazon Studios.