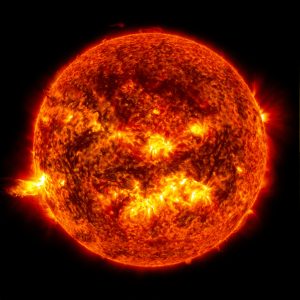 Director Shalini Kantayya's Catching the Sun addresses global warming and economic inequities by focusing on the use of solar power to reduce and eventually eliminate fossil fuels—more jobs, less pollution.
Liberal icon Van Jones embodies the film's thesis with the concept of 'green jobs'—providing much needed solar energy-based jobs for us humans, and greening the planet's ecosphere. His thoughts and personal journey are peppered throughout the film.
From the other side of the world we have cocky "Wally" Jiang who takes great joy in his success as an entrepreneur. Jiang is exploiting his Chinese government's policies to support solar energy. He intends to do business 'in every country of the world.' The film's last shot is of Jiang sporting a classic cowboy's hat, standing in the middle of a giant flat field in the heart of Texas. He is kvelling over the location of his 'Solar City' development. The man has a good sense for satire.
Strange Bedfellows: We hear from Van Jones' political opposite, Tea Party co-founder Debbie Dooley speaking with clarity and passion about the intrinsic values of solar energy. She founded the Green Tea Party to organize political initiatives in support of environmental health. One of the Party's sayings is: Make America Green Again.
I encourage everyone to see Kantayya's well-produced inspiring film. It is easy to find: Netflix, Vimeo, and iTunes.
I repeat my plea for a well-funded documentary film about the human over-population of planet Earth. All the deployed environmental initiatives in the world will be of limited impact without a concomitant reduction of our human population. For more information, go to Population Connection.