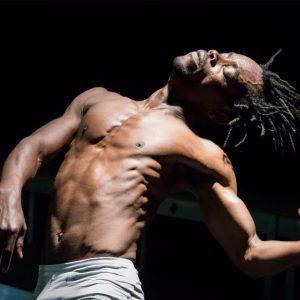 'Burkinabé' is the generic term for the people of Burkina Faso—the land-locked African nation. Iara Lee's Burkinabé Rising celebrates the story of a people liberated—via their own means—from a brutal dictatorship.
The film's subtitle, 'The Art of Resistance in Burkina,' refers to the crucial, foundational role of the arts in fostering a revolution of liberation. 'Art' as used here, is a double entendre—referring to visual arts, music, dance, and performance, as well as a strategy for liberation.
Lee's approach is unconventional. His film is a non-stop, fast-paced montage of inspired and inspiring artists at work, telling of the role the arts played—and continue to play—in creating a people's revolution which transcends Burkina Faso's bounds.
Most of the film's voices are in French, with English subtitles. I recommend seeing the film two times: The first to read what the Burkinabé have to say, and the second to relish in their visual and audible performances.
Burkinabé Rising is a Cultures of Resistance film. You may find the film here.
The Cultures of Resistance Network 
(Pictured: Adonis Nebie in performance. Courtesy of the artist and 'Burkinabé Rising')