Directed and shot by Nick Read, Bolshoi Babylon is a sensational, visually ecstatic documentary which covers dark times at the legendary Bolshoi, located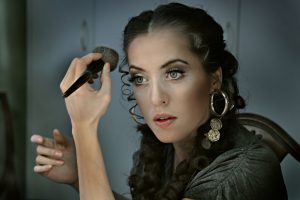 500 meters from The Kremlin.
Veteran dancer and artistic director Sergei Filin has been attacked. Someone cast acid in his face, blinding him.
This is the inciting incident for both the ballet company and Read's film. The attack is a dark capstone to destructive power plays within and beyond the company's management. Read follows the aftermath, and reveals the festering wounds responsible.
We hear from a variety of key characters the most intriguing of which is Vladimir Urin who, after his meeting with Vladimir Putin, leaves his post as general manager of the Musical Theatre of Stanislavsky and Nemirovich-Danchenko for the same post at the Bolshoi.
Read's film engages the viewer immediately, and only releases said viewer at the end.
Bolshoi Babylon is an HBO documentary, and is also available on iTunes.