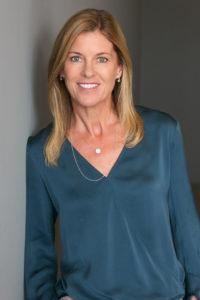 "If you're human, you have bias. Just like we breathe, we have bias. It's part of who we are. When it becomes completely unconscious, we have no idea how it's affecting our behavior." Howard Ross, author of Everyday Bias
In Bias, Marin County's Robin Hauser explores the phenomenon of bias, with a focus on racial and gender bias, and an emphasis on unconscious bias—the kind of bias human beings tend to deny.
Hauser interviews authorities, people on the street, and successful business people as she learns the evolutionary source of bias, the damaging impact of unconscious bias on us as individuals and a society, and ways we may liberate ourselves from this impact.
Being a subject of her own film, Hauser learns, to her chagrin, the biases found in her own psyche—an inevitable consequence for a filmmaker serious about her topic. One way she learned about her unconscious biases was through an 'implicit bias test' from Harvard University via Project Implicit.
Spoiler Alert: Learning about our biases is just the first step. It requires more learning and training for us to be free from their impacts on our behavior. Hauser covers elaborate simulation trainings—including virtual reality—to reduce the negative effects of unconscious bias. We also see trainings crucial for police officers, as well as those who are in positions of power who do not want their decisions to be driven by unconscious bias.
Bias is a crucial, powerful exposé of ourselves. The film righteously demands our close attention to its topic. For those who comply with this opportunity to learn, it will catalyze shifts of thoughts, minds, and, especially, behaviors.
(Pictured: Filmmaker Robin Hauser)