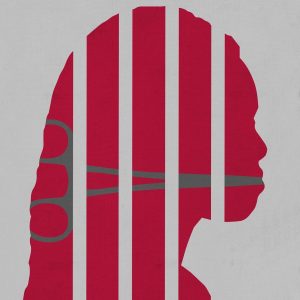 At some point in the 1930s, German researchers came to California as part of their research into eugenics. They had learned that the State has the most aggressive program of the forced sterilization of female prisoners in the world, and wanted to learn about and apply California's methods to their own eugenics program.
Erika Cohn's Belly of the Beast tells the history of this sordid, horrific, institutionalized assault on women's minds and bodies in California and the nation. The film follows two heroes in the fight to eliminate the forced sterilization of women in California prisons.
At the age of 19 Kelli Dillon was imprisoned 15 years for the 'crime' of killing her abusive husband. During her incarceration she was sterilized without her consent, and lost precious opportunities to have children after she completed her time in prison. She has devoted her life to ending the practice of forced sterilization.
Activist attorney Cynthia Chandler filed legal actions on Dillon's behalf. Chandler is the co-founder of Justice Now which fights to eliminate this practice. In addition to providing coverage of California's forced sterilization history, the film is a profile of Chandler, and of Dillon.
In the film we learn that California sterilized more than 20,000 women—the government programs targeted women of color, indigenous women, women from Puerto Rico, and Mexican origin women. The program was officially discontinued in 1979, but that did not completely stop the practice. Indeed, Chandler reports that full protections for women prisoners has yet to be in place. The bad guy is the California Department of Corrections and Rehabilitation. By the way, the State of California has the largest female prison—Central California Women's Facility—in the United States.
The subject of forced sterilization of women in the United States has received little, if any, recent journalistic coverage. A very well produced, emotionally moving film, Belly of the Beast is a giant step towards shining a bright light on this dark practice.
I whole-heartedly encourage readers to see this crucial documentary film.