Put this disc in the player, sit down and relax as the Silver Belles perform for you and reminisce about their lifelong careers in show business.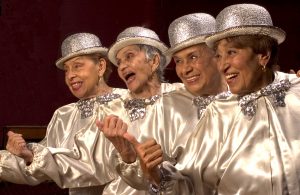 These ladies danced for audiences in 1930's Harlem at the Apollo and the Cotton Club. They danced with Cab Calloway, Duke Ellington, and many more legends. Now, they are in their eighties and nineties—and still dancing.
Director, producer, cinematographer, and co-editor Heather Lyn MacDonald's Been Rich All My Life offers an affectionate and fascinating window into the lives of these veteran performers. With each moment of viewing we join MacDonald in her affection, and respect, and amazement at the beauty, grace, and spirit the dancers share with each other and the world.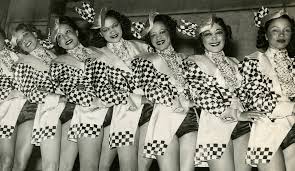 The First Run Features DVD has plenty of special features that enrich the film's stories.
http://firstrunfeatures.com/beenrichdvd.html