The Mosaic of Life – Alicia Braun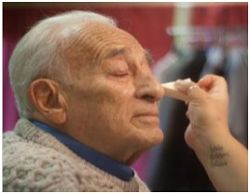 Alicia Brauns has a story to tell you of a man who suffered unimaginable horrors and survived them; a man who witnessed torture and degradation and emerged a better person; and who answered cruelty with kindness to see that kindness repaid where he least expected it. That man is Alicia's father: Dr. Jack Brauns.
Roy W. Dean 2015 Spring Grants are now being accepted!  Deadline: April 30th

Spring Grant Finalists
SPRING GRANT 2014 winner!
The Brainwashing of My Dad
JEN SENKO, DIRECTOR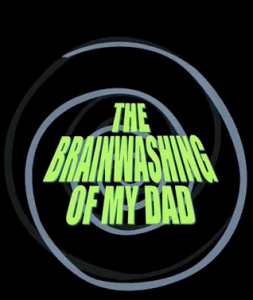 As filmmaker, Jen Senko, tries to understand the transformation of her father from a non political, life-long Democrat to an angry, Right-Wing fanatic, she uncovers the forces behind the media that changed him completely: a plan by Roger Ailes under Nixon for a media takeover by the GOP, The Powell Memo urging business leaders to influence institutions of public opinion, especially the universities, the media and the courts, and under Reagan, the dismantling of the Fairness Doctrine. As her journey continues, we discover that her father is part of a much broader demographic, and that the story is one that affects us all. Through interviews with media luminaries, cognitive linguists, grassroots activist groups such as:  such as Noam Chomsky, Steve Rendall, Jeff Cohen, Eric Boehlert, George Lakoff, STOP RUSH, HearYourselfThink and others, "Brainwashing" unravels the plan to shift the country to the Right over the last 30 years, largely through media manipulation. The result has lead to fewer voices, less diversity of opinion, massive intentional misinformation and greater division of our country. This documentary will shine a light on how it happened (and is still happening) and lead to questions about who owns the airwaves, what rights we have as listeners/watchers and what responsibility does our government have to keep the airwaves truly fair, accurate and accountable to the truth.
www.thebrainwashingofmydad.com
2014 Top 5
Roy W. Dean Spring Film Grant Finalists