Born in 1907, in New York City, Altina Schinasi was a sensational woman, a free spirit and a talented, prolific, innovative artist who deserves as much recognition for her contributions and courageous actions as history may spare.
Directed by grandson Peter Sanders, the film tells Tina's story from beginning through her passing in 1999.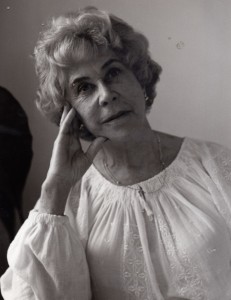 When picking up a 'biodoc,' the first question I ask is, 'Why was this film made?' Knowing it was directed by her grandson one might conclude the film is a loving tribute (which it is), or a vanity production. Minute-by-minute, as I watched the film unfold I found myself in deep respect and admiration for this courageous woman who clearly followed her heart in her personal and professional lives.
Altina was made because Altina's life deserves to be known, and her contributions acknowledged. Her heart will touch yours.
The First Run Feature's DVD includes additional interviews as well as a much needed and much appreciated 'gallery' of Tina's art.
altinathefilm.com/