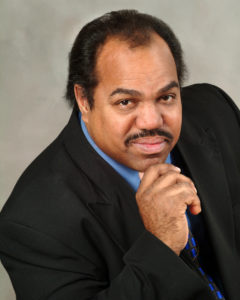 Accomplished African American musician/author/lecturer Daryl Davis received a phone call from a member of the Ku Klux Klan asking for a referral to a business that would rent him a bus. Their group had planned a march, and the local transport rental companies had refused to do business with the Klan. Davis loaned the group his bus asking only that they replace the fuel used in the trip.
When the group returned the bus, all 15 of the Klansmen came into Davis' home and partied—two of them refused drinks from Davis, and later quit the Klan.
This is the first of many stories told by Davis in this documentary about his unique work addressing racism in the United State. In Matthew Ornstein's Accidental Courtesy we follow Davis as he speaks with the likes of the then-Imperial Wizard of the KKK, and the leader of the largest white nationalist organization. Davis's charm, charisma and intelligence virtually force enduring friendships with some of these hardcore, life-long racists.
On the JDI (Jaw-Drop Index), I give this film an 8, on a scale of 1 to 10. Davis's aforementioned charm—and courage—will keep you glued to the screen.
According to IMDB this is Ornstein's first feature. It is stunning.
Daryl Davis is yet another heroic human being making an inestimable positive difference in our world—someone I would never have had the opportunity to learn about without the services of a talented filmmaker and the distributors who make the film available to one and all.
Accidental Courtesy is released by First Run Features.