Released by Seventh Art, 50 Children: The Rescue Mission of Mr. and Mrs. Kraus tells the story of Eleanor and Gilbert Kraus, a Jewish couple with two children, from Philadelphia, who managed to go to Nazi-occupied Vienna and Berlin and rescue fifty Jewish children, bringing them to the United States. The rescue occurred in the Spring of 1939.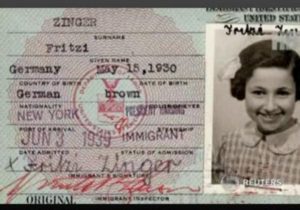 50 Children was written, produced, and directed by accomplished author and journalist Steven Pressman. Alan Alda provides narration, and Mamie Gummer reads from Eleanor Kraus's memoir. Together they tell the story—along with interviews of several of the surviving children. Archival footage and still photographs provide the ever-haunting images.
50 Children is Pressman's first film, and it is—like so many documentary films about the Holocaust—as inspiring as it is disturbing. The 50 children rescued by Gilbert and Eleanor Kraus were the largest known group allowed into the United States. One and a-half million children perished in the Holocaust.
I've added this passionately produced film to my growing list of documentary films the stories of which deserve narrative coverage.
http://www.7thart.com/films/50-Children
http://www.50childrenfilm.com/