Roy W. Dean Grant Spring 2019 Finalists
Congratulations to the films selected to be Roy W. Dean Grant Spring 2019 Finalists.
25 films were chosen as finalists. On this page, we give each filmmaker the opportunity to tell the world about their film. They choose the pictures and loglines. Some may choose not to reveal their projects on this page and we respect their wishes.
Since 1992, From the Heart Productions has supported filmmakers with cash and substantial professional discounts from our film industry partners, averaging an estimated $30,000 per filmmaker. The Roy W. Dean grants program, with several annual deadlines, has grown into one of the most sought after competitions in the world.
The Roy W. Dean Grant funds unique films that make a contribution to society. It gives filmmakers with great stories told with passion the funding to get their projects started or completed.

2019 Spring Grant Finalists
26 Seconds (Documentary)
Produced and Directed by Kelly Galindo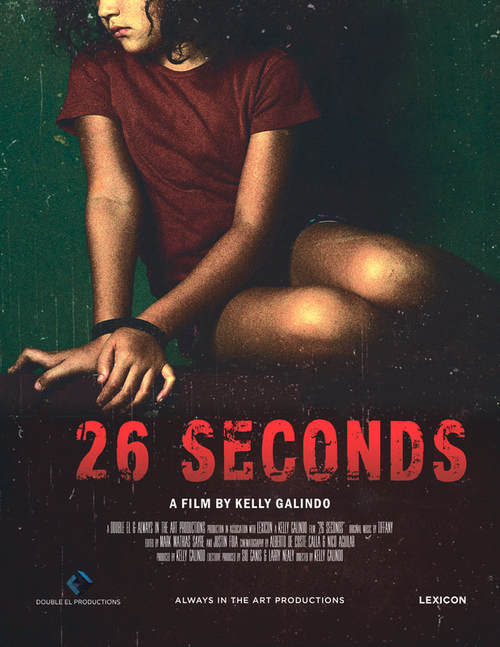 One child every "26 Seconds" is trafficked globally, the majority ending up in the sex trade. "26 Seconds" features the heartbreaking stories of children and women from vastly different cultures experiencing horrifically similar traumas. The documentary highlights the active efforts of survivors, other individuals and NGO's to rescue victims, and raise awareness to those in power to affect change, and ultimately put a stop to this horrific, worldwide industry. "26 Seconds" follows children and women from each of the target countries:Thailand, Cambodia, India, Iraq, Mexico, East Africa and in our own backyards in the USA.
90291: Venice Unzipped (Documentary)
Produced by Megan Raney Aarons, Jamila C. Fairley, Colin K. Gray, and Carol Gronner | Directed by Colin K. Gray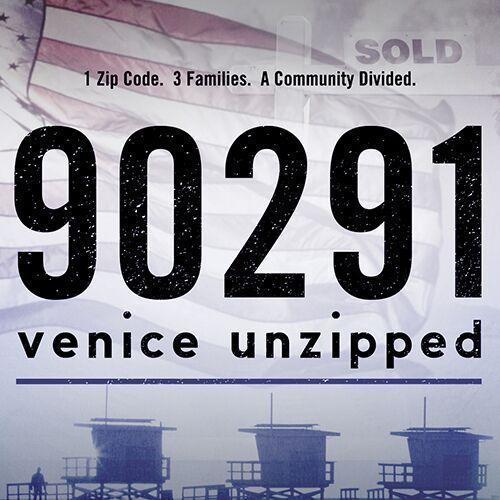 90291: VENICE UNZIPPED is a provocative film about income inequality in America told through one community's struggle with the growing income divide. We embed in Venice, CA – the once gritty, diverse, artistic beach city – now the epicenter of gentrification and LA's growing homelessness crisis. Following 3 artist families – one homeless, one middle class, one affluent – we put a human face on Venice's vanishing middle class, make connections to affordable housing issues in other cities, and investigate how poverty is increasingly criminalized in America. Is Venice, the last beach city of color, a dramatic last stand or a cautionary tale about a nation re-segregating along income lines?
Assisted Living (Web/TV Series)
Produced by Amanda Bullis, Alli Trussell | Directed by PJ Norton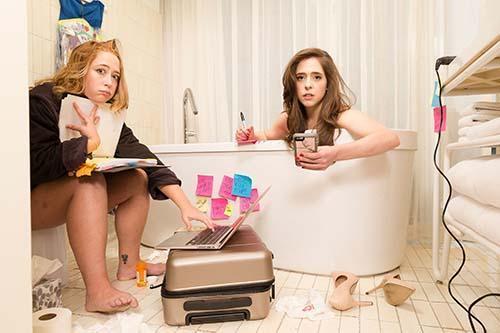 Assisted Living is a short-form dark comedy series about the lifestyles of the rich and famous, from the POV of their assistants. Throughout the series Bridget Clinton and Jo Burton test the boundaries of human decency to excel at their jobs.
Dawn Dusk (Documentary)
Directed by Jason & Blue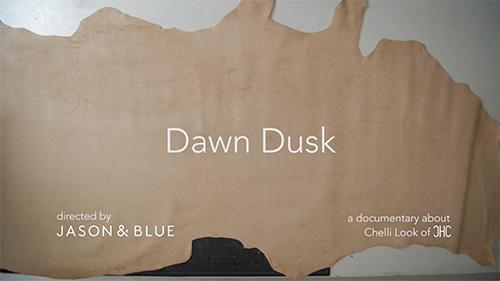 The story of Chelli Look, a leather bag designer who found her creative voice through forgiving her brother-in-law who murdered her sister.
DONNIE (Documentary)
Produced by DONNIE THE FILM, LLC | Directed by Anna Augustowska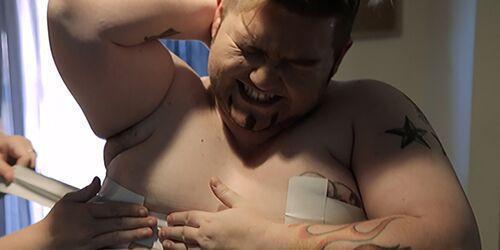 Donnie, a musical theater performer, forced himself to believe that being transgender was a "choice," and refused to acknowledge it for almost 20 years. After coming out as a lesbian at 13, Donnie grew up within the LGBT community and began performing as a drag king. It was only after he started seeing himself as a man in the mirror that he accepted his authentic identity as a transgender man. At 31, Donnie began medically transitioning so he could finally feel comfortable in his body. This film presents the story of a determined individual who overcomes the obstacles of inequality and prejudice through perseverance and triumphant self-discovery.
El Cadejo Blanco (Feature)
Produced by Mauricio Escobar, La Danta Films (Guatemala) | Directed by Justin Lerner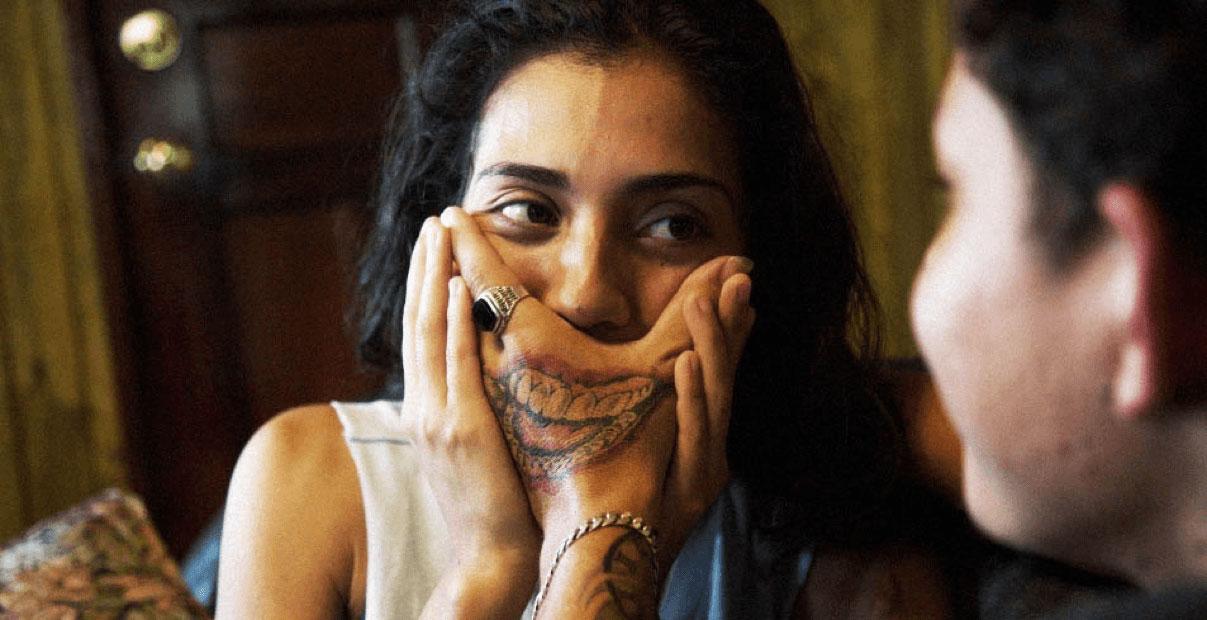 A Guatemala / USA co-production. Set in Guatemala, the film stars Cannes Film Festival award-winning actress Karen Martínez (LA JAULA DE ORO) as a working-class girl from Guatemala City who goes to the coastal town of Puerto Barrios to infiltrate a dangerous teen gang in search of her sister Bea, who has gone missing. The third feature from Gotham Award-winning writer/director Justin Lerner (GIRLFRIEND, THE AUTOMATIC HATE), the film will also star Brandon López, winner of Best Actor at the Mexican Academy Awards for LA JAULA DE ORO, Juan Pablo Olyslager, lead actor of 2019 Berlin Film Festival hit TEMBLORES, and Tony Revolori (THE GRAND BUDAPEST HOTEL, the new SPIDER-MAN).
El Susto (Documentary)
Produced and Directed by Karen Akins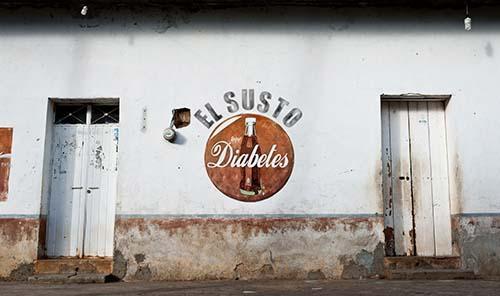 When Mexico's love affair with sugary drinks turns deadly, courageous public health activists take on the powerful soda industry, with inspiring and sobering lessons for the rest of the world.
Girls Are Strong Here (Short)
Produced by Celeste Matika | Directed by Scott Burkhardt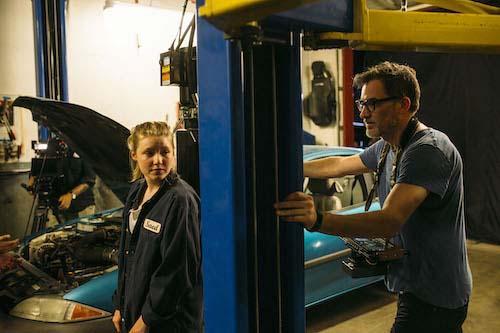 Girls Are Strong Here is the story of Saed, a Syrian auto mechanic whose faith in his new country is put to the test when Callie, an American teenager, and her mother are stranded at his service station overnight. Already unsure about raising his own daughter in the United States, Callie confirms Saed's suspicions that American girls are disrespectful and headstrong but when a dark past catches up to them Saed realizes Callie's strong will is what allows her to survive and gives him an unexpected appreciation for the American teenager.
Ground Zero: Ferguson (Documentary)
Produced by Patrick Hamm | Directed by David Whitt, Jacob Crawford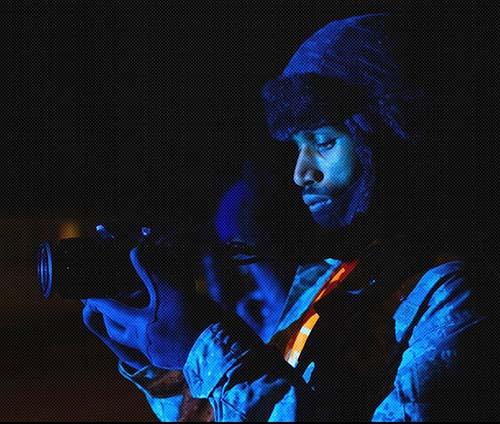 A three-part documentary that brings together the unheard voices of Ferguson, this film re-examines conventional wisdom about police brutality and racism. The trilogy is centered around the events of Ferguson, but breaks time and space through critical investigations of both historical and modern-day flashpoints from across the country. The parts are interconnected through issues, characters, and solutions, however, each episode offers unique angles and different information on the issues, and most importantly presents obtainable, on-the-ground solutions. Ground Zero: Ferguson highlights the need to struggle for public space in the wake of police tragedies.
Grounded: The Roots of Revolution (Documentary)
Produced by Olivia Krueger, Spencer Collantes, Thomas Monsellato, and Gabby Piamonte | Directed by Simon Geisker

Grounded: The Roots of Revolution is a feature-length documentary about the people fighting to create a sustainable and resilient global food system, in the face of human population growth, ecological degradation, and climate change. While other documentaries have argued for either organic or conventional agriculture, we've discovered that both of these systems are deeply flawed. Our film will show how the most exciting advances from each approach can be combined into a hybrid system that can withstand changing weather patterns and provide rich and nutritious food for everyone.
Karaoke People (Documentary)
Produced and Directed by Jen Tate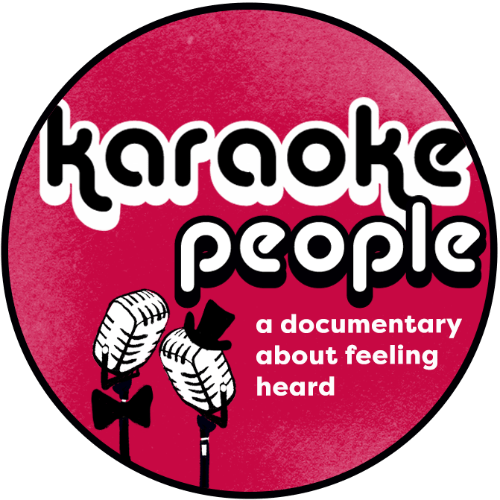 Some people sing karaoke. Others are karaoke people. I built a karaoke confessional booth to understand the difference. And here's what I figured out…Everyone karaokes. Every age. Every gender. Karaoke isn't black or white. It isn't red or blue. We karaoke together side by side…and we are ALL fantastic and terrible at it. Karaoke People is a documentary short about those of us with extreme relationships to karaoke. It's a film meant to satisfy the addicts, entice the curious, and delight the naysayers.
La Recua (Documentary)
Produced by Trudi Angell | Directed by Dario Higuera and Trudi Angell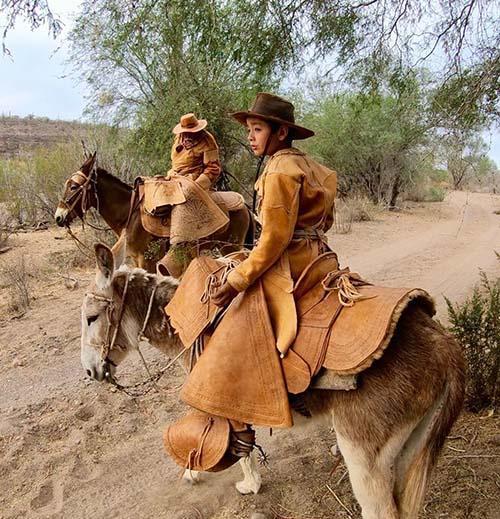 An old desert-grown vaquero in Baja California, México has a new goal in life; so he gathers a herd of mules and donkeys, builds the saddles and traditional gear, and plans an historic reenactment of an old-time mule-pack-train (a Recua) that traveled through that rugged desert country over a century ago. Some of his family joins him on the trail. Friends on a quest travel with them and add to the adventure. Dario's 8 year old grandson, Ramoncito, learns the ropes along the way.

Our charismatic old cowboy has the skills, the knowledge, and not just a spark, but a wildfire of enthusiasm to share this legacy passed on to him from the stories he'd heard 'round the campfires of his youth.
Lady Long Rider (Documentary)
Produced by Allen Thomas | Directed by Wren Winfield | Directed by Simon Geisker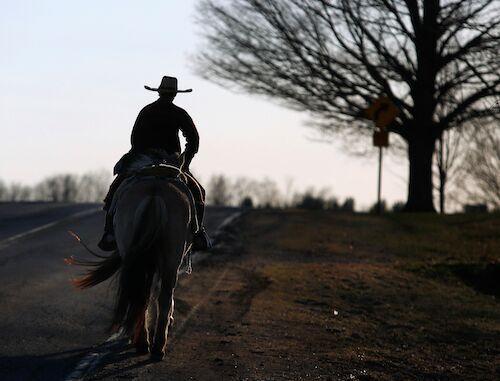 Approaching her 50th birthday, divorced ballet teacher Bernice Ende stepped into the stirrup and headed south on a borrowed horse. Her plan was to visit her sister, a 2000 mile ride from Montana to New Mexico. She never imagined that facing the challenges of life alone on the road, would take her so much further…

In Lady Long Rider, Bernice shares the miles of insight she gained on the horseback ride that ultimately became a 15 year 30,000 mile journey of self discovery.
Lady Madonna (Documentary)
Produced by Chris Cloyd, Nabila Lester, and Ta'Nai Cie Drayton | Directed by Chris Cloyd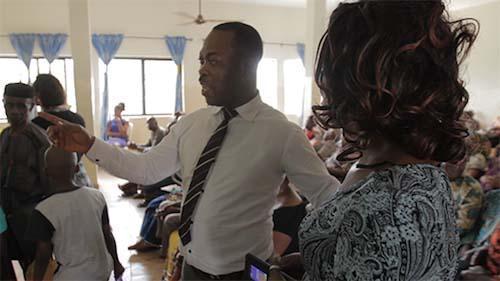 When prayer is not enough, people turn to Dr. Ogbonna and Fr. Anokwuru who struggle to maintain a one room eye clinic that has grown into a renowned full service hospital to help the poor. If they fail people will suffer under a system of healthcare that demands cash up front before treatment, but if they succeed lives will be changed.

Lady Madonna is a documentary feature chronicling the humanitarian works of a dedicated team of healthcare providers at a modest Nigerian hospital. We follow Dr. Ogbonna, a family physician and the lead doctor at Madonna Hospital as he tries his best to serve the community of Umuahia while keeping everyone in high spirits.
MADE: meet me at the end of the assembly line (Other)
Produced by Han Yan Yuen | Directed by Sharon Yeung & Han Yan Yuen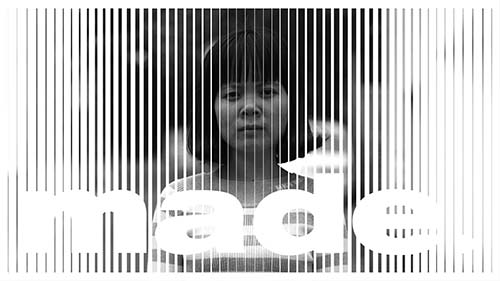 MADE: meet at the end of the assembly line is an immersive user experience that connects consumers to the factory workers who assemble the products they love. In this choose-your- own-adventure VR journey, users make a series of choices and develop a personal relationship with Xiaowu, a real-life factory worker making Apple products in China. No longer a backseat observer, you plunge Xiaowu's life, learning about her family, her work and her most intimate thoughts.
Perma Red Behind The Scenes (Web/TV Series)
Produced by Lynn Wood Fields | Directed by Maya Rose Dittloff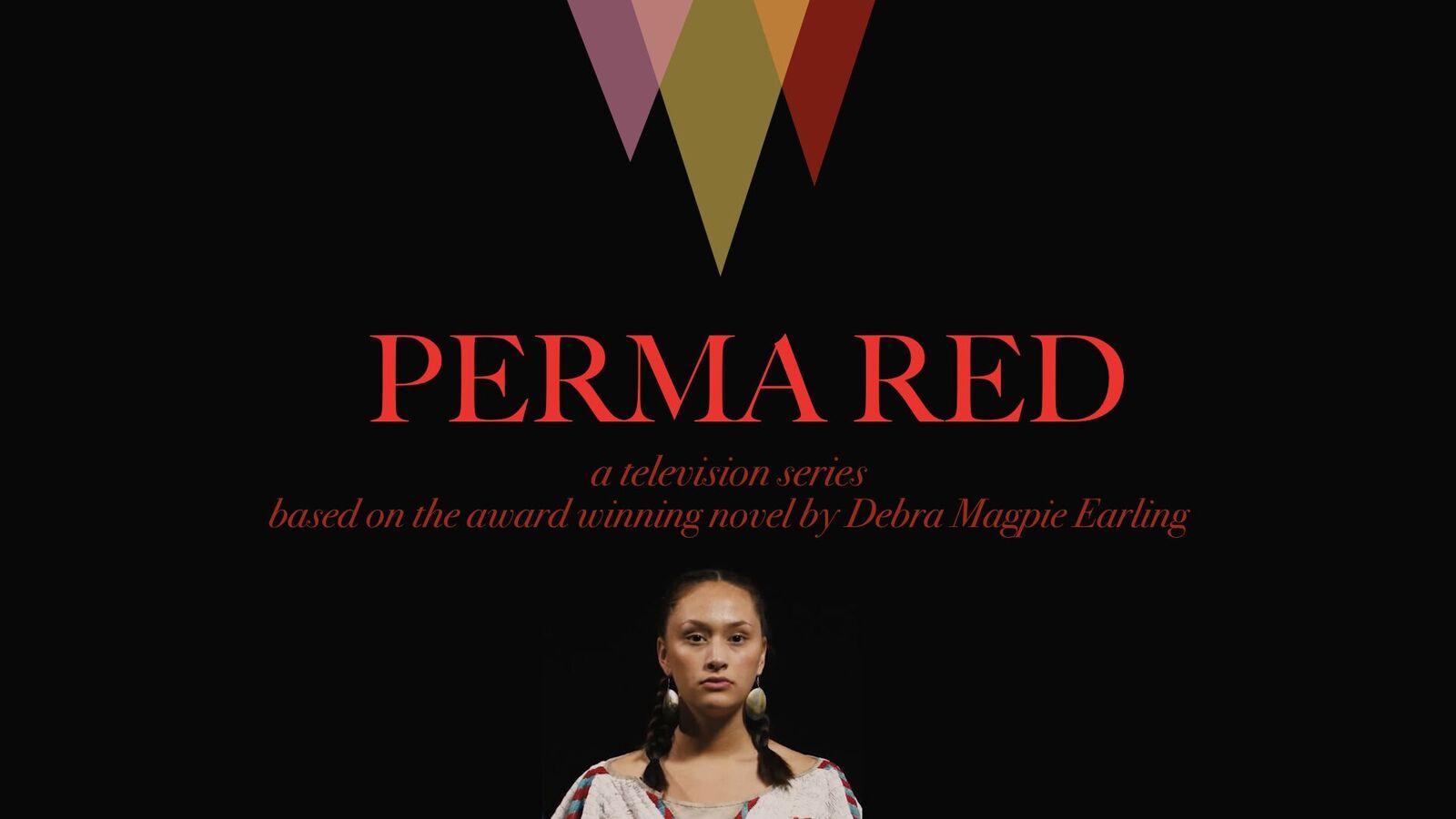 PERMA RED is a haunting true-life thriller detailing the life of Louise White Elk, a Salish teenager coming of age in the 1940's. Caught between three dangerous lovers, Louise's defiant and spirited fight for survival transforms the lives of those on the Flathead Indian Reservation as outside forces seek to destroy their way of life.
Pave the Road (Documentary)
Produced and Directed by Kelly Mason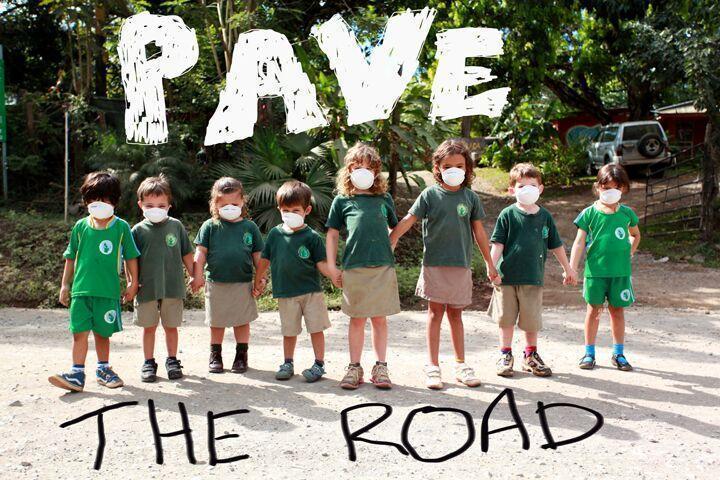 After her marriage falls apart and depression takes over, mother, Kelly Mason, and her two young children, relocate from suburbia to the jungles of Central America. To overcome isolation, Mason turns her camera on her vulnerabilities and against all odds and her life threatened, Mason spearheads an initiative fighting for the health of a community, legislating an environmental effort replacing fossil fuels with waste plastics. Shot over a decade, Mason's trailblazing battle winds all the way to the highest corridors of power, where the country's new President welcomes the outsider, and guides to action a complicated government that neglected its citizens' health and safety.
Queen of the Lowriders (Documentary)
Produced and Directed by Debbie Sanchez and Rondall Brazier (Motion Capture Media)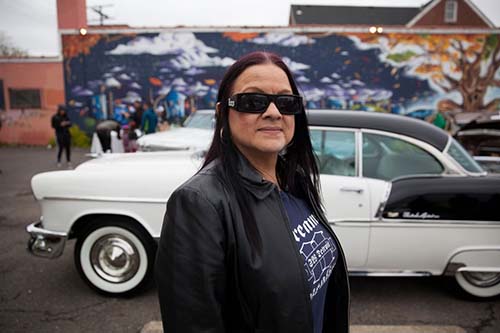 Debbie Sanchez's presence at car shows are so recognizable and have earned her serious respect in the male dominated culture, she has been dubbed the "Queen of the lowriders". The Documentary Film "Queen of the Lowriders" recounts pivotal moments in Debbie Sanchez's life as a Lowrider, documenting the culture with all the obstacles and highs and lows that come with being a woman in this male-dominated car field. The film will encourage more women to join lowriding and empower women to aspire for their dreams as well as diminish fear and dispel myths by opening up the world to the elite and private lowriding community.
Scared To Debt: America's Student Loan Scam (Documentary)
Produced by Tom Borgers | Directed by Michael J. Camoin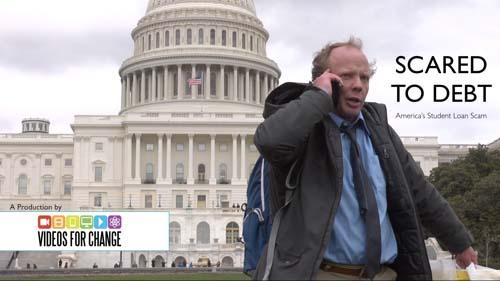 Despite today's headlines of privilege, scandal, greed, and blame, the story of student loan crisis remains hiding in plain sight. The U.S. Government set up a system of greed that is sending students, parents and colleges over the cliff. SCARED TO DEBT is a documentary about the predatory lending system designed to indenture millions of Americans and what we must now do to escape.
Shway Shway (Web/TV Series)
Produced and Directed by Tania Safi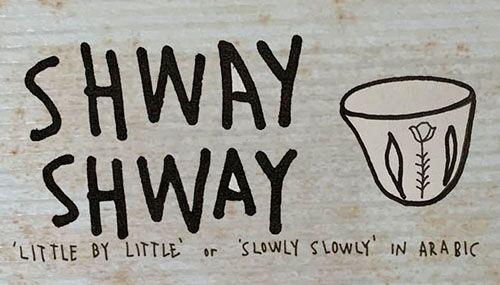 Shway Shway is a web series showcasing change makers who are slowly making life better for some of the world's most marginalised people. "Shway Shway" means "slowly" or "little by little" in Arabic and is the premise behind Tan Safi's series that highlights small movements making large impact. In an attempt to create a global conversation about the human ability to help and as a direct challenge to the negative media narrative surrounding the MENA region, we take the journey with Tan as she explores the ever-evolving political landscape, her own relationship with and the diaspora of Lebanon.
The MicroCosmic Cartoon Show (Feature)
Produced and Directed by Prema Rose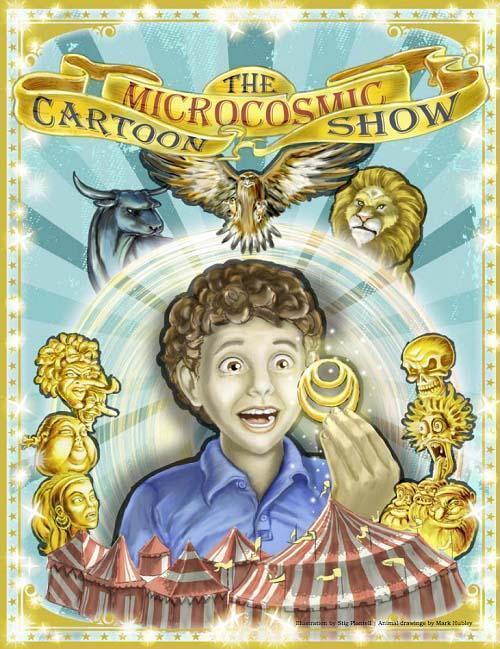 "Who am I?", "Why am I here?", "Where is here, anyway?" On a perilous quest to discover the Circle of Gold and defeat the Shadow, Chaos, Josh, a curious young boy, embarks on an unforgettable journey through the Circus of Life, revealing ancient secrets while confronting devastating deceptions that seek to destroy a mission that will alter the course of humanity. The Live Action narrative is woven through the Animation narrative. In it, Josh is is unsure of himself, but is a brilliant young artist. He meets and old man who is restoring a dilapidated theater. Josh helps by painting the murals for the Grand Opening. In doing so, he discovers he can be anything he wants to be.
The Sixty-Six Percent (Documentary)
Produced and Directed by Natalie Abruzzo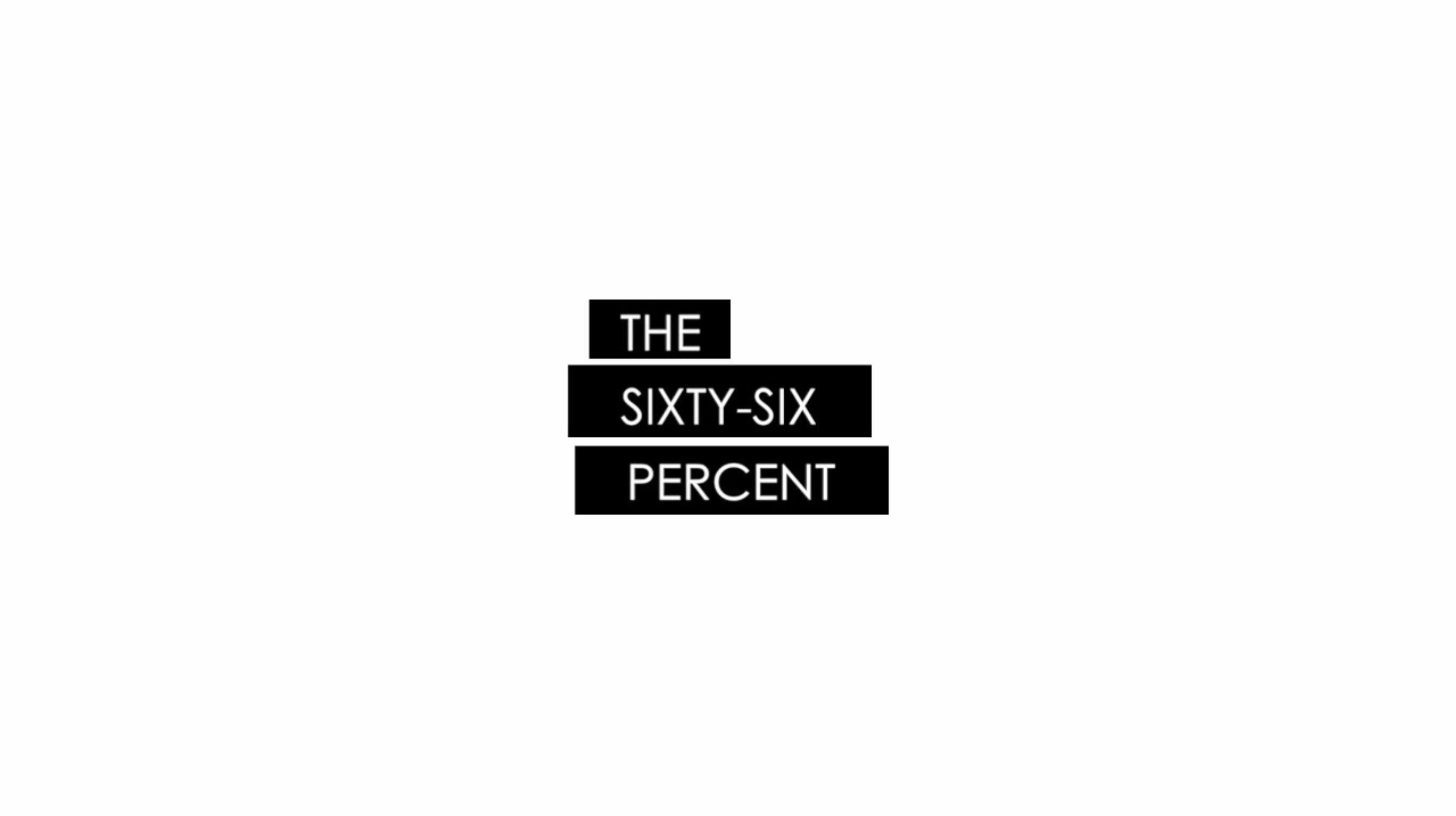 The Sixty-Six Percent is a documentary that presents how the overwhelming majority of women in the U.S. are overweight (66 percent) according to the Centers for Disease Control and Prevention (CDC), thus considered "plus size" by the fashion industry, yet are treated as the minority in women's wear.
The Weeping Season (Documentary)
Produced and Directed by Alexandra Hidalgo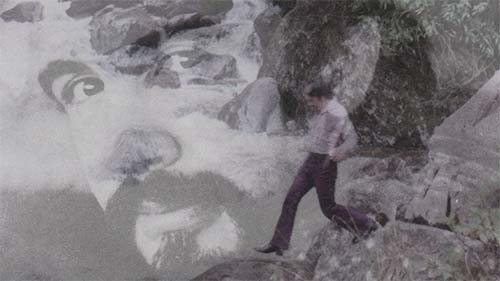 In this first-person feature documentary, a filmmaker investigates the mystery of her father's 1983 disappearance in the Venezuelan Amazon. Her exploration of his life and vanishing is interwoven with a personal look at the current political and economic crisis unfolding in Venezuela, her homeland. The film reveals that her father—an inventor, writer, economist, philosopher, and martial artist—led a life full of secrets and lies, painting a portrait of a man who, like his homeland, had great potential but was deeply flawed.
Underdogs (Documentary)
Produced and Directed by Ashia Lance
Logline: Homeless dogs are transformed into adoptable animals through the training efforts of prisoners.

Behaviorally-challenged dogs are trained by minimum-security inmates in this emotional journey which follows the dogs' search for their forever homes.

"A very important film that shows a love of humanity and the human spirit."​
– Carole Dean, President, From the Heart Productions.

"Ashia reveals the inmates' humanity through remarkably honest interviews"
-Dorothy Fadiman, an Oscar-nominated and Emmy-winning Documentarian

AWARDS:
Fleishhacker Foundation, Small Arts Grant Recipient.
San Francisco Film Society, Fiscal Sponsorship.
"Hot Films in the Making," Roy W. Dean Grant Finalist.
Pollination Seed Grant for Social Change, Recipient.
Top 10 Finalist Roy W. Dean Grant.
Travel grant to attend American Film Market.
Jiwar Barcelona Artist Residency.
Women Behind the Wheel: Unheard Voices on the Pamir Highway (Working Title) (Documentary)
Produced by Catherine Haigh | Directed by Hannah Congdon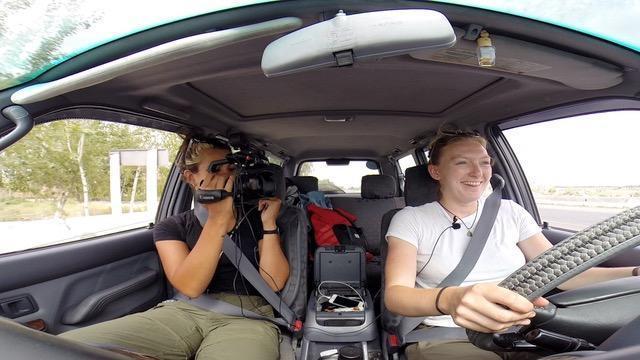 Two women, one car and a 3000km road trip through the heart of Central Asia. Cat and Hannah set off on a journey to uncover women's stories never before represented on our screens.
---
Roy W. Dean Spring Previous Grant Winners
2018 – Rémi Kessler, Robert Mc Falls, and Linda Othenin-Girard for The Advocate
2017 – Erika Cohn for Belly of the Beast
2016 – Malina Fagan and Lynn Pelletier for The Coverup
2015 – Karen Day for Girl From God's Country
2014 – Jen Senko for The Brainwashing of My Dad
2013 – Helen Hall for Pictures of Infinity
2012 – Suzanne Mitchell for Running Wild
2011 – Beth Harrington for The Winding Stream
2010 – Cathryne Czubek for A Girl & A Gun
2009 – Chad A. Stevens for Coal War
2008 – Melissa Montero for Our Women Our Struggle
2007 – Shawn Batey for The Changing Face of Harlem
2006 – Alice Hurwitz & Jeff Morgan for Lilly & Leander, A Legacy of Violence
2005 – Eric Gottlieb for Wakefield Convicted, Sentenced to Die
2004 – Muriel Stockdale for NYC Spirit
2003 – Rebecca Dreyfus for Stolen
---
We thank our Community Partners for their continued support!