Roy W. Dean Grant Summer 2018 Finalists
Congratulations to the films selected to be Roy W. Dean Grant Summer 2018 Finalists.
The Roy W. Dean Grant funds unique films that make a contribution to society. It gives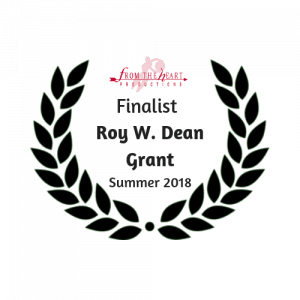 filmmakers with great stories told with passion the funding and film services to get their projects started or completed.
We invite all the Roy W. Dean Grant finalists to have their films included on this page. It allows filmmakers to bring greater attention to these excellent projects. Some often decide to remain anonymous. We honor that request. That is why the films showcased here may not be a complete representation of all finalists.
Since 1992, From the Heart Productions has supported filmmakers with cash and substantial professional discounts from our film industry partners, averaging an estimated $30,000 per filmmaker. The Roy W. Dean Grants program, with several annual deadlines, has grown into one of the most sought after competitions in the world.

2018 Summer Grant Finalists
BAMBOO AND BARBED WIRE (Documentary)
Produced and Directed by Karen Day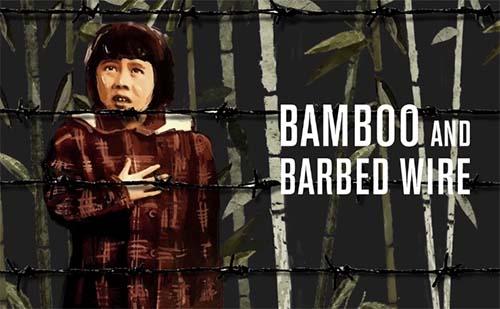 Untold stories of the Japanese-American Interment during WWII mirror racism and prejudice faced by a 17-year-old Syrian refugee girl in American today.
BAHARA (Documentary)
Produced and Directed by Daniela Apostoaei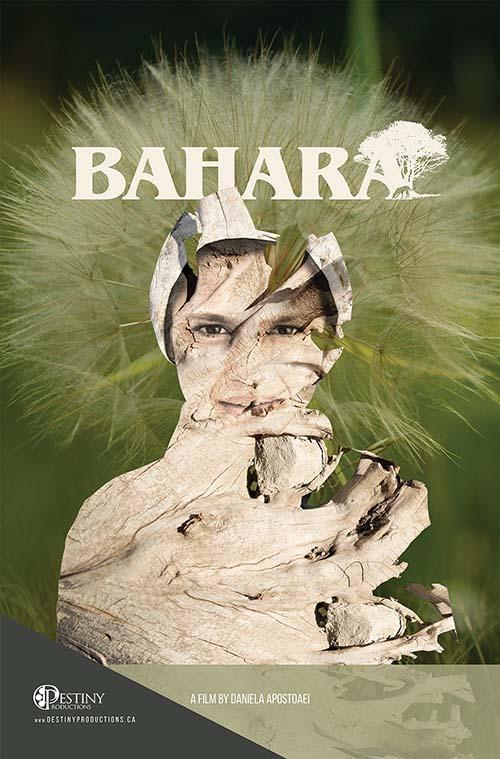 The remains of a Roma teenager are found by the street dogs of a small town. The death of young Bahara opens a Pandora's box, an entire hidden network of sex slavery, work exploitation of minors and discrimination against Roma children in a small town in Southern Romania. Arranged marriages of children, often under the age of 12 (sometimes before they're even born) are a critical part of the economy. Girls between 9 and 11 years old are sold as brides by their fathers for a price between a few hundred to 2,000 Euros, based on qualities. The story of 17-yr-old Bahara, brutally murdered, is not an unusual story, what is unusual is that Bahara's remains were not buried for over 2 years.
Brown (Feature)
Produced and Directed by Raj Amit Kumar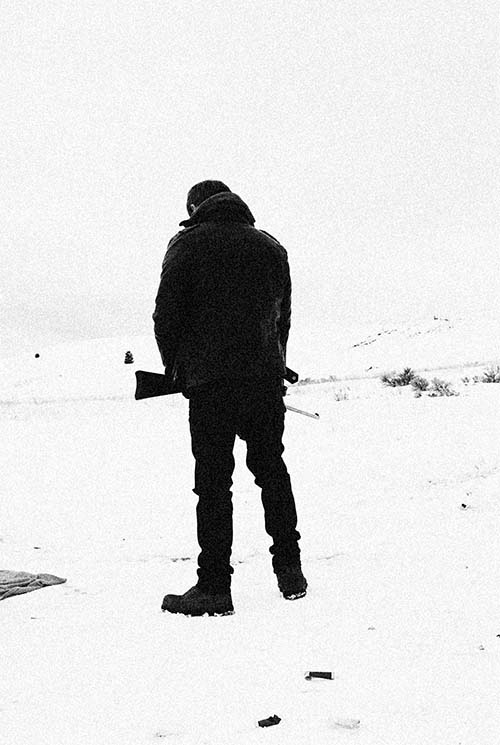 An undocumented immigrant dogged by ICE is pursuing a respectable life in a snowy American mountain town. He tries to go unnoticed yet can't help sticking out. He finds warmth in unconventional relationships with a young orphan girl he rescues, the call girl who falls in love with him and his crooked friend. The starkness of his circumstances offers him increasingly unclear choices until he is blackmailed by his unlawful friend. Will Aryan betray the land he lives in or will America kill him first?
CHAINS (Documentary)
Produced by Kate Barry | Directed by Zoe Potkin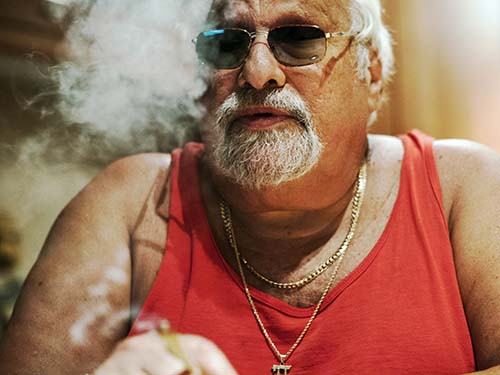 LOGLINE: Framed for murder by mafia cops, wrongfully incarcerated for 19 years, Barry Gibbs was finally set free only to discover his nightmare had just begun. "Chains" is the story of a broken system told through a broken man.

DESCRIPTION: Executive Produced by Katie Couric and Tony Goldwyn, "CHAINS" is a brutally honest portrait of life after wrongful conviction, following the bizarre story of Barry Gibbs, a man framed in the worst case of NYPD corruption. Picking up where all wrongful conviction stories end, this character driven film is about trauma and healing as Barry embarks on a journey for redemption, only to find the loss of freedom can never be undone.
Coming Home – Celebrating the Women Airforce Service Pilots (Documentary)
Produced by Hilary Prentice | Directed by Matia Karrell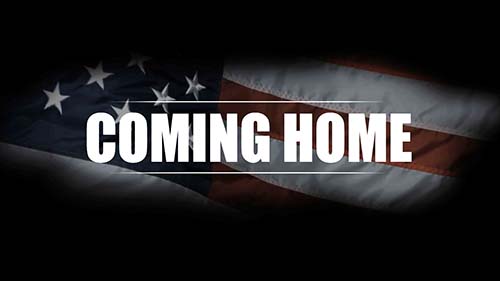 A group of women pilots, all in their nineties, return for what might be their last reunion to their training base at Avenger Field in Sweetwater, TX, 75 years after serving their country as the first the all-female Airforce during WWII.
Eco-Warriors (Documentary)
Produced by Ashleigh Allam, Gavin Garrison | Directed by Gavin Garrison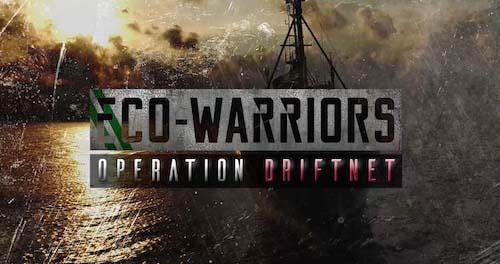 When a satellite discovers suspicious activity in the high seas off the coast of Australia, a chemical tanker captain-turned ocean activist and his crew investigate. As they arrive on scene, the crew discovers a fleet of ships using an illegal form of fishing that's been banned for decades. With no help in sight, it's up to the young activists to stop the pirate fleet before it's too late.
Film4Change: Project Puerto Rico (Short)
Produced by Film4Change | Directed by Rich Henrich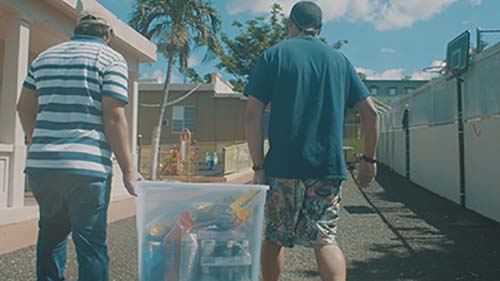 A year after Hurricane Maria, artists, athletes, and activists across Puerto Rico struggle to move forward and create a new vision for the island in the wake of unprecedented change.
Flunkyball (Short)
Produced and Directed by Tess Forestieri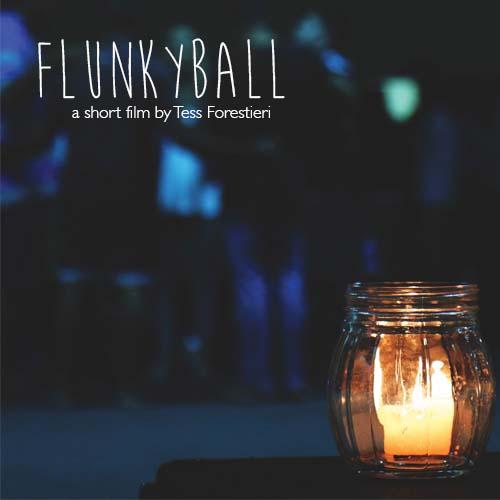 Flunkyball follows the POV of Mia, the host of a garden party in Vienna who welcomes in three Syrian refugees in the spirit of inclusion and leftist positivity. As the night progresses, she watches her vision for inclusion disintegrate at the hands of larger cultural problems.

We want this film to not only resonate with people because it tackles racial stereotypes, but also unearth discomfort and leave viewers re-evaluating their own perspectives. Flunkyball is meant to motivate change, to encourage viewers to learn more about the refugee crisis and talk about issues that we often avoid to remain politically correct.
I Remember Nicole (Other)
Produced by Renee Sotile, Mary Jo Godges, and Margarita Sweet | Directed by Renee Sotile & Mary Jo Godges

A powerhouse ballad delivers a powerful message. American Idol, Hollie Cavanagh and Melodye Perry (niece of music legend Darlene Love) bring a resonating voice to the voiceless. Combining heart and soul in this breakout duet.

Log Line: A Global Anthem Reclaiming Power Over Domestic Violence. Raising Awareness while Raising the Roof!

Mission: To EMPOWER Women. To Give HOPE. To Raise AWARENESS on Intimate Partner Violence. I REMEMBER NICOLE is a CALL to ACTION through Song.
Invisible Children of LA (Documentary)
Produced by Maryanna Palmer | Directed by Maryanna Palmer and Tim Banning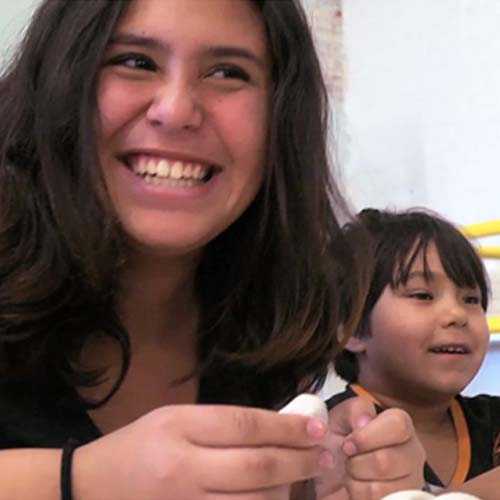 LOG LINE
A short documentary about the daily lives, hopes and dreams of homeless children.SHORT SYNOPSES
Invisible Children of LA is a documentary exploring the daily lives of three homeless children. It shows how they cope and survive in a variety of settings from shelters, run down motels and vehicles to the parks and alleys of Los Angeles. Woven throughout their stories will be interviews from frontline homeless advocates, politicians from the Los Angeles city council and members of the California Senate.
Miles Underwater (Feature)
Produced by Jhennifer Webberley, Jen Prince and Will Underwood | Directed by Jen Prince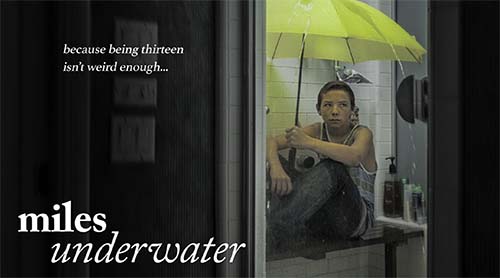 Miles Underwater, at its root, a story about hope. It's been 13 years since Hurricane Katrina and many displaced evacuees have made their home in San Antonio, Texas including thirteen-year-old Miles who is still struggling to figure out where he belongs. On the anniversary of the storm, odd things start to happen to Miles. As he navigates his strange day in this coming of age story, he meets a young ballerina with whom he has an immediate connection and he finds Kizzy's – an inclusive restaurant run and frequented by Katrina survivors. As Miles starts to put together the missing pieces of his life, he must face his biggest fear and take a leap of faith which will change his life forever.
Muslim Sheroes of Minnesota (Documentary)
Produced by Nausheena Hussain | Directed by Ariel Tilson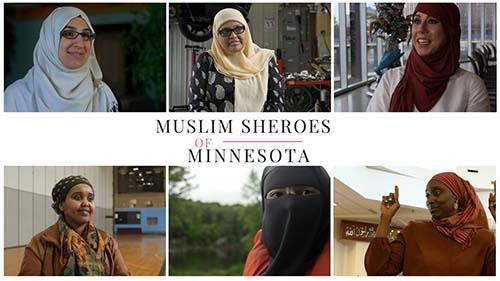 Reviving the Islamic Sisterhood for Empowerment (RISE) is challenging the stereotypical narrative of Muslim women by taking back our narrative and telling our stories ourselves. "Muslim Sheroes of Minnesota" is a storytelling project launched in late 2016 that spotlights the heroic human stories of Muslim women changemakers.
Shot in a cinema vérité style, we follow a day in the life of our Sheroes juxtaposing the settings in which she lives, works and plays. She leads her own story.
When positive imagery and connotations are associated with Muslim women, a feeling of inclusivity and being welcomed builds a vibrant community.
Perma Red (Web/TV Series)
Produced by Lynn-Wood Fields | Directed by Maya Dittloff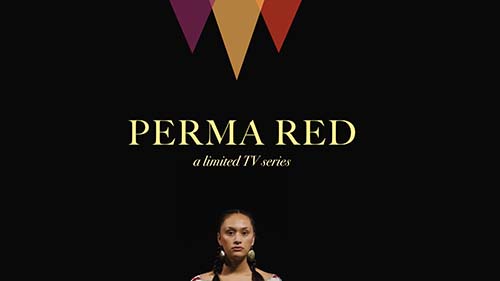 PERMA RED is a television series set in Mission Valley in the 1940s, this true story follows Louise White Elk, a young Séliš woman. Smart, strong, and beautiful, Louise plays pranks, challenges boys and men to race her, breaks horses, dives in the dangerous waters of the Flathead River, saves her sisters from BIA officials, and lives as a free spirit in a world that denies Indians freedom.
Three men in her life symbolize her struggles and give her very different choices – reservation police officer Charlie Kicking Woman; Harvey Stoner, the quintessential rich, and dangerous, white man; and Baptiste, the man who represents the power and necessity of the old ways.
Roy's World: Barry Gifford's Chicago (Documentary)
Produced by Michael Glover Smith | Directed by Rob Christopher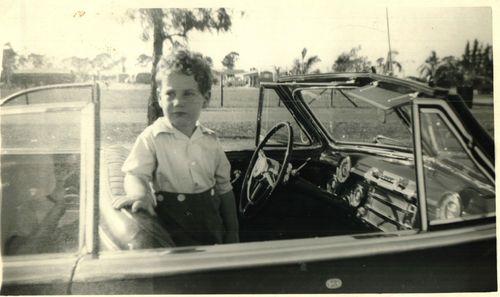 One of America's greatest storytellers, Barry Gifford's work includes "Wild at Heart," adapted into a film by David Lynch, and dozens of other screenplays, novels, and books. In a series of autobiographical stories spanning more than forty years he has chronicled the adventures of Roy, a boy coming of age largely on the gritty streets of 1950s Chicago. In "Roy's World: Barry Gifford's Chicago," excerpts from the Roy stories performed by Willem Dafoe, Matt Dillon, and Lili Taylor are interwoven with Gifford's recollections of his childhood. Fusing vintage footage of Chicago with animated sequences, the documentary presents an impressionistic portrait of a vanished time and place.
Science Friction (Documentary)
Produced by Brian Dunning | Directed by Emery Emery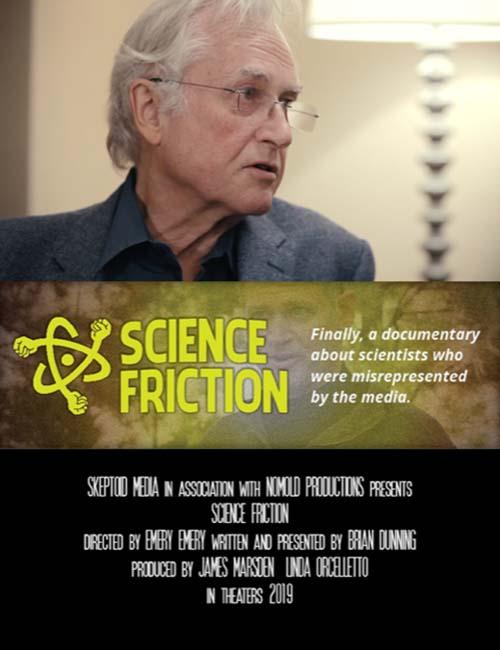 Logline: Science experts who were misquoted by faux science programming tell their real stories and expose just how far the media will go to sacrifice science for ratings.

Few TV viewers are aware that the science channels they trust are often deceiving them. Science Friction will expose false documentaries, online publishers and networks by name, and how they manipulated scientists' remarks or misrepresented their work simply for sensationalism and/or financial gain. This full-length documentary will give these credible scientists a chance to clear the record and tell us what the science actually supports.
Swanson on Sunset (Documentary)
Produced and Directed by Jeffrey Schwarz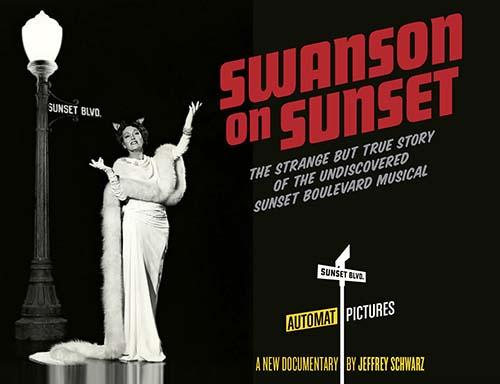 The strange but true story of Gloria Swanson's attempt to produce a musical version of SUNSET BOULEVARD with the help of two young songwriters, Richard Stapley and Dickson Hughes, who were also a couple. The project is jeopardized when Gloria Swanson falls for one of the men, leading to a dramatic love triangle.
The Love Bugsn (Documentary)
Produced and Directed by Allison Otto and Maria Clinton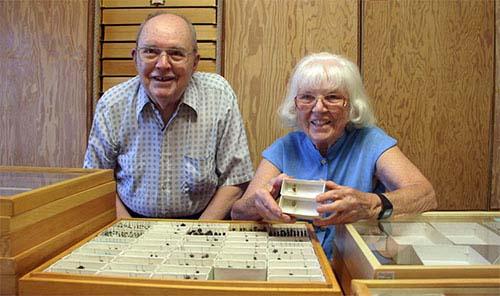 Over the course of 60 years, Lois and Charlie O'Brien, two of the foremost entomologists and pioneers in their field, have devoted their lives to science and to each other. Despite their dichotomous natures, these two soulmates have quietly amassed the world's largest private collection of insects–a scientific game-changer with more than one million specimens and more than 1,000 undiscovered species. And now after decades of research and the development of a parental bond with their collection, they've decided to give it away.
The Weeping Season (Documentary)
Produced and Directed by Alexandra Hidalgo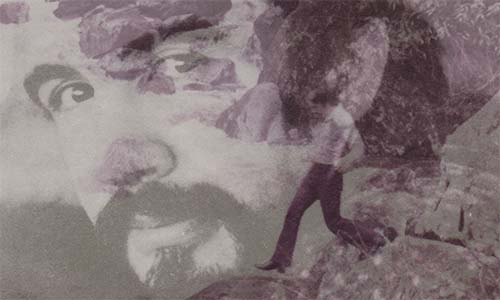 The Weeping Season is a first-person feature documentary that tells the story of Miguel Hidalgo's life and disappearance in the Amazon. The Venezuelan inventor, economist, author, and martial artist vanished in 1983. Three decades later, his daughter Alexandra, the film's director, travels across Venezuela, the US, Spain, and Portugal untangling the mystery of his vanishing while trying to overcome her homeland's disintegration. After decades of a populist regime, Venezuela is plagued by food and medicine scarcity and astronomical inflation. As the film unravels the enigma at its core, it explores how to survive personal and national loss and how to grow into kinder human beings as a result.
Tracing the Hairstons (Documentary)
Produced and Directed by Princess A. Hairston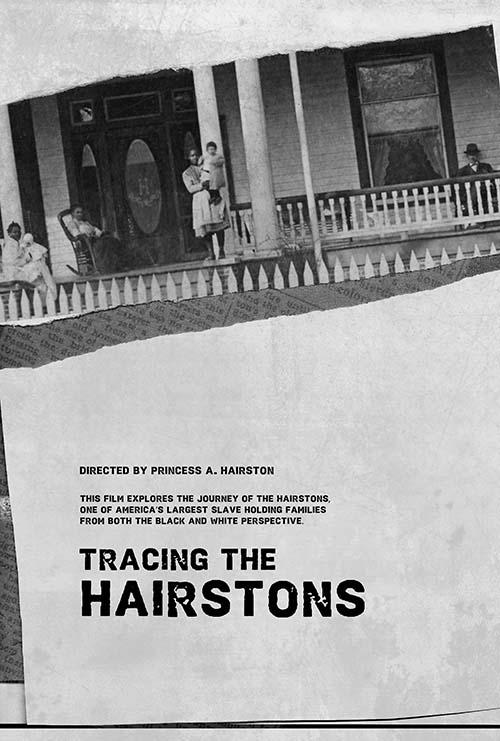 This family's lies live no more, a family in black and white disrupts the truth about the legendary story that the Hairstons were simply great business people.

Tracing the Hairstons tells the true story of the first Hairstons to arrive in America and their journey to becoming one of the largest slave holding families in American history. The white Hairstons finally open up about their dark ancestry and the descendants from the slaves finally get to tell their ancestor's stories that have been silenced for far too long. Tracing the Hairstons reveals the struggles and triumphs of a family that is bound by a name through the worst atrocity in American History.
When All That's Left Is Love (Documentary)
Produced and Directed by Eric Gordon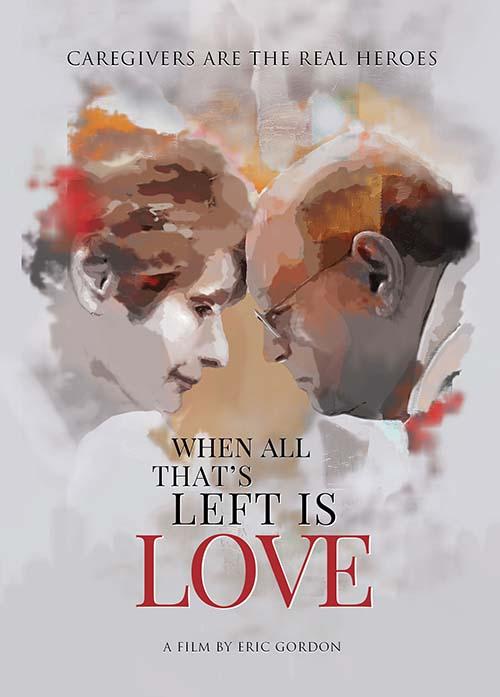 When All That's Left is Love is the emotionally gripping story of a wife's determination to care for her Alzheimer's-stricken husband in their home. With unprecedented, behind-the-scenes access, the film reveals the toll that the disease takes on families coping with Alzheimer's, while also showcasing the power of love that sustains both patients and caregivers.
---
Previous Roy W. Dean Summer Grant Winners
2017 – Erika Cohn for Belly of the Beast
2016 – Rob Herring for The Need to Grow
2015 – Chelo Alvarez Stehle for Sands of Silence
2014 – Rachel Elizabeth Seed for A Photographic Memory
2013 – Jason Grant Smith for I Voted? – A Non-Partisan Documentary
2012 – Alicia Brauns for The Mosaic of Life
2011 – Leslie Neale for Unlikely Friends
2010 – Sara Maamouri & Jesse Deeter for Burned
2009 – Lori Miller for Shakespeare High
2008 – Karin Mak for Red Dust
2007 – Chelo Alavarez for Sold in America
---
We thank our Community Partners for their continued support!