Roy W. Dean Grant Fall 2018 Finalists
Congratulations to the films selected to be Roy W. Dean Grant Fall 2018 Finalists.
Since 1992, From the Heart Productions has supported filmmakers with cash and substantial professional discounts from our film industry partners, averaging an estimated $30,000 per filmmaker. The Roy W. Dean grants program, with several annual deadlines, has grown into one of the most sought after competitions in the world.
The Roy W. Dean Grant funds unique films that make a contribution to society. It gives filmmakers with great stories told with passion the funding to get their projects started or completed.

2018 Fall Grant Finalists
26 Seconds (Documentary)
Produced and Directed by Kelly Galindo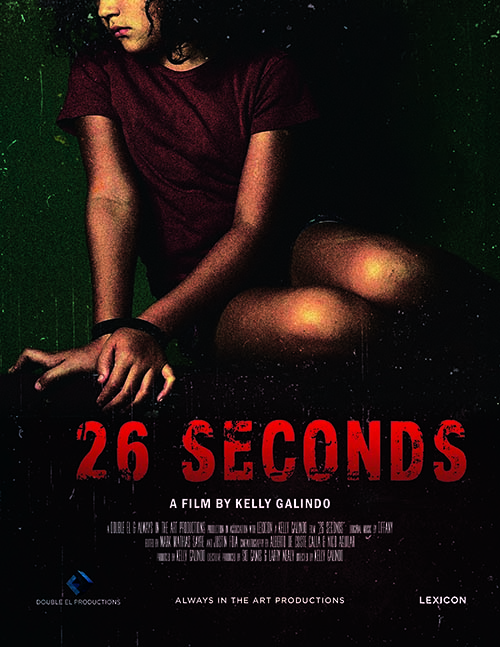 Every 26 Seconds a Child is Trafficked Globally.
999-The Extraordinary Young Women of the First Official Transport to Auschwitz (Documentary)
Produced by Heather Dune Macadam | Directed by Heather Dune Macadam and Stephen Hopkins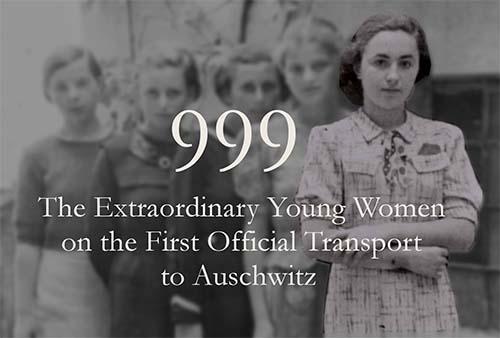 "Sixty-six % of millennials cannot say what Auschwitz was"* even fewer know that the First Official Jewish transport to Auschwitz was 999 teenage girls and young women.
Now a book and a movie, the untold story: 999-The Extraordinary Young Women of the First Official Transport to Auschwitz unearths the political treachery and truth behind this historical #MeToo moment, taking viewers on a journey through time to the present day to meet survivors in their 90s who were teenagers when they who were sold as slaves to the Nazis in March 1942.
*NY Times
AMERICA'S OTHER IRISH (Documentary)
Produced by Chris Moser & George Kingsnorth | Directed by George Kingsnorth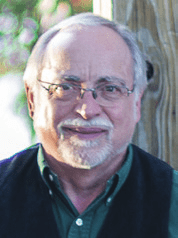 They were America's first least-wanted. But long before the "Famine Irish" arrived on U.S. shores, immigrants from the north of Ireland and their descendants profoundly influenced the traditions, values and conflicts that characterize American democracy to this day.
Be Natural: The Untold Story of Alice Guy-Blaché (Documentary)
Produced and Directed by Pamela B. Green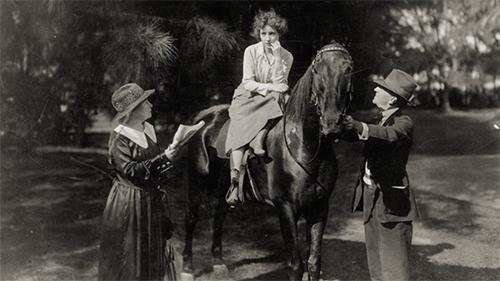 When Alice Guy-Blaché made her first film in 1896 Paris, she was not only the first female filmmaker, but one of the first directors ever to make a narrative film. BE NATURAL: THE UNTOLD STORY OF ALICE GUY-BLACHÉ follows her rise from Gaumont secretary to head of production a year later, and her 20-year career in France and in the United States as the founder of her own studio and as writer, director, and/or producer of 1,000 films — after which she was veritably erased from history…until now. The film is directed by Pamela B. Green and narrated by Jodie Foster.
Becoming Music (Documentary)
Produced and Directed by Rob Epstein & Jeffrey Friedman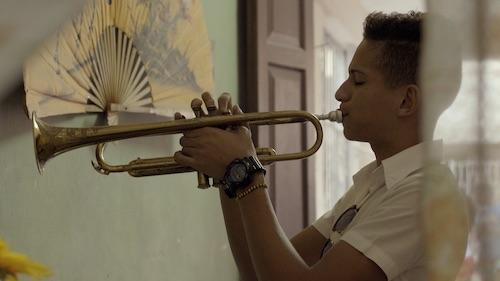 Four young Cuban jazz students from diverse backgrounds see music as a way to expand their horizons and find success and fulfillment.
Children of Concrete and Steel (Short)
Produced by Hilliard Guess | Directed by Christopher Derrick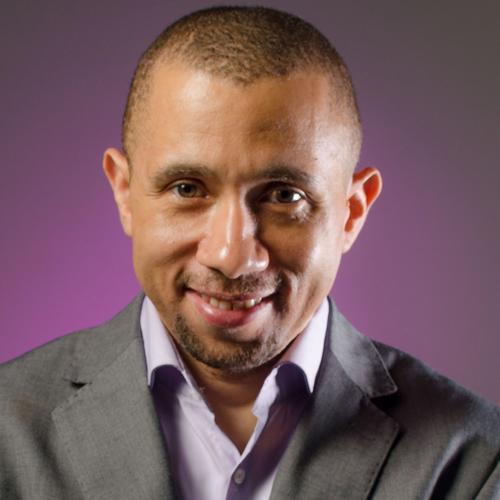 A high school teacher grapples with the devastating emotional aftermath of a school shooting where, as an armed teacher, he was forced to put down the perpetrator.
Constant Fleeting (Documentary)
Produced and Directed by Ondrea Barbe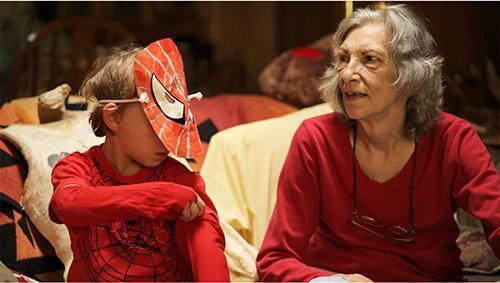 Filmed and photographed over a period of 7 years, CONSTANT FLEETING, utilizes various forms of media––including home movies, confessional video diaries, audiotape cassettes, phone calls, vérité and direct cinema moments, collage and archival photographs––to interrogate the themes of death, maternal love and memory keeping from a
perspective that is uniquely familial and female.
Days Of His Life, Days Of Our Lives (Documentary)
Produced by Marek Rozenbaum | Directed by Zaki Schiff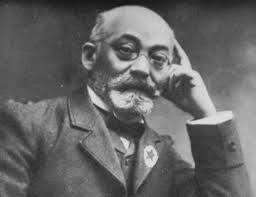 100 years after passing away I returned with the aim of joining the making of a film, in the "investigative journalism" style. I created Esperanto, the universal language. and I propose using it for better communication, among the people of the world, for the sake of saving the ecology of planet-earth. Ludwik L. Zamenhof
Ghost Empire: The Forgotten Story Of Harvey Comics (Documentary)
Produced by Declan Ryan | Directed by Jonny Harvey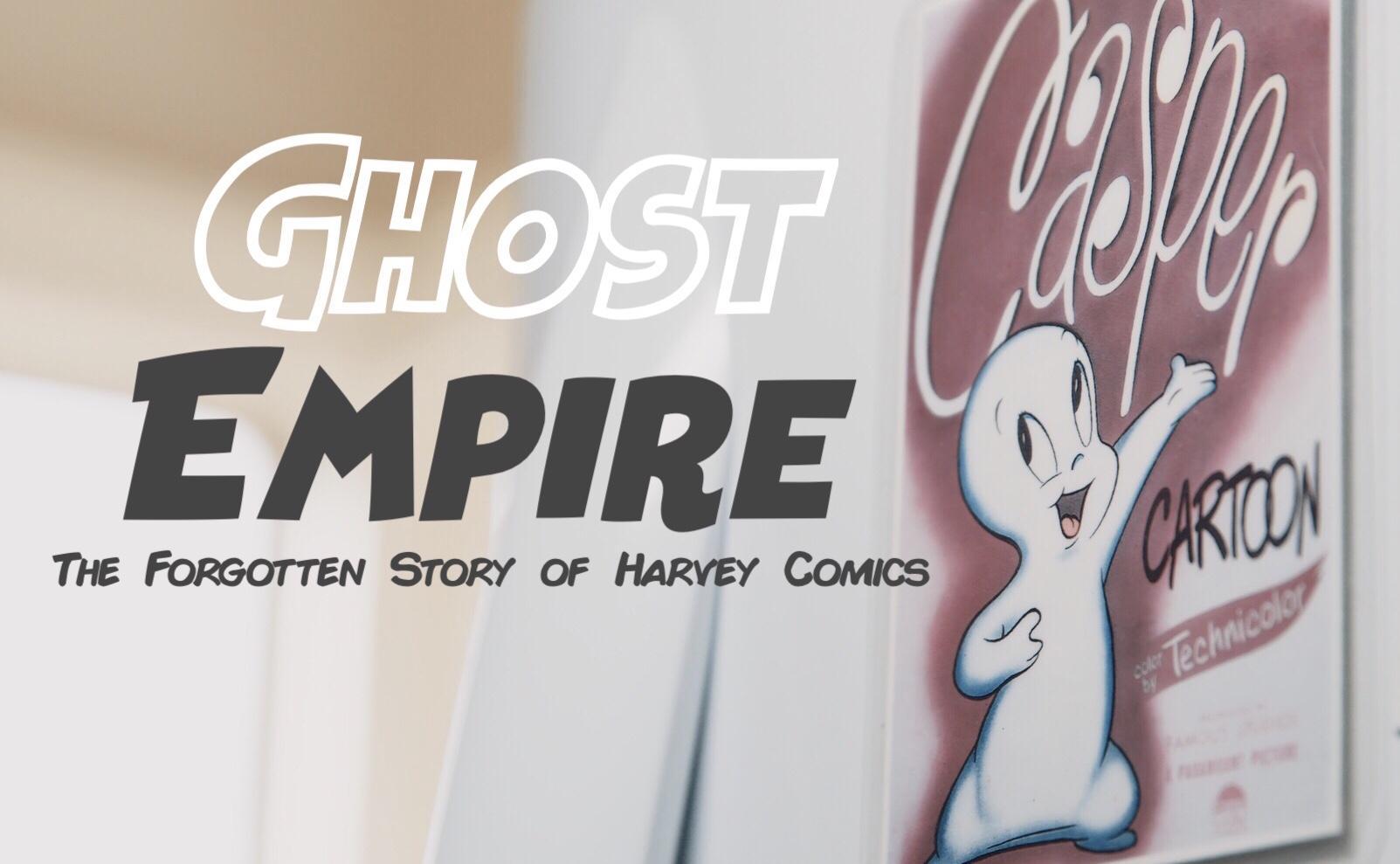 For half a century, Harvey Comics' characters ruled newsstands, television screens and the imaginations of children across America. While the names Casper the Friendly Ghost, Richie Rich, Little Audrey, Hot Stuff, Spooky, Sad Sack, Dick Tracy, The Green Hornet, and New Kids On The Block live on, the longtime publisher has been largely forgotten. In this feature documentary, Ghost Empire brings together stories from family members, former Harvey artists and employees, historians, and celebrities to reveal the untold story of a publishing empire that influenced pop culture for decades.
Ginger (Feature)
Produced by Jimmy Boratyn, Ryan Grundtisch, and Johnny Woj | Directed by Melissa and Jimmy Boratyn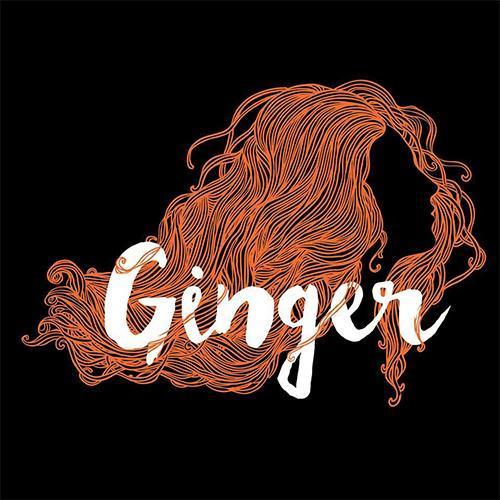 Ginger is a 23 year old woman's pretty funny, slightly sad, powerfully emotional guide to breast cancer.
Inspired by the director's breast cancer diagnosis at 23 years old and featuring captivating, quirky, and at time heartbreaking performances from the cast, Ginger is an emotional and uplifting film about coming of age despite a life threatening breast cancer diagnosis.
Grey Gold (Documentary)
Produced and Directed by Lotje Sodderland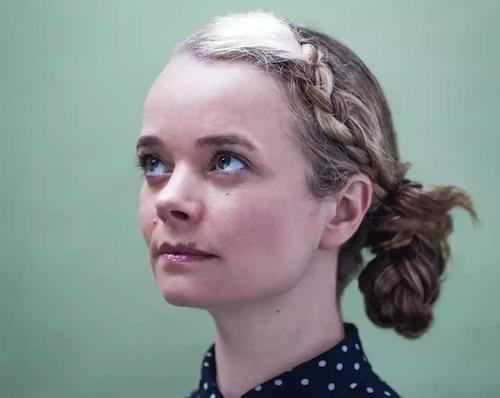 "Grey Gold" is a 30-minute observational documentary about a monastic order from The Bronx, struggling to attract new devotees in London's bleak Canning Town. Providing a safe haven for the most vulnerable Londoners who fall outside the state's, radar the Brothers and their visitors forge an unlikely sense of family, against the incongruous background of the friary's deeply traditional day-to-day life. The film reveals a hidden world where mental illness, loneliness, violence and addiction are the norm. Is the friary providing something that the state isn't able to? Or is this obscure community out of place and time in a secular world?
It's Not Who I Am (Documentary)
Produced and Directed by Dean Radcliffe-Lynes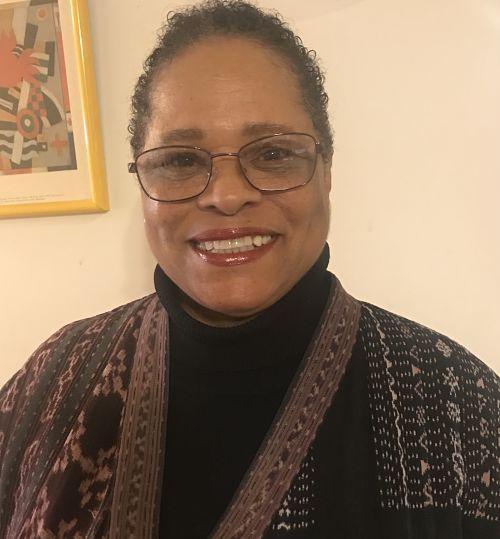 The alarming rate of women going to jail and prison has increased by 700% since 1980, a rate 50% higher than men and is attributable to more expansive law enforcement efforts and stiffer drug sentencing laws. Is society's perception of who these women are hindering their successful reentry?
This film is about some women in Baltimore, MD who were formerly incarcerated and who left jail or prison with expectations of starting life anew, only to find that those things they hoped for put on indefinite hold.
La Leyenda Negra (Feature)
Produced by Alicia Herder & Marcel Perez | Directed by Patricia Vidal Delgado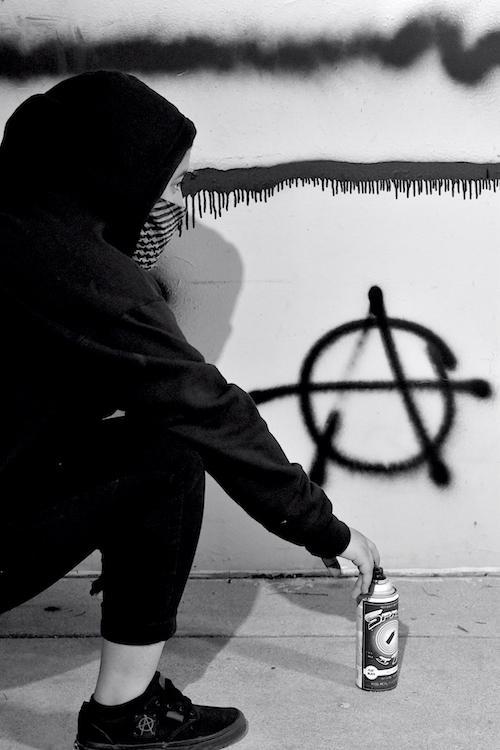 Aleteia is a TPS-eligible student and underground political activist. She is tough, outspoken and independent. However, she is new to Compton High School and has few friends.
Rosarito is one of the more popular girls at school, however she is tired of being overshadowed by her clique and admires Aleteia for her feistiness and intelligence.
Over the course of the film, Rosarito befriends Aleteia, much to the chagrin of Rosarito's long-standing best friend, Monica, alpha female of the class…
'La Leyenda Negra' is a coming-of-age story set against a politically-charged backdrop that reflects the sociopolitical divides that exist within the South Central Hispanic community.
Out of My Comfort Zone (Feature)
Produced by OMCZ, LLC; 7th Wave Beach Productions; My Generation Productions; Above the Clouds Entertainment | Directed by Ivy Vale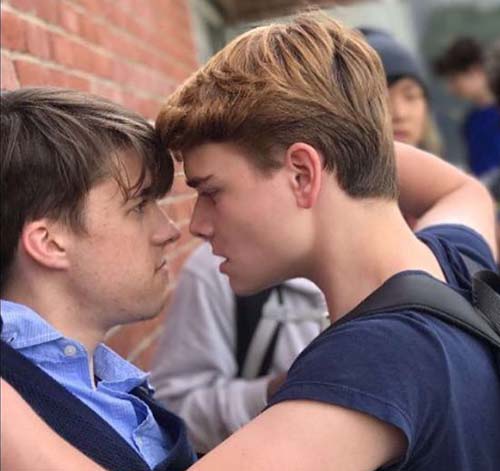 Josh and Rachel's close friendship is tested when a school cyberbully threatens to expose secrets in this modern coming out, coming of age feature film musical set in a New York City school. Out of My Comfort Zone explores stereotypes and the struggles teens face when first finding their social and emotional comfort zones.
Power of 7 (Documentary)
Produced by Ruth Pollak & Bonnie Nelson Schwartz | Directed by Bonnie Nelson Schwartz
The POWER OF 7 is a documentary film that tells the story of 7 daring women from 7 countries who confront resistance and danger to stop female abuse and disempowerment when their voices speak out in a play called SEVEN. Hosted by Meryl Streep, Power of 7 reveals the power of theatre to catalyze social change.
Skid-River (Documentary)
Produced and Directed by Eric Fober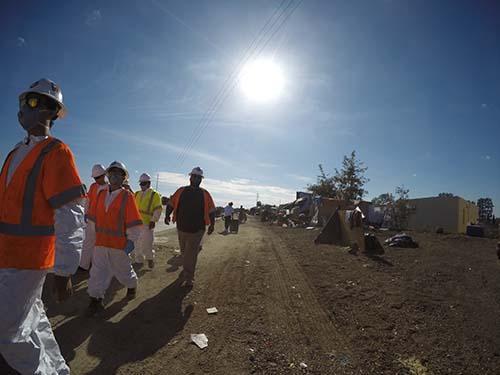 The plight of the Orange County homeless, a route not many want or even choose to take. Life just some how brings these individuals here in the Santa Ana Riverbed. With improvements and plans on more tourism, it's up to the county and government agencies to push out these "unwanted's". 4 years in the making, following many personalities on all spectrums, Eric Fober's film, Skid-River highlights how presently gentrified communities react with aesthetic discrimination against Orange County's homeless numbered +2,000 registered individuals. Where do they go? How do we fix this? Who is to blame?
Skid-River.
Strong (Short)
Produced by Teddy Cecil, Eung-Jin Lee, Enrique Miranda, Diana Trejo, and Alle Hsu | Directed by Jean Lee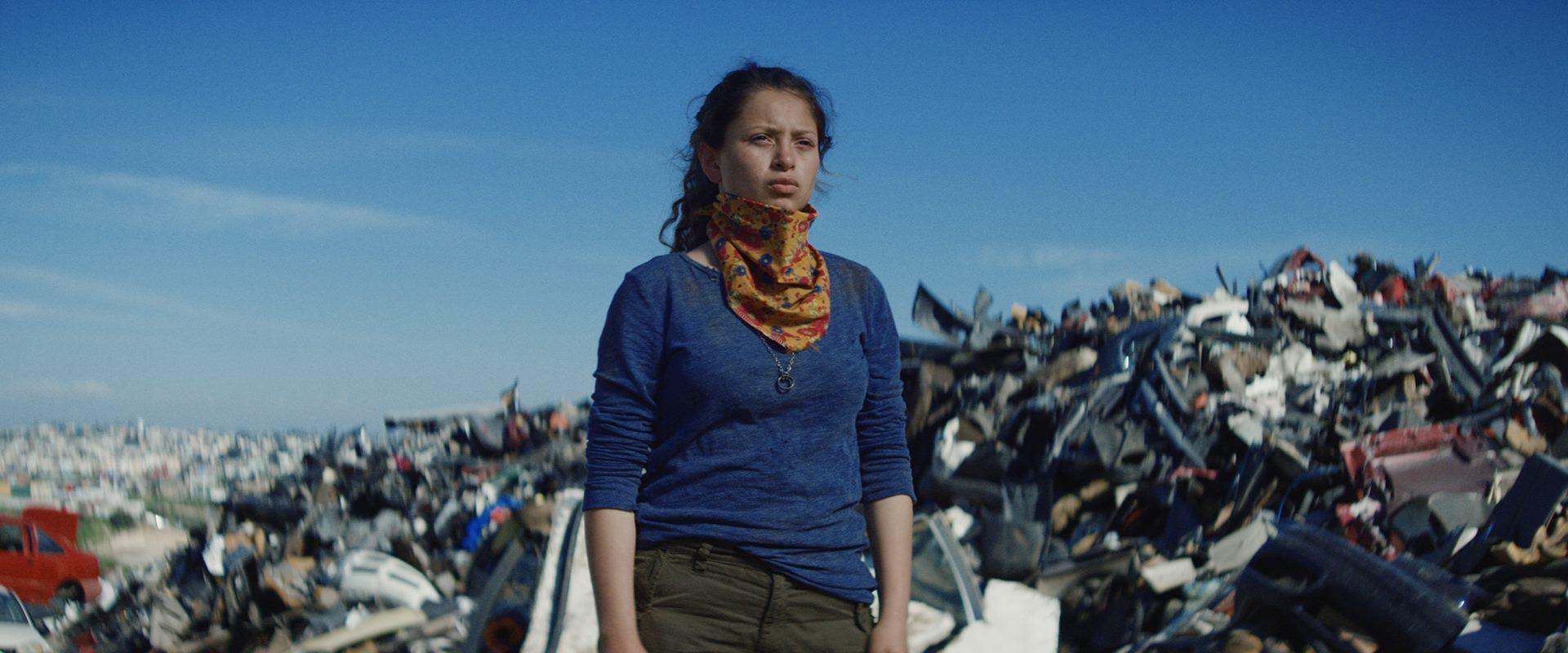 Despite her aunt's wishes, a sixteen year old girl must take her sick mother to another planet where a better life awaits.
The Future of Food (Documentary)
Produced and Directed by William Mann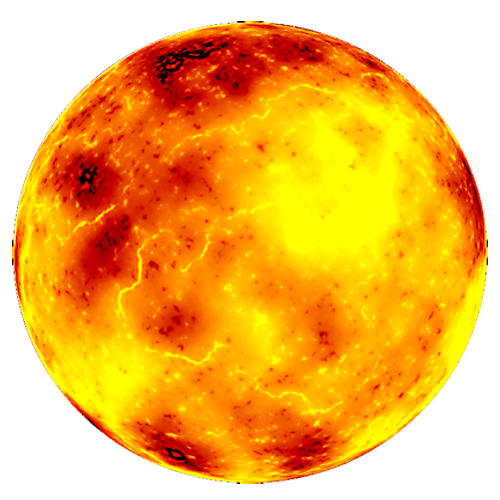 A documentary looking at the plight to feed humanity, hoping to inspire a new generation and relationship to the Earth. An animation sub-narrative will feature five creatures as they look to navigate their way through a web of cruelty and destruction. Religious and Spiritual philosophies, with moral signposts, will present very real modern day problems.
Should food be viewed as a resource of nature, to protect the welfare of our planet, it's wildlife and other animals? How do we provide food security, suitable education and create an equitable food culture, for future generations?
The MicroCosmic Cartoon Show (Feature)
Produced by Prema Rose & Jack Binder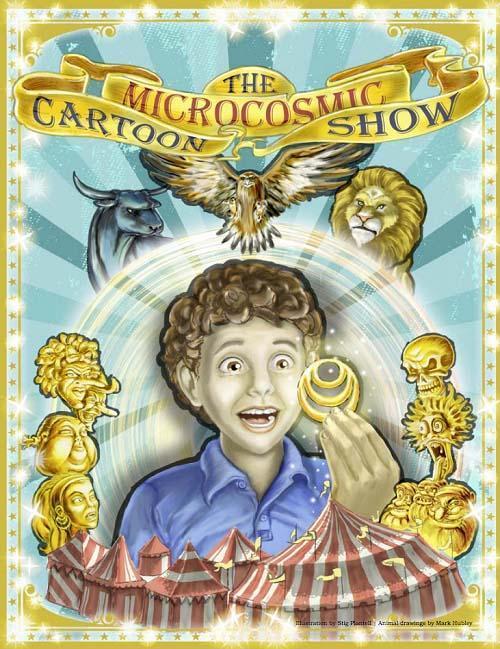 "Who am I?", "Why am I here?", "Where is here, anyway?"
On a perilous quest to discover the Circle of Gold and defeat the Shadow, Chaos, Josh, a
curious young boy, embarks on an unforgettable journey through the Circus of Life, revealing ancient secrets while confronting devastating deceptions that seek to destroy a mission that will, forever, alter the destructive course of humanity.
Transmission – Roots to Branches (Documentary)
Produced by Lisa Donmall-Reeve | Directed by Khadifa Wong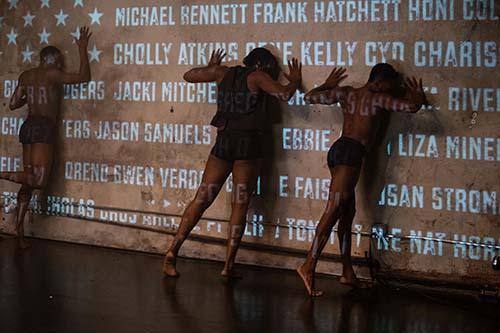 A feature length documentary about the history, lineage and future progressions of jazz dance.
Transmission celebrates the history of jazz dance. Featuring interviews with award winning experts, dance classes and rehearsals, the film will take us on a journey from the roots to the many branches of the jazz tree. The audience will be taken through the ages, exploring how each decades' music, politics and culture had its influence on this ever-evolving awesome dance form.
Over 60 stellar experts have been interviewed, including award-winning ; Chita Rivera, Graciela Daniele, Debbie Allen, Mandy Moore, Susan Stroman, Andy Blankenbuehler,Jerry Mitchell, Martine Mattox and many more…..
Triple Threat (Web/TV Series)
Produced by Gina Surles | Directed by Jeremy Johnson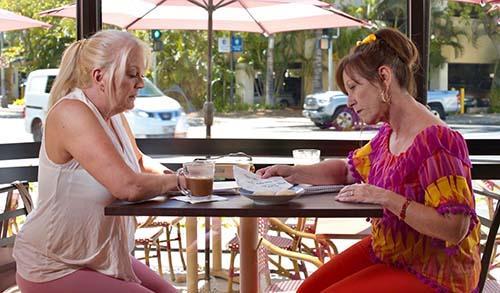 Three mature women searching for meaning in their lives, become undercover detectives despite having no prior investigative experience. The mastermind of their "missions" is Francesca Fortuna, an 85-year-old wealthy widow, philanthropist with a heart of gold. "The Golden Girls" meets "Charlie's Angels."
Although Triple Threat is a comedy, there is an underlying theme of ageism at its core, that many women, age 50+, feel excluded and devalued by society. When questioned why she would hire "mature" women who have no experience as detectives, Francesca summarizes, "Who better to go undercover than women who are nobody, who are cast aside by society, who are invisible?" The fact that 50+ year old women are blatantly missing from scripted online content even today, demonstrates they are clustered into a very underserved segment of our society. It's time mature women took their rightful place at the table of scripted online entertainment.
---
Previous Roy W. Dean Fall Grant Winners
2017 – Ryan Hetrick for Restoring Balance
2016 – Robyn Symon for Do No Harm
2015 – Sabine El Gemayel for Generation Zapped
2014 – Stephanie Seldin Howard for Not The Same: Families After War
2013 – Janice Engle for Raise Hell
2012 – Elizabeth Sher for Penny
2011 – Dulanie Ellis for Ground Operations
2010 – Donald Goldmacher for Heist

2009 – Maria Ramas, Michael Masucci & Kate Johnson for MIA, A Dancer's Odyssey

2008 – Paula Ely, Producer and Stuart Harmon for The Money Stone
2007 – Colorblind or Blinded by Color?
2006 – Christie and Dennis Davis for Women at War: Forgotten Veterans of Desert Storm
---
We thank our Community Partners for their continued support!