Roy W. Dean Grant Spring 2017 Finalists
Congratulations to the films selected to be Roy W. Dean Grant Spring 2017 Finalists.
Since 1992, From the Heart Productions has supported filmmakers with cash and substantial professional discounts from our film industry partners, averaging an estimated $30,000 per filmmaker. The Roy W. Dean grants program, with several annual deadlines, has grown into one of the most sought after competitions in the world.
The Roy W. Dean Grant funds unique films that make a contribution to society. It gives filmmakers with great stories told with passion the funding to get their projects started or completed.

2017 Spring Grant Finalists
American Justice on Trial: People v. Newton (Documentary)
Produced by Lise Pearlman | Directed by Andy Abrahams Wilson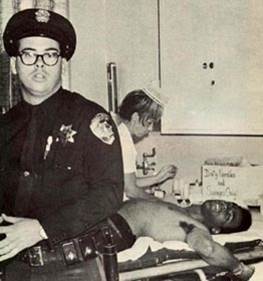 The sensational 1968 murder case that put American justice on trial, revolutionized the constitutional right to a "jury of one's peers" and reverberates yet today. We document the startling current relevance to hot-button racial-justice issues of a death penalty trial expected to cause national riots. Instead, with young Panther demonstrators putting an international spotlight on the first political "Movement trial", a pioneering black foreman led a ground-breaking diverse jury of mostly women and minorities to reach a surprising verdict that kept the peace and inspired reforms. We highlight two unsung establishment heroes (the foreman and prosecutor) and a then rare woman defense lawyer.
Belly of the Beast (Documentary)
Produced and Directed by Erika Cohn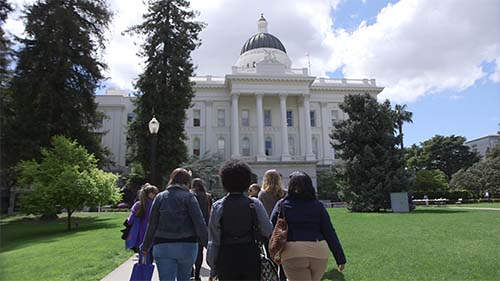 BELLY OF THE BEAST intimately chronicles the journey of women fighting reproductive injustice in their communities.
Bruce the Challenge (Feature)
Produced by Nik Catello | Directed by Mike Dahl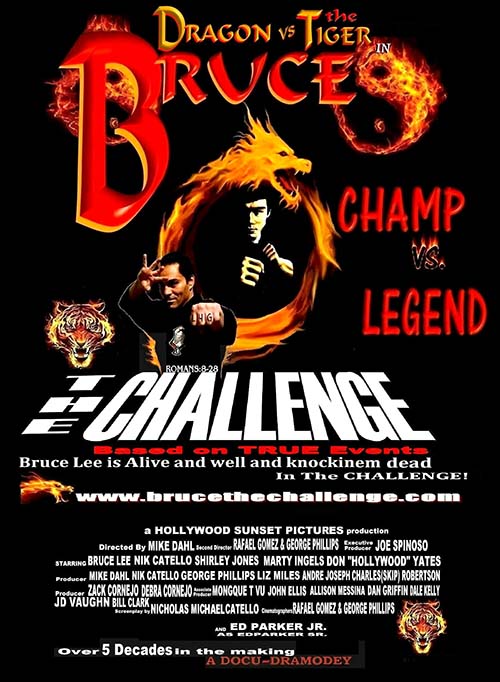 A Docu-Dramoedy, a martial arts fantasy
Using rarely seen footage of the real Bruce Lee a challenge is put forth to get Bruce Lee in the ring with one of the fiercest martial artist known to the world. His competitor, "The Knife" convinces his agent to follow Bruce around to get the first, and what we now know to be the last interview with him. The goal is to set the challenge in front of him. But things turn out much different than expected!
Flight of the Dodo (Short)
Produced by Shivani Srivastava | Directed by Taras Demian Groves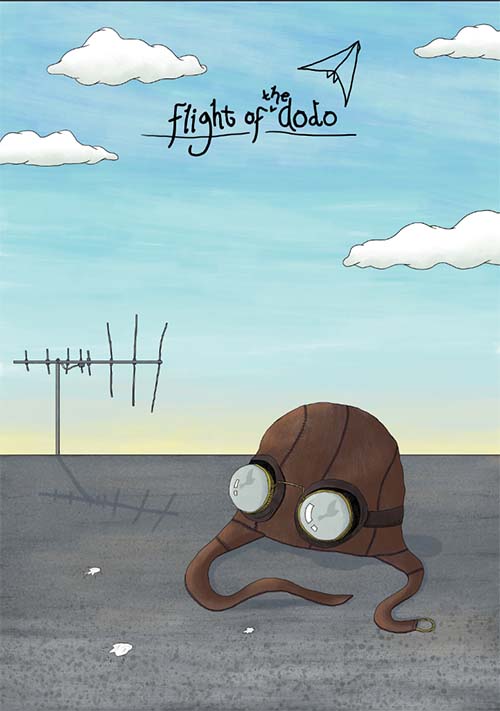 Flight of the Dodo is a short film, with a big heart, about a young boy who dreams of flying as he struggles to escape the confines of his difficult life.
Grace (Documentary)
Produced and Directed by Rachel Pikelny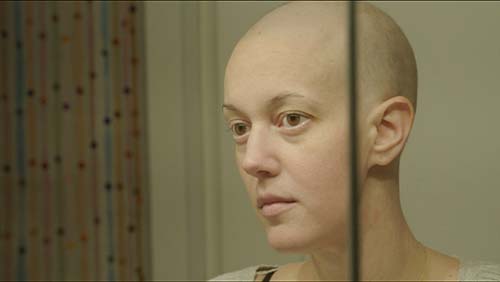 Grace, a short documentary, captures the journey of a 36-year-old suburban soccer mom and breast cancer survivor who decides to reclaim her body by covering her mastectomy scars with an elaborate tattoo. Directed by a recent breast cancer survivor and created by an all-female crew, Grace is a frank, honest, and often funny exploration of a seldom-discussed side of the survivor's experience—the battle that begins when everyone else thinks the war is already won.
Imagemakers (Documentary)
Directed by Uma Sanasaryan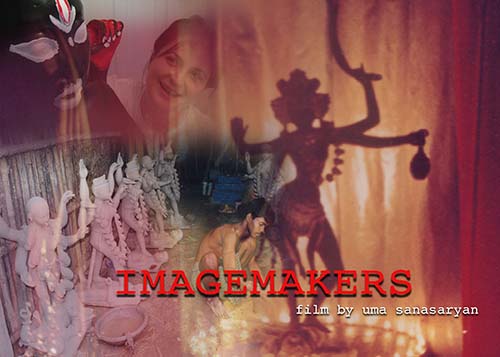 For the last ten years I've been fortunate enough to sculpt the image of the Hindu Goddess Kali for the annual fall festival at the Vedanta Society of Southern California in Hollywood. This annual sacred sculpting tradition has taken place uninterrupted for the last 70 years. In my film "Imagemakers" I tell the story behind this unique tradition and explore its deep and ancient roots in India.
L (Feature)
Produced by Max Landwirth | Directed by Almog Avidan Antonir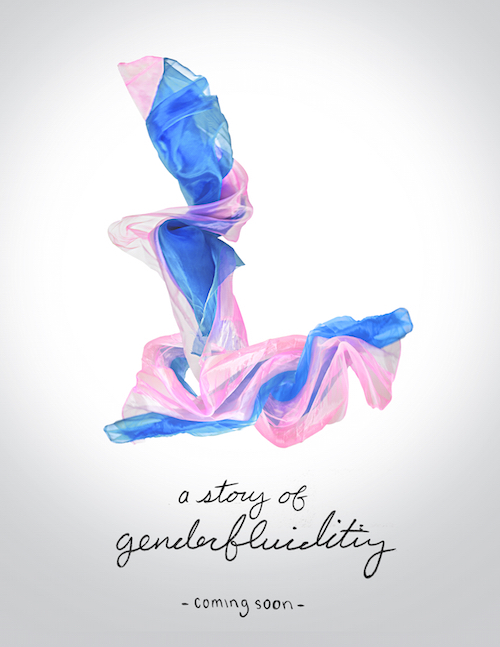 "L" is an upcoming feature film about Will, a video game obsessed marketing strategist in San Francisco, whose life gets turned rightside up after discovering that his new roommate is genderfluid.
This film is poised to be the first feature film about genderfluidity, as well as the first feature film to star a gender non-binary actor in a gender non-binary role.
"L" is being endorsed by 12 LGBTQ+ organizations such as PFLAG LA, Transgender Talent, Trans United with Family and Friends, JQ International, GendrFwd, and the Lesbian and Gay Advisory Board of the City of West Hollywood.
Louder Than Thunder (Documentary)
Produced and Directed by Karen Day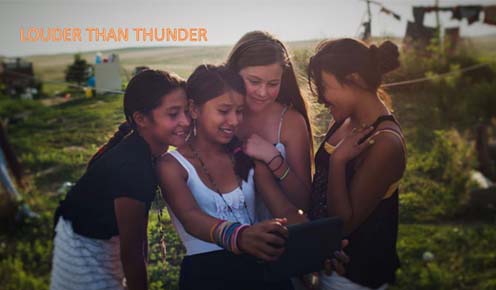 Tell me a fact, and I'll learn. Tell me the truth, and I'll believe. Tell me a story and I'll remember forever. In the last three years, more than 100 Lakota girls between the ages of 6-18 have attempted suicide on Pine Ridge Reservation. 47 have succeeded. Why? How can we stop these kids from killing themselves?
The truth is, we can't. They can. With our support.
LOUDER THAN THUNDER, the documentary, humanizes suicide statistics and dispels Native American stereotypes by putting cameras in the hands of three at-risk, Lakota girls as they navigate modern rez life and ancient Lakota culture at an untraditional math camp. Their stories lend insight and hope to this film's factual narrative.
Restoring Balance: Autism Recovery (Documentary)
Produced by Dr. Alisa Wolf | Directed by Ryan Hetrick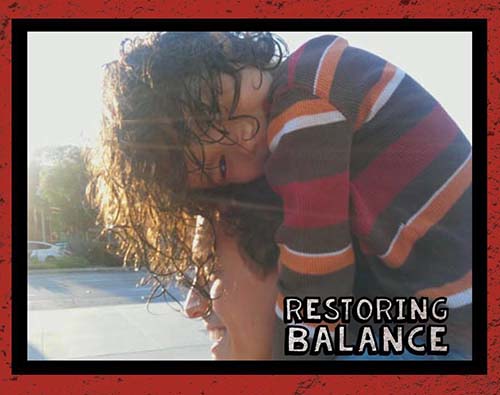 A journey of autism recovery told through the eyes of doctors, parents and children.
When diet and environment interventions are used, recovery from autism IS possible.
Restoring Balance: Autism Recovery is a documentary film that captures the success of families and practitioners who are drastically transforming the lives of children with autism by changing the food they eat and the environments they play, learn and live in. Through interviews with parents, children and practitioners audiences explore how biomedical and dietary interventions are dramatically changing how children interact and perform in school.
Rising Up to Climate Change: Storytelling with Saris (Documentary)
Produced by Monica Jahan Bose | Directed by Monica Jahan Bose and Leena Jayaswal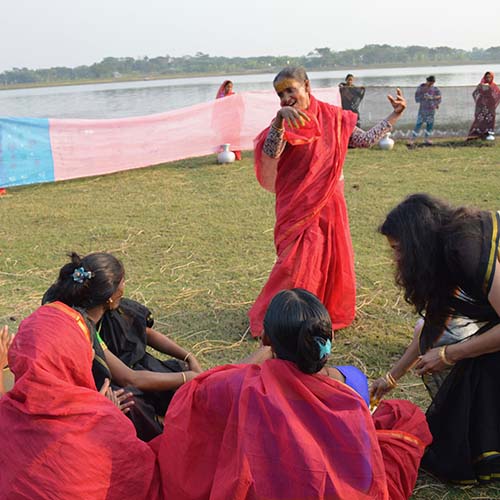 RISING UP TO CLIMATE CHANGE: STORYTELLING WITH SARIS follows the tireless efforts of the women of Katakhali, Bangladesh to adapt to climate change and rising sea levels in their pristine island village. Through hands-on work with shimmering saris in performance art and advocacy workshops, communities in the U.S., Bangladesh, and Europe are inspired to take action to fight against the devastation of our planet and the displacement of 30 million Bangladeshis.
Stoke (Feature)
Produced by Zoe Eisenberg | Directed by Zoe Eisenberg and Phillips Payson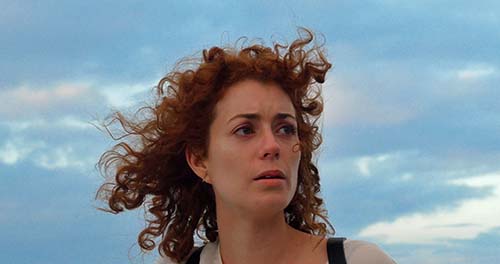 A grieving woman hires two unlikely tour guides to take her to visit an active volcano.
Stranger At Home (Documentary)
Produced by M.E. Dolan, Sheila Higgins, and Luis Remesar | Directed by Luis Remesar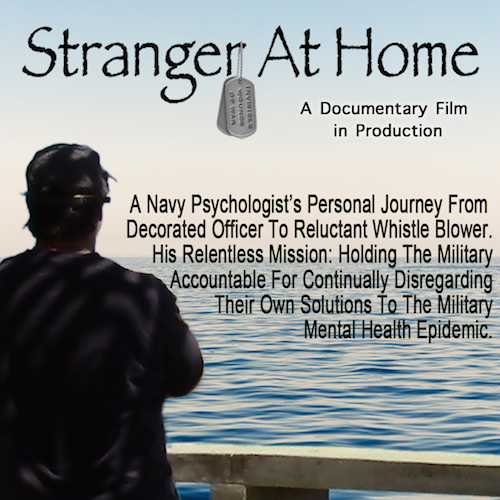 STRANGER AT HOME is a documentary film about a Navy Psychologist's mission to hold Military Medicine accountable for solutions to the mental health epidemic decimating our warrior class.
Why are we failing our bravest men and women who suffer needlessly? What is being done and what more can we do about it? Why have we let this preventable crisis happen?
STRANGER AT HOME explores these questions through a former Navy Psychologist's tumultuous, personal account of his transformation from decorated career Officer, to reluctant whistle blower, to veteran with a relentless mission: to have Military Medicine become our nation's leader in mental health reform.
Stunt Life (Documentary)
Produced and Directed by Brean Cunningham & Noah Lang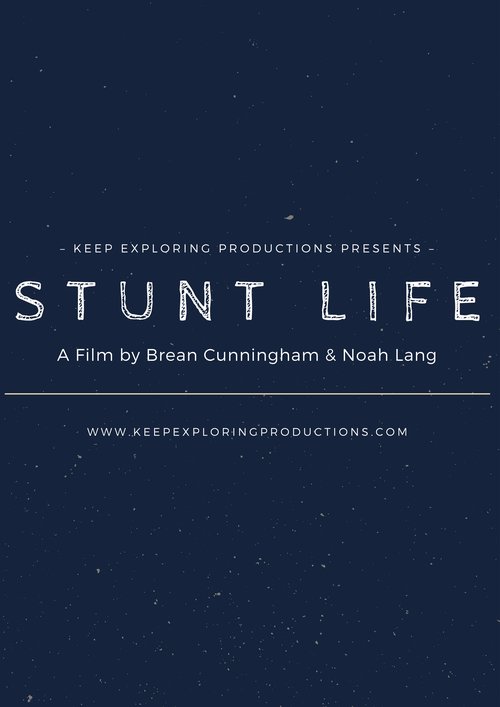 An uncompromising and visceral look behind the curtains of the stunt profession, an often misunderstood, marginalized, overlooked but inarguably crucial component of the modern entertainment industry. Through unprecedented behind the scenes access via industry experts such as 5150 Action, Mike Gunther, Carl Ciarfalio, Kevin Conley, Stephen Lang, and many more, we get a rare look into the livelihoods of these unheralded professionals who to this day, remain unrecognized by the Academy of Motion Picture Arts & Sciences despite putting their lives on the line for the craft.
The Creative High (Documentary)
Produced by Dianne Griffin | Directed by Adriana Marchione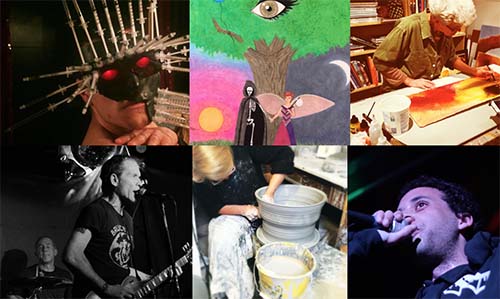 The Creative High is a documentary feature film showcasing everyday artists who candidly reveal their recovery from addiction and how their creativity walks a fine line between altered states and addictive behavior. The Creative High addresses the reality that the art process can be elusive, disorienting and often full of discouragement, which can be potentially harmful for people with addictions. Through interviews and art, the film illustrates the challenges artists face, and their ability to tap into a 'natural' high without substances. This is demonstrated through the body's movement in dance, the silent, reflective moments in the art studio and the intensity of the stage performers.
The Last Amendment (Documentary)
Produced by Martin Rather, Morgan Pehme and Jaecey Parham | Directed by Morgan Pehme
The Last Amendment is the remarkable true story of Gregory Watson, the modest Everyman who made history by single-handedly propelling the successful campaign to pass the 27th Amendment to the U.S. Constitution—-the only amendment to the nation's bedrock document in the last 45 years. But while Watson succeeded in accomplishing what so many Presidents and other powerful people have failed to do—-amend the Constitution—-America has not rewarded him for his exemplary civic virtue; on the contrary, it has forgotten him, leaving him marginally employed and on the brink of financial ruin.
The Real Thing (Short)
Produced by Jon Gestal and Brandon Kelley | Directed by Brandon Kelley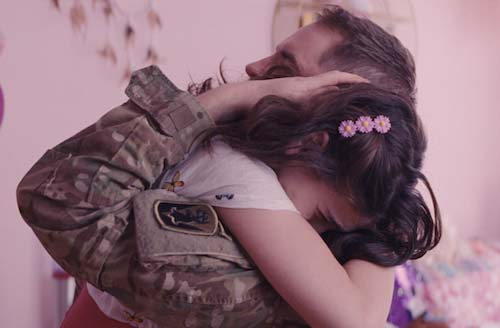 A Soldier returns home to surprise his recently-transitioned daughter.
A soldier returns home to surprise his daughter, Allie, who has transitioned from male to female while he was away. In his heart he has accepted her, but is afraid that he might accidentally say or do something to upset her. All through his house are pictures that remind him that life is different than when he left, but he finds solace in Allie's smiling face.
Meanwhile, Allie is facing the everyday tribulations of being trans in America. Her day at school is rife with obstacles from the school using her old name on a test to whether she's allowed to use the bathroom. Allie tries not to let it get to her.
The Roar of a Lion Cub (Documentary)
Produced by Martina Radwan, Amanda Spain and Jonathan Gray | Directed by Martina Radwan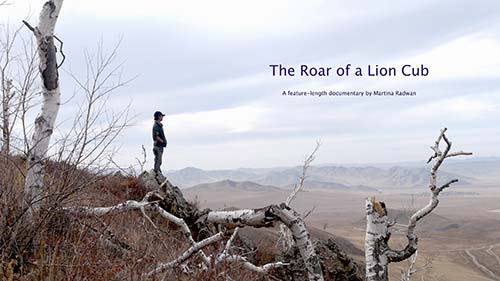 A filmmaker on assignment forms an exceptional, close bond with three Mongolian homeless teens. Determined to help, but unaware that Mongolia has no foster care system or children's rights bill, she takes on more then she has bargained for. When the teens rebel and resist change, she is forced to answer difficult questions about her own past, her motivation and her impact.
The feature-length Roar of a Lion Club is full of contrasts, highlighting the cultural divide. It is also a testament to second chances and that we can overcome boundaries, both personal as well as cultural ones, to find a family in the most unlikely places. It may be an unusual, imperfect one, but a family nevertheless.
What If (Short)
Produced by Caitlin Engel | Directed by Winnie Cheung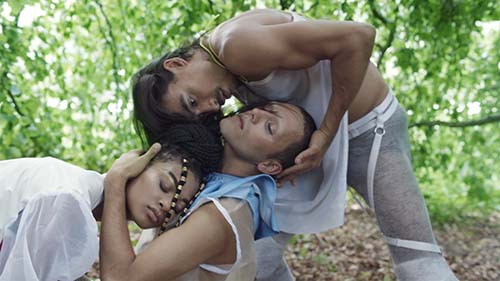 "WHAT IF" is a silent short dance film which reimagines the Christian myth of creation. After stumbling upon The Garden of Eden, The Fool discovers two fantastical creatures that identify as neither Man nor Woman.
When You Die (Documentary)
Produced by James Hoagland & Johanna Lunn | Directed by Johanna Lunn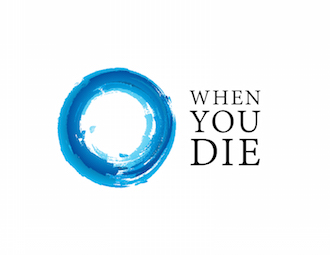 When You Die is a feature documentary that delivers a fact-fuelled conversation about mind, body, spirit, and death to people longing to live more fully.
It's harder to die today than ever before.
While we celebrate birth, we push death away. The cost to us is dear: lost time with loved ones, prolonged suffering at the hands of medical institutions designed to cure death rather than support the journey, and enormous funds spent on end-of-life care.
WYD fills the glaring gaps in our relationship to death. Accepting death as normal, creating space for a healthy grief process, and learning we have lots of options about how we die – make up the new frontier of our time.
Yellow is Forbidden (Documentary)
Produced and Directed by Pietra Brettkelly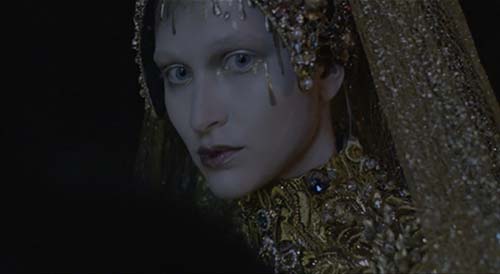 YELLOW IS FORBIDDEN is a modern day Cinderella story where the brave, diminutive and daring heroine's dream doesn't end at the ball. China's Guo Pei is chasing every designer's dream – to become part of the exclusive yet savage world of Haute Couture.
With extraordinary access YELLOW IS FORBIDDEN tackles contemporary global power dynamics, the positioning of gender issues in this minefield, and the opposition between art and commerce through the intimate story of Guo Pei creating a Paris fashion week collection like no other.
Yoshi: Wake Up With Me (Documentary)
Produced and Directed by Momo Lee Aoi
After learning about the death of his mentor on Facebook, Yoshi walks 8,800 miles to connect with her family and friends. But along his journey, Yoshi discovers the courage to look inward and rectify his own past.
---
Roy W. Dean Spring Previous Grant Winners
2016 – Malina Fagan and Lynn Pelletier for The Coverup
2015 – Karen Day for Girl From God's Country
2014 – Jen Senko for The Brainwashing of My Dad
2013 – Helen Hall for Pictures of Infinity
2012 – Suzanne Mitchell for Running Wild
2011 – Beth Harrington for The Winding Stream
2010 – Cathryne Czubek for A Girl & A Gun
2009 – Chad A. Stevens for Coal War
2008 – Melissa Montero for Our Women Our Struggle
2007 – Shawn Batey for The Changing Face of Harlem
2006 – Alice Hurwitz & Jeff Morgan for Lilly & Leander, A Legacy of Violence
2005 – Eric Gottlieb for Wakefield Convicted, Sentenced to Die
2004 – Muriel Stockdale for NYC Spirit
2003 – Rebecca Dreyfus for Stolen
---
We thank our Community Partners for their continued support!