Roy W. Dean Grant Fall 2017 Finalists
Congratulations to the films selected to be Roy W. Dean Grant Fall 2017 Finalists.
Since 1992, From the Heart Productions has supported filmmakers with cash and substantial professional discounts from our film industry partners, averaging an estimated $30,000 per filmmaker. The Roy W. Dean grants program, with several annual deadlines, has grown into one of the most sought after competitions in the world.
The Roy W. Dean Grant funds unique films that make a contribution to society. It gives filmmakers with great stories told with passion the funding to get their projects started or completed.

2017 Fall Grant Finalists
2 Cokes And A Veal Piccata: The Paul Nelson Story (Documentary)
Produced by Paula Farmer | Directed by Mike Goldberg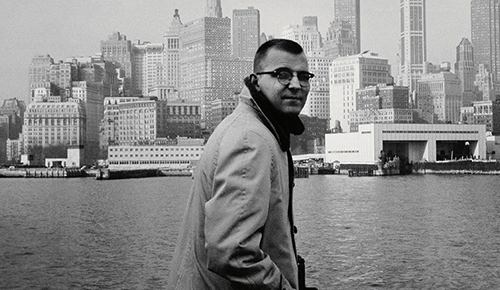 The most influential rock journalist you've never heard of.

Paul Nelson, pioneered rock journalism in the 60s and 70s as a writer for Rolling Stone and The Village Voice mentoring every major rock critic and influencing the careers of Bob Dylan, Willie Nelson, The NY Dolls, David Bowie and Rod Stewart. At the height of his career, Paul abruptly left to work as a clerk in a Manhattan video store.

Paul changed the way music was written about and listened to. Towards the end of his life, Paul became reclusive, falling into poverty and mental decline, dying alone in his apartment. This is an investigative exploration and a psychological profile about what happened to Paul Nelson.
Animated Passion (Documentary)
Produced by Lucia Darino | Directed by Eduardo Darino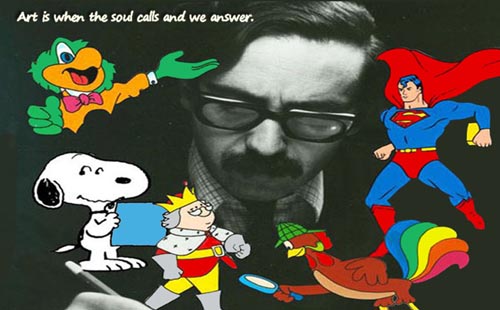 Animated Passion presents cartoonist and animator Eduardo Darino's struggle for recognition in the US and in the world as he explores classic and digital animation in a career spanning almost 60 years. It is a tale of passion for his art, inspiration and exploration, a story of overcoming obstacles and discrimination, of adapting to change and standing the test of time.
Besieged City (Short)
Produced by Chungwei Huang, William Dejessa, and Valerie Jane Bailey | Directed by Mengchen Niu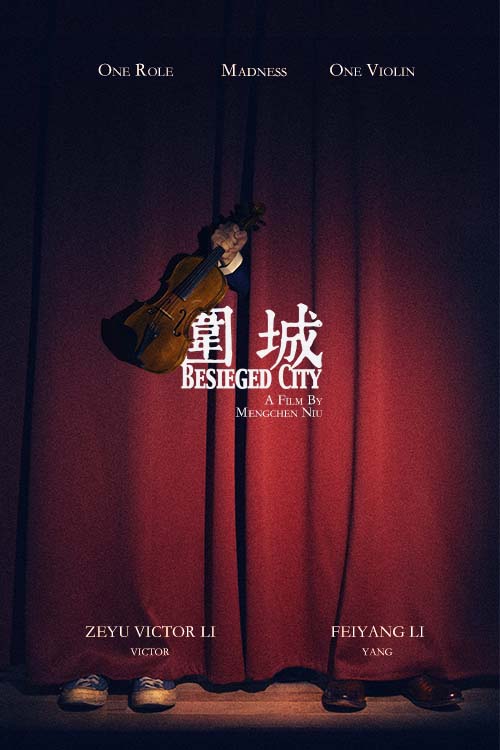 A jealous actor begins to sabotage his musically gifted brother after he realizes they are auditioning for the same violinist role, leaving their bond in the balance.
Breaking the Bee (Documentary)
Produced by Chris Weller | Directed by Sam Rega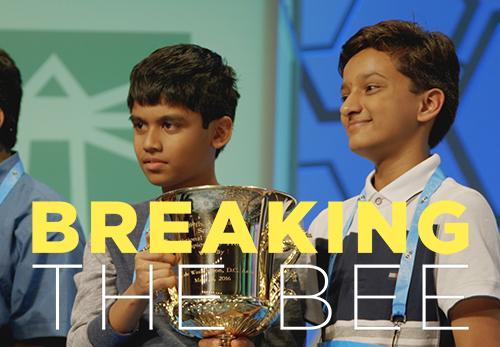 An inside-look at the two-decade dynasty of Indian-American students winning the Scripps National Spelling Bee. "Breaking the Bee" follows several second-generation Indian-American children over the course of a year, or "bee season," as they train to become a national spelling bee champion. Some are in their final year of eligibility while others are just beginning their careers. With expert commentary from Dr. Sanjay Gupta, Fareed Zakaria, comedian Hari Kondabolu, ESPN's Kevin Negandhi and past winners, the film also offers an analysis into what drives this trend, while exploring the ups and downs of chasing a dream and pondering just how long this incredible trend can last.
Daydreams (Feature)
Produced and Directed by Flavia Casà
United in a house for the summer, three generations of women – the matriarch reliving the dreams of your youth, the middle one on the brink of a breakup, and the youngest one challenged by her newfound femininity – all seek to escape in the arms of the same man.
Light on the Sea (Documentary)
Produced and Directed by Marie-Helene Carleton and Micah Garen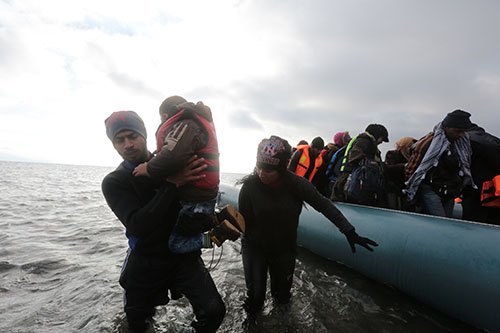 Light on the Sea is the story of two volunteers on the island of Lesvos – Neda, a Syrian-American from Detroit, and Rafat, a Syrian refugee – who are working to help refugees making the dangerous crossing from Turkey to Greece. Through their work, we encounter refugees and migrants from all over the Middle East as well as Africa, risking everything to find safety and build a new life. Their story evolves from the dangers of the crossing to the perils and obstacles the refugees face once Europe effectively closed its borders in March 2016.
Mdaif'IN (Documentary)
Produced and Directed by Nada Zraidi and Aouatef khelloqi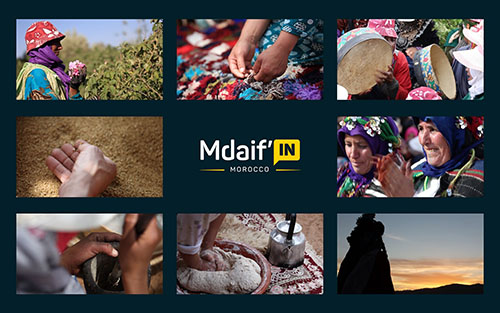 Mdaif'IN is a short documentary series based on the resilient and dedication of women in rural areas of Morocco.
Queer Tango Goes to Russia (Documentary)
Produced and Directed by Aleksandr Vinogradov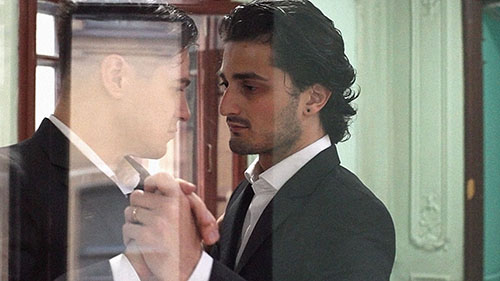 Logline: The story of Queer Tango dancers fighting for tolerance and acceptance of LGBTQ people in Russia.

Description: The most outstanding queer tango dancers from around the world are traveling to the Queer Tango festival in St.Petersburg. A journey they choose to make despite the harsh anti-LGBTQ policies of contemporary Russia, which prove to be a real challenge for both the dancers and the Russian festival managers. Is the art of queer tango at all possible in today's Russia?
Real Immunity (Documentary)
Produced and Directed by Cilla Whatcott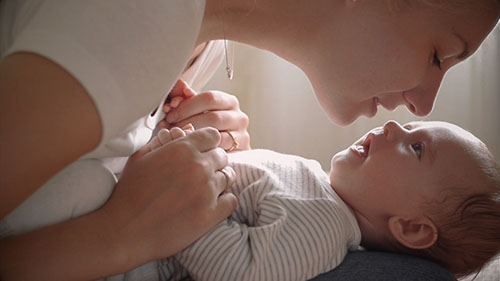 Real Immunity
Logline: The answer to real immunity lies within

Real immunity does not come through a pill or a needle. Searching outside of one's self for sustainable health is not effective. The new paradigm is authentic and honors innate intelligence. This feature documentary focuses upon dispelling the fear surrounding disease, encouraging viewers to trust their intuition, and empowering viewers with valuable natural resources including something called "homeoprophylaxis," a 200-year-old method of safe disease prevention.
REFUGE (Documentary)
Produced and Directed by Sue Arbuthnot and Richard Wilhelm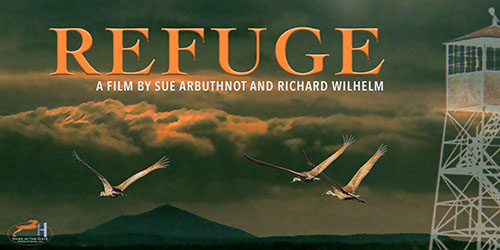 "Refuge" explores long-smoldering disputes over land and identity igniting the 2016 armed occupation of Oregon's Malheur National Wildlife Refuge, thrusting a community into the crossfire. Occupation leaders, ranchers and townspeople, Burns Paiute Tribal members, and scholars feature in an exploration of how the Western Myth both harms and serves us. In a landscape where polarization eclipses dialogue, "Refuge" seeks community resilience and a cinematic new way West.
Restoring Balance: Autism Recovery (Documentary)
Produced by Dr. Alisa Wolf | Directed by Ryan Hetrick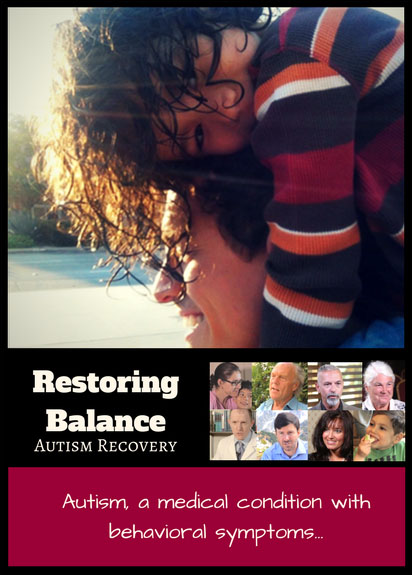 In the US by the year 2025 1 out of every 2 children will be autistic! A scary thought, but a relieving one is knowing that we are in control of this. 1000's of families have recovered their children from the symptoms known as autism, loosing their diagnosis and thriving in all the areas they weren't supposed to. The cornerstone of these miraculous recoveries is of course one of the most ancient…our food. The film shows how the doctors and families accomplished these amazing feats, including interviews, before and after videos of the children, and even cooking in the kitchen. This film will use outreach to connect families from around the world with the common bond of recovering our kids.
Stoke (Feature)
Produced by Zoe Eisenberg | Directed by Phillips Payson and Zoe Eisenberg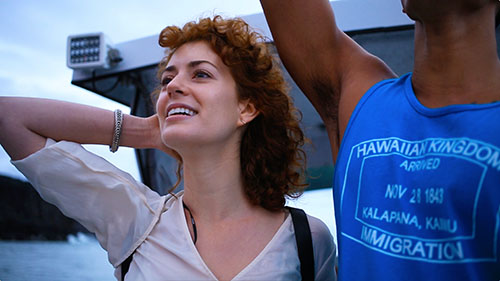 Stoke is the story of a grieving woman called to visit an active volcano after the sudden death of her fiance. Upon arrival on Hawaii island, she hires two wannabe tour guides to take her to the flow, but their journey doesn't go as planned. The film explores the difficulties of letting go and embracing change, and is made unique by an unlikely backdrop: a fiery volcano pouring hot lava into the pacific.
The Future of Food (Documentary)
Produced and Directed by William Mann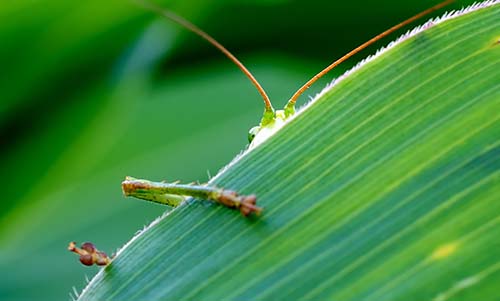 Here we tell the story of mans' plight to feed itself. "Currently global populations are rising at the rate of 70 million per year" The question of how to feed these people is in debate.

Food affects many issues that relate to all of us. For example, the environment, peoples livelihoods, concerns about our health and the wildlife species that occupy the planet with us.

Could food be viewed as a vital human need and resource of nature, to provide food security for future generations and protect the welfare of our planet?

We take you on an journey of yesterday, today and tomorrow to get to the heart of the matter and to inspire the next generation.
The Passion Project (Documentary)
Produced by Tracey Smith
Filmmaker, Tracey Smith, sets out to make a documentary about a high-profile animal hospice in upstate NY with over 400 abused and neglected animals. But when investigations lead to its unexpected collapse, Tracey confronts her own childhood abuse which unearths a secret history of multi-generational sexual abuse in her seemingly idyllic family.
Uninsurable (Web/TV Series)
Produced by Anya Solotaire | Directed by Clare Austen-Smith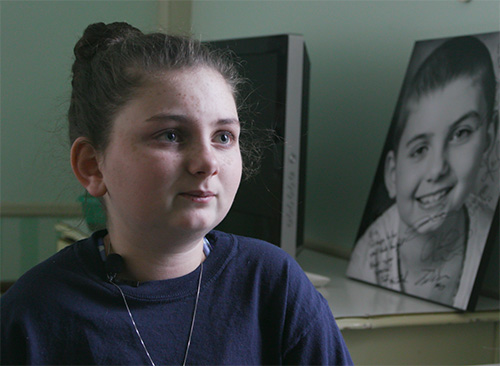 Uninsurable is a short documentary series that examines the healthcare struggles of everyday Americans. Through intimate portraits of individuals trying to get the care they need to survive, Uninsurable shows the true cost of the healthcare system in our country.
Waldo On Weed (Documentary)
Produced by Lee Leshen | Directed by Tommy Avallone
A six-month old boy is diagnosed with Cancer in his eyes, and uses Cannabis to get through his treatment. The film looks at how Waldo's parents got their son healthy, the legal risks they had to take, and how to better spread the message that this "drug" can help take away the pain and suffering for people going through Chemotherapy, even as young as six months. The overall message of the film: Family First.
YOUNG VOICES NEW DREAMS (Documentary)
Produced by Menen Hailu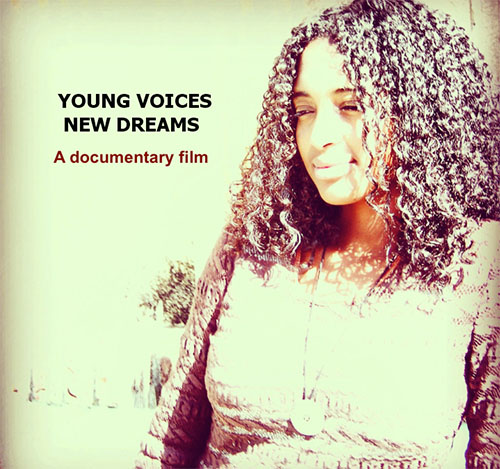 Young Voices New Dreams depicts the stories and aspirations of street children and women affected by HIV/AIDS from Ethiopia. The youth and women describe their circumstances and express their ideas for solutions. The film touches on the linked themes of poverty, health and HIV/AIDS, street life, basic needs, education, dreams, child labor, migration, friendship, family and hope. It seeks to empower them by creating a vehicle to express themselves and conveying their stories to an international audience. It also seeks to find new ways of improving their conditions by taking into account the solutions they propose for themselves as a new perspective and as agents of change for themselves.
---
Previous Roy W. Dean Fall Grant Winners
2016 – Robyn Symon for Do No Harm
2015 – Sabine El Gemayel for Generation Zapped
2014 – Stephanie Seldin Howard for Not The Same: Families After War
2013 – Janice Engle for Raise Hell
2012 – Elizabeth Sher for Penny
2011 – Dulanie Ellis for Ground Operations
2010 – Donald Goldmacher for Heist

2009 – Maria Ramas, Michael Masucci & Kate Johnson for MIA, A Dancer's Odyssey

2008 – Paula Ely, Producer and Stuart Harmon for The Money Stone
2007 – Colorblind or Blinded by Color?
2006 – Christie and Dennis Davis for Women at War: Forgotten Veterans of Desert Storm
---
We thank our Community Partners for their continued support!