December 28th, 2014
no images were found
December 12th, 2014
Roy W. Dean 2015 Spring Grants are now being accepted!  Deadline: April 30th

Spring Grant Finalists
SPRING GRANT 2014 winner!
The Brainwashing of My Dad
JEN SENKO, DIRECTOR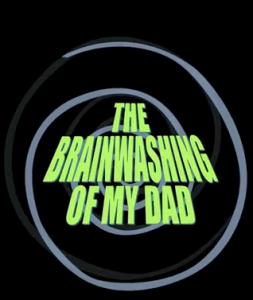 As filmmaker, Jen Senko, tries to understand the transformation of her father from a non political, life-long Democrat to an angry, Right-Wing fanatic, she uncovers the forces behind the media that changed him completely: a plan by Roger Ailes under Nixon for a media takeover by the GOP, The Powell Memo urging business leaders to influence institutions of public opinion, especially the universities, the media and the courts, and under Reagan, the dismantling of the Fairness Doctrine. As her journey continues, we discover that her father is part of a much broader demographic, and that the story is one that affects us all. Through interviews with media luminaries, cognitive linguists, grassroots activist groups such as:  such as Noam Chomsky, Steve Rendall, Jeff Cohen, Eric Boehlert, George Lakoff, STOP RUSH, HearYourselfThink and others, "Brainwashing" unravels the plan to shift the country to the Right over the last 30 years, largely through media manipulation. The result has lead to fewer voices, less diversity of opinion, massive intentional misinformation and greater division of our country. This documentary will shine a light on how it happened (and is still happening) and lead to questions about who owns the airwaves, what rights we have as listeners/watchers and what responsibility does our government have to keep the airwaves truly fair, accurate and accountable to the truth.
www.thebrainwashingofmydad.com
2014 Top 5
Roy W. Dean Spring Film Grant Finalists
November 16th, 2014
From The Heart Productions announced the finalists for the its final Roy W. Dean Film Grant of 2014.  22 films will compete for $30k in film production services, cash, and production assistance that the grant offers.
The Roy W. Dean Grant funds films that are unique and make a contribution to society.   Films submitted are in various stages of production that range from just a proposal to those needing help to complete post-production.  All have provocative, affecting stories that without the grant's help may never be told.
The grant consists of $2,500 in cash contributed by From The Heart Productions as well as free and discounted services and film products from heartfelt donors.  These donations include a film score, animation, legal fees, photography and more that will aid the winner in getting their film finished.  A complete list of donors can be found at http://fromtheheartproductions.com/donors/
Finalists for the 2014 Roy W. Dean Film Grant include short films, documentaries, and features.   They cover a wide range of subjects and tone.   Out of these 22 projects, a top group of 5 will be selected by From The Heart.  These 5 will be sent to the final judges.  The winner will be announced in December.  A complete list of finalists, their projects, as well as contact information can be found at http://fromtheheartproductions.com/finalist-fall-grant/
"We've got short films that make you laugh and documentaries that will make you think and break your heart" said Carole Dean, President of From The Heart Productions which oversees the grant. "The exceptional quality of the work and variety makes the judges task all that more difficult."
Jury Prize
For some finalists, this is their second or third attempt to win the Grant.  Those that have applied 3 times have the opportunity to be considered for the Jury Prize.  The Jury Prize is a $500 cash prize awarded for courageous filmmaking by filmmakers with great heart who, through their devotion and dedication, are staying the course creating a unique film that contributes to society.
Britt Penrod Audience Award
All finalists are also eligible to compete for the Britt Penrod Audience Award.  Finalists for each grant can post trailers or clips from their films on the Britt Penrod Audience Award Facebook Contest Page to compete for a $250 prize.  Anyone can vote on the films posted.  The contest runs from November 10th to November 30th.
Special Mention
So impressive was the quality of work and the passion for so many of the projects over the years, that a new "Special Mention" category was created in 2014.  It honors exceptional work that may not be quite ready for the finals…but not by much.   A list of those projects receiving special mention can be viewed at http://fromtheheartproductions.com/roy-w-dean-grant-special-mention/
November 11th, 2014
By Carole Dean
Your vision will become clear only when you can look into your own heart… Who looks outside, dreams; who looks inside, awakes.
Carl Jung
Reading film proposals for indie features, documentaries, and short films is a passion of mine.  That's a good thing since I read over five hundred proposals and view over a thousand trailers a year for my Roy W. Dean Film Grants.  Filmmakers frequently ask me how they can improve their applications.
Film Grantors or investors are usually under a deadline to read and make a decision on something that should never be judged: your art. Your potential funder is probably reviewing hundreds of proposals, one right after the other, so you need to find a way to make your proposal unique.
The Right Introduction
The introduction or synopsis is the most critical element in the proposal.   It is the first thing I read when I pick up a new film proposal.  It tells me how compelling the project is and reveals how passionate the filmmaker is about it.
It should tell me a visual story of the film.  Sponsors use the synopsis during the selection process as a way of categorizing and separating one type of film from another. If your synopsis is dynamic and is strategically placed on your application, it will remain active in the sponsor's mind.
This is where your sticky story works for you.  It's important to have a concise overview of the film that gives us that visual description and tells a story with emotion, surprise, concrete information, credibility, etc.  I can pitch you films that entered my grants over 10 years ago because I can remember a sticky story.
Let a Picture Help Tell Your Story
This is a visual industry, yet only 10% of the applications I receive include pictures.  That always amazes me.  Since the person reading your proposal is probably very visual, consider dropping a few pictures or graphics into your proposal.
Or, how about submitting a picture of yourself with your application? Include a photograph taken during your last film shoot –something that shows you in action, behind the camera or giving direction. Even if it's just your student ID, put that shining smile on the page and let us see who you are! Passion, perseverance, and personalization are what you need to win grants, so don't be afraid to put your heart on your sleeve to win that grant!
Have You Been There Before?
How many grants have you entered?  Tell us about them so we can see how determined you are to make this film. Do you really want this grant?  Are you willing to dedicate the next three years of your life to produce this film?
Make it Personal
Find a way to communicate your dedication in your proposal.  Include a personal film statement. Tell us what is driving you to make this specific film.  That tells us you are in for the long haul.  No matter if things get tough, this film is so important that you will not give up.  I must feel that in your words.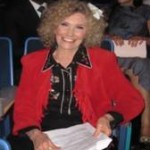 Founder of the Roy W. Dean Film Grant and author of "The Art of Film Funding: 2nd Edition", Carole Dean has guided filmmakers to get their projects funded and completed for over 23 years.  A new session of her Intentional Filmmaking Class, which teaches filmmakers how to get funding, starts  February 2015
October 16th, 2014
By a margin of just 31 votes out of more than 1,200 votes cast, director Ping-Wen Wang's short film "Christmas Dance" has won the 2nd Britt Penrod Audience Award for 2014.   7 indie film finalists for the Roy W. Dean Film Grant for Summer competed for the award with voting taking place on Facebook from Sept 12th to Oct 12th.  The winner's prize of $250 will help her complete production of her project.
Christmas Dance- Promotion Animation from Ping-Wen Wang on Vimeo.
The Britt Penrod Audience Award is open to finalists for the Roy W. Dean Grant.  Seven out of the 22 finalists for the Summer Grant competed by posting trailers for their films on Britt Penrod Audience Award App on the Roy W. Dean Grant Facebook page.  Registered users of Facebook including film fans and followers of the artist and grant can then view and vote on their favorite.
"It feels great," Ping-Wen said upon learning she had won, "and the award is truly for my Taiwanese and LMU family and friends. With their support we are able to continue and building upon our dream."
What does she plan on doing with her prize money?
"This is the first money we've raised for the film. We plan on pooling it with the rest of the funds we raise to help pay our crew who will, for the most part, be working for credit and meals."
Projects that were up for the award included short films, documentaries, and features. As with all submissions to the grant, the projects are all works in various states of production.  They all adhere to the goal of the grant which is to fund unique films that make a contribution to society.
"It is a great opportunity for the talented artists applying for the grant to have their works in progress exposed to a wide audience", commented Carole Dean president of From The Heart Productions which oversees the Roy W. Dean Grant.  "These are important projects that need to be seen and supported."
About Christmas Dance
Christmas Dance is a 15-minute short fiction film about a lonely old woman suffering from Alzheimer's who enters a dream world and meets her long lost family and friends on Christmas Eve. She must relive her most important memories with her daughter and let go of all her regrets before she forgets everything. The 15-min short film, currently in pre-production, is a PingWen's graduate thesis project for Loyola Marymount University.
Christmas Dance is a personal journey inside an Alzheimer's patient's mind. Because the disease causes her to no longer remember who she is, her mind fights tirelessly to hold on to her memories. She enters a dream world where she can be herself and share one final dance with her daughter.
By telling a touching story between a mother and daughter, Wang attempts to draw public attention to the disease as well as comfort and honor Alzheimer's patients and their families. While most films about Alzheimer's tend to show the sadness and the cruel nature of the disease, Wang wants to bring hope to those involved. As Ella Chen, granddaughter to an Alzheimer's patient, states in The Long Goodbye, "I don't know how much my grandmother can remember, but I think they're all the happiest memories".
Now, crowdfunding on indiegogo, you can check out the campaign for the film and contribute at  https://www.indiegogo.com/projects/christmas-dance
You can also learn more about the film on their Facebook page at  https://www.facebook.com/christmasdancefilm or on the film's website at  http://christmasdancefilm.com/
About Director Ping-Wen Wang
A female director hailing from Taiwan, Ping-Wen Wang is dedicated to telling LGBT and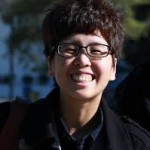 women's stories through the power of cinema.  Wang's first short "The Clown" won the Jury Award in the International Student Film Festival Hollywood, was nominated at Film Outside the Frame (FOF), and screened on Public TV in Taiwan. Her latest work "Between Us" is an official selection of the Palm Springs International ShortFest, Boston LGBT Film Festival, Barcelona International Gay&Lesbian Film Festival, Hong Kong International Gay&Lesbian Film Festival, Taiwan International Queer Film Festival and won the Special Prize of Excellence at the Screwdriver International Short Film Contest in Taiwan.
About the Britt Penrod Audience Award
Founded this year, the Britt Penrod Audience Award is a $250 prize awarded to a finalist of the Roy W. Dean Grant with the best trailer.  It is only open to finalists for the Roy W. Dean Grant.   Results of the award have no bearing on the grant, but give the contestants an opportunity to increase awareness of their project.
The award's namesake, Britt Penrod, has been a good friend and longtime supporter of the Roy W. Dean Grant.  When Britt made a very generous, sizable personal donation to Grant, it was put it to use in the creation of the award.
About the Roy W. Dean Grant
Now in its 23rd year, the Roy W. Dean Grant is awarded 3 times each year to films that are unique and make a contribution to society that, without its help, might otherwise never get made.  Films submitted to the grant can be short films, documentaries or features from early stages of pre-production to those needing help in post.
The grant has given out over $2 million in a combination of cash, goods, and production service discounts from industry donors to date.  It has been integral in making sure that talented artists with great stories get their films produced.  Recent past winners of the grant that have been completed include the award winning "Heist: Who Stole the American Dream" and "The Winding Stream: An Oral History of the Carter and Cash Family" which is now showing in film festivals around North America.
About From The Heart Productions
From The Heart Productions, which oversees the Roy W. Dean Grant and the Britt Penrod Award, is a 501(c)3 non-profit dedicated to helping filmmakers get their projects made.  Besides providing funding through the grant, they are also a fiscal sponsor which allows donations made to films they sponsor to be tax deductible.  From The Heart has raised over $1.3 million for crowdfunding films as a partner with Indiegogo.  President Carole Dean is the best-selling author of "The Art of Film Funding" which is now in its second edition.
October 16th, 2014
By Carole Dean
The Bible says "love thy neighbor as thyself."  I believe that this means you need to love yourself more than anyone.   This self-love allows you to love others.  Operating from self-love allows you to move to any situation with confidence.  That includes talking to a room full of investors.
Filmmakers are often hardest on themselves.  I want you to think of all the talents you have.  Most people would literally give their right arm to be able to act or produce or direct and you probably can do all three of these incredible feats.
Loving yourself and exuding confidence is key to funding your film.  When you walk into a room people should feel your presence.  They should know from your actions that you are confident and in-charge.  That's what investors and donors want.  They give the money to you, not the film.
So, who are you?  Are you confident?  How do you talk?  Are you saying, "Well, we hope to…." or "What we want to do is…." If so. you just lost the money person.    They need to hear exactly what your plans are and how you will achieve them in a confident manner.  If you're not sure, how can they be about giving you money?
Most wealthy people belong to a group that operates their lives around mission, visions, and values.  They have carefully created their one sentence life mission statement.  They have a vision of what they want to achieve with deadlines they often hit.  Their values are clearly defined and they live by them.  They are self-starters and high achievers. They have detailed to-do lists to work from daily.  They are looking for people who are like-minded, who have a mission and clearly defined goals.
I want you to show how much you love yourself through your self- confidence.  Be like a conductor on a train from one of those great 1940's movies.  Your train is on a track at Grand Central with a clear destination.  You have to get others on board.  This is much easier when you operate with self-love and the confidence that your film is fully funded.
Money loves confident people.  Confident people have a high regard for themselves, they love themselves and this love is a major asset.
September 28th, 2014
by Carole Dean
The Divine Record: Within the Divine Record of every individual there is registered all constructive experience.  Therefore when a necessity requires it and the wisdom is there to be used, naturally that is the first place to draw from.  For instance if you had a book giving certain formulas of activity, you would not go to another individual who had the same kind of book, but you would look into your own book and save the time and energy.  If mankind had not forgotten the Wisdom and Force stored within their consciousness, they would much more readily call upon that which is already at hand.
Ascended Master Instructions by St. Germaine Volume 4 (Page 33)
The answers to our specific questions on our personal needs are waiting for each of us.  We have only to go inside to find it.  I have been successful in getting answers for many problems because I know that the universal knowledge I need is available.
It's also a great way for filmmakers to solve the myriad production, artistic, and financial decisions they need to make every day.
All you need to do is ask.
For me, this means that I take the issue with at least two solutions and go to a quiet place. It could be a major decision or just a small decision that I need help with.  The secret is to know that you can get the information you need by asking.
Like all practices, it works better if you put yourself into a relaxed state.  That may be hard to do on a film set so find a quiet place off somewhere.  First I do some regulated breaths to clear myself.  I inhale to the count of 8, hold my breath for the count of 8, release my breath for the count of 8 and begin again.  After three rounds I can feel my body relax.   You have much greater access when you still the mind and relax the body.
Now focus on the issue you need to resolve.
State the issue as you see it.  Maybe you can't decide on an ending for your script or you've got an investor offering money, but with lots of strings attached.  Now, state two possible solutions. Then leave it.
Give the universe time to analyze it.  Stay relaxed for a while then go back to your work.  The answer will come.  Most of the time it will be a third way to solve the problem or handle the situation and it will be much better than what you had offered.
Sometimes it comes when you are doing the dishes or walking the dog.  It just comes into your consciousness and you know that's the answer.  You feel excited when you get it and you feel joy in the knowledge that you have this power inside you.  It is your own force that can seek out answers.
Once you have your answer you will feel empowered.  Yes, you now realize that you have an abundance of wisdom inside of you.  You feel humble knowing that all your questions can be answered.  You will find great confidence through the act of going inside for knowledge.
Always know that you are more than your physical body.
You are spirit.  As such you have much information stored inside you.  You have complete access to information that can serve you well.  Simply go inside for the answers because you do have wisdom and force stored in your consciousness.
September 23rd, 2014
After filmmaker Nick Aquilino failed for a 3rd time to win the Roy W. Dean Film Grant with his documentary, he presented From The Heart Productions President Carole Dean with a question that intrigued and touched her.
It also gave birth to a new $500 film award for independent filmmakers.
Nick's submission was on the history of the AIDS crisis in northern California.   His work was superior.  But, due to the many other exceptional works that applied, he did not make finals list.
When this news was relayed to him, he wondered what would happen to his project and others like his that hunger for recognition.   He had been working on this very important project for years.  But, it was increasingly difficult to him to keep going without some support, both personal and financial.
He asked Carole if she could come up with perhaps a new micro-grant.  It would be for filmmakers who for years have been working on unique films that contribute to society whose projects have gone unrecognized, but should be.  Winning just one grant, one award, he told Carole, "would get the other organizations to take note" of his project and others like it.
It is what has made the Roy W. Dean Grant so essential to filmmakers.  The grant funds significant films that are in the process of being created.  Winning the grant bestows on a filmmaker proof of concept of their project and honors their talent.  This moves their films to the top of other grant consideration and funder lists.
So, the Roy W. Dean Grant Jury Award has been created.   With it comes a $500 prize.  Nick Aquilino is the inaugural recipient.
"I know it take tenacity and unrelenting faith to keep applying for grants" said Carole Dean. "Especially when you are turned down and told you did not win.  We want to honor independent filmmakers who keep going against all opposition, who have undying faith in themselves and their films."
The Roy W. Dean Grant Jury Award will be given to an applicant of the grant who has been working on their project for 3 years or more, shows exceptional work which adheres to the grant's mission, and who has yet to win a grant.
Another Jury Award will also be given out in this year's Roy W. Dean Fall Grant.  Deadline for applying to the grant is September 30th.   Filmmakers can enter using the Roy W. Dean Grant online application form.   Entry into the grant enters you in to competition for the Jury Award provided requirements for the award are met.  One winner will be chosen from every subsequent grant.
For more information on the Roy W. Dean Grant Jury Prize, please go to Jury Prize Information Page
September 17th, 2014
by Elizabeth England
What's a PMD?  Something every indie film budget needs, a Producer of Marketing and Distribution.  Carole Dean's interview with Jon Reiss was astounding in its torrent of knowledge and ideas, giving us a glimpse of the raw curiosity that drives Jon's filmmaking.  Daily Variety named him as a 'digital director to watch.' (Jon in Wikipedia.)
Check out his imdb.com!–fascinating films and subjects–Robotic Mayhem from Survival Research Laboratories; Bomb It featuring rave influencers Crystal Method and Moby; and Bomb It 2 exploring global graffiti leaders. His current project is producer and PMD (a dual role he doesn't recommend) for a breast cancer awareness doc following the treatment choices, decision-making and post-treatment stories of several women.
This interview is so chockfull of smart info and brilliant ideas—I'll share a few of the nuggets.  (Listen to the interview for so much more!)
Nugget 1 –  Every indie film budget needs a PMD, a Producer of Marketing and Distribution.  The PMD develops and implements a marketing and distribution strategy at the start of the project.  The PMD ensures early and ongoing engagement of the target audience through a storytelling platform, develops niche-influencer partnerships, and defines a festival, live event and digital strategy including merchandise and delivery.  The PMD starts with a low percentage of budget and high time investment and inversely ramps up over the life of the project.
At the project's start the PMD's focus will be audience and partnership strategy and development, a big investment of the PMD's time.  As the project matures, the PMD's budget will increase with live event, digital and merchandise strategy rollouts leading up to the 'premiere' event.  Once the film is released, 100% of the budget becomes marketing and distribution related expenses.
Basically, it's a key job that needs to be baked into today's indie film budget if you want to "dent the media landscape," as Jon put it.  Makes sense, huh?
Nugget 2 – To engage, build and maintain your audience relationships, have a storytelling platform that lives alongside the film project.  The storytelling platform will build your audience community and create a win-win relationship, nurturing partnerships with like-minded influencers and organizations in your story niche.
Jon's example: His current breast cancer project examines the controversial questions about over-screening and overtreatment, trends in lumpectomies and mastectomies, and issues of reconstructive surgery.  The breast cancer film's storytelling platform is partnered with a like-minded charitable organization, sharing their audiences and publicity campaigns during the project.  His tip for filmmakers with controversial subjects—engage influencers early and hold off on social media promotion of your topic until there are strong strategic partners with buy-in to share in diffusing controversy. A win-win for both, the breast cancer charity will 'inherit' the film's storytelling platform after the film reaches distribution–a real motivator for charity buy-in.
Nugget 3 – Think about ways to engage your audience both episodically and for your one off film premiere. There was so much good advice here I'll just touch on it so make sure you listen to Jon's interview for more info. Powerhouses like Netflix and HBO are tapped into consumer preferences for series, gaining the advantage of repeating promo and recurring royalties for replays—but they have the ad money for series promo.  Taking a cue from the series concept, Jon uses production and post-production to deliver a series of live events with film previews to elicit feedback, engage audience discussion and make adjustments for the desired impact.  His idea: release discreet film clips with fanfare as a series to build fan base and excitement for the final product. Using this model, the live events format could range from mini-screening parties with interactive discussions, to publicity events…whatever suits your topic…or a mix of both during post-production.  Post release, additional content not in the final cut makes great series content for ongoing audience engagement and film promotion on the storytelling platform. You can take any of this and run with it to suit your project. (This idea applies during the filmmaking and between projects, too, engaging your loyal fans until your next film is released.)
Audience development tips.
Make the media match the audience: know who your audience is and develop content that engages them directly as early as possible in the project.
Marshall geographic/regional support: If you can link your film subject to a community or region, you'll interest local press and publicity for your project.
Strategic relationships: develop win-win relationships with both influencers and organizations in your niche subject.  Having the support of celebrities, bloggers, charities, civic groups or even government agencies to develop your audience should be a win-win. To develop these relationships, just introduce yourself and connect, and be prepared to answer should they ask what you have to offer and what you want from them, such as screening outreach, dvd promotion, profit sharing, co-publicity events, etc.  Jon's breast cancer strategy started with the influencers and organizations in the breast cancer niche, then expanded to embrace influencers in women's health.
Some last few tidbits to chew on:
One off films are easier to produce events around than a series because a filmmaker has more opportunity to dent the media landscape—but take advantage of series elements in your marketing.
Your final film doesn't have to have a 90-minute format!  45 minutes more or less is an optimum length for a live event with publicity or a screening party with interactive discussion.
Check out the interesting events other indie filmmakers are doing like This American Life and HitRECord.
Jon wants to talk to you.  He made it clear in this interview that he is very curious about what you are up to – he just loves talking to filmmakers. Once again, thanks go to From the Heart's Carole Dean for her extensive reach into the world of independent filmmaking to deliver this great interview.  Here's more info from Jon, including how to get him on the phone for a chat:  www.jonreiss.com; Jon in Wikipedia; Think Outside the Box Office; and Jon's Free Consultation.
September 7th, 2014
By Elizabeth England
Carole Dean's The Art of Film Funding on Blogtalkradio interview of Sheri Candler is another nugget of solid gold for independent filmmakers seeking to crowdfund or distribute their films.  Sheri is on the emerging edge of marketing independent features and documentaries in the internet era.  A digital marketing strategist, Sheri consults with filmmakers to develop an identifiable brand and audience that follows them from project to project.
As Director of Digital Marketing for The Film Collaborative,  she helps filmmakers find strategies for retaining the rights to their work, and much more.  She has co-authored two books on film marketing and distribution: Selling Your Film Without Selling Your Soul reveals strategies for US distribution of Indies; Selling your Film Outside the US tells the compelling stories of two case studies of film distribution in Europe.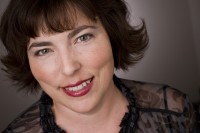 Sheri's Message to Filmmakers:  
If your only way you to connect to an audience is through the filter of the funder, you are in a weak position and dependent on someone else's audience to see your work.
The way of the past was to make a name for yourself and then you would be 'picked' to do more work for a studio (or a producer.)  It's time to use new strategies to create your own audience and retain the rights to your products.
The studio/producer model is always subjective in its choice of projects – there is always a hot new thing to draw their interest!   A mindset change is required for filmmakers to achieve success now, not just for a film but for their creative work to be recognized and generate

sustainable career options

.
You don't have to measure your success by the mainstream box office.  Most filmmakers want to express their passion, change the world or connect with an audience that loves their work.
You can build an audience around you, as an artist, and make the films you want because you have developed a fan base for your work.  You can make what you want as long as you are reconciled to this and can be happy with niche success rather than mass success.
Finding an Audience
How you will find your audience is key to getting your film seen, distributed and profitable.  Indy dramas will attract marketing dollars and distribution offers when they have big names attached unless the content is edgy enough to attract a major film festival or distribution offers. Or you can develop your own audience during the project that supports successful release and distribution.
A big name has a big following, but don't limit yourself to the mainstream entertainment world. What about YouTube celebrities or blogger with a million followers? Or a film tied into an iconic figure with millions of fans.
These have an audience that wants to see their work and it's likely you won't have to pay top dollar for their name. A big name in mainstream entertainment may attract the marketing dollars needed to find the audience, but a huge audience isn't required to make a film a success. Check out the case studies for examples of that.
What's Your Hook?
Without a big name or festival, having a hook to connect with a target audience creates an audience that will show up to see the film.  When the big name and marketing dollars aren't there to attract the audience, Sheri's two European case studies prove that focused effort finds the target audience by getting the word out to them through social media, community, and news channels. In each case, the filmmaker developed warm, substantive relationships with their target audience and surprising success followed.
Each had one or more 'hooks' to defined audiences they developed with great success—one over years and the other rapidly (in the year after the film was completed!)  Both films were dramas with defined target audiences: a UK-based filmmaker with an ethnic, low budget, coming of age drama; and an India-based filmmaker with a drama released in a regional Indian dialog, with lots of interest from Europe, especially the UK.
So what's your hook and how are you connecting with the community that will care about your story?  Does the community trust you and know your work? If they do, they will want to help when you make your ask for funds or support during release!
Connecting with this audience from the start of your project and asking your audience to be part of the process engages and invests them in buying and sharing the final release.  Sheri gives some great examples on how to engage your audience during the process.  YouTube is a way to connect with your audience but she warns that people understand social media for relationship building and usually find it a turnoff when used for marketing so use it wisely.  It is valuable for some topics…like sharing about a project on an iconic star or engaging fans for their feedback on the direction you're taking in your story or soundtrack.
Don't Worry About Distribution If You Have Your Audience
With all the digital distribution platforms now available, distribution is no longer a challenge.  But who's going to watch it?  Marketing to your audience must be your focus from the start. Filmmakers can plan audience development and marketing at the beginning of the film.
With the speed of change on the internet, distribution agents simply aren't able to keep up with the new digital distribution strategies. Online film review publications are now incentivized (The Guardian, The Times of India) using strategies like Distrify to earn royalties on the film reviews that result in click-throughs to view a film.
When you have a hook and plan audience development into your project, magic happens.  In one case study, the audience was so invested during the process that, when the filmmaker offered an affiliate program at release, 130 affiliates signed up immediately to help market the film and earn royalties on distribution.
He used Distrify to offer and host the film for streaming, providing affiliates with unique affiliate embed codes. Affiliates 'prebought' the film at buyin levels that increased their royalty with higher prebuy values – even up to 75% royalty.  WOW.  Affiliates made thousands and so did he.
There are Hundreds of Digital Platforms for European Distribution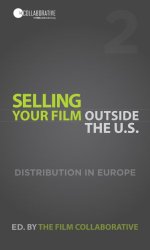 European distribution requirements are similar to US – they are looking for celebrity names (that are known in Europe), or films shown in a large festival, or films that have a record of large domestic distribution. Some genres attract distribution regardless of names or festivals because they have large demand, i.e. horror, thematic, sci-fi and family films. Straight drama and comedy don't always travel well to foreign markets.
The sheer number of Video on Demand services in Europe is staggering – 447 – so many more than in the US.  That means that with some acclaim, your film can reach many viewers.  However, these revenue streams are paying less for a title so you'll have several deals for distribution in Europe rather than one big deal as in the US market. European catalogs are looking at buying slates so these may only pay a license fee, not a transactional fee.  Collaborating with other producers to present a slate increases your film's chance of being sold in bulk this way.
US Distribution
The Film Collaborative has a great program for US distribution.  TFC is an 'aggregator' for premium platforms like Amazon and ITunes.  For a flat fee, your film will be encoded and uploaded to premium platforms and you'll receive royalties directly from TFC as a direct pass-through – no transactional fees are charged.  This is a great way to get your film into domestic digital distribution.
Be sure to listen to this great show 5 Creative Ways to Sell Your Film and check out the links below.