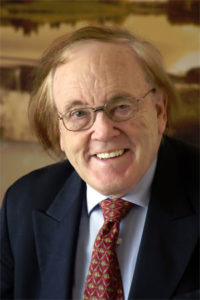 Nansy was suffering from the deleterious effects of multiple sclerosis, she found the off-label drug Low Dose Naltrexone (LDN), and experienced a dramatic reduction of symptoms. Her doctors were skeptical: the result didn't fit in with their world view of expensive, high-side-effect-laden treatments.
Author Julia Schopick and I met on Facebook. She shared her book, Honest Medicine, with me, and in it I discovered the prescription pharmaceutical called Low Dose Naltrexone (LDN). I was immediately intrigued. It is powerful, inexpensive, and has very low to no side effects. Julia and I are now working on a book devoted exclusively to LDN. With Julia's help I found a respected source for LDN, and have now taken it for a year and a half, so that I would be able to speak and write from experience. The closest I got to a side effect was my dream life became richer for a few weeks.
This YouTube documentary is an episode of the Norwegian television program "Vårt lille land" ("Our Small Country"). English subtitles are included. In a very short 22 minutes the film covers a lot of territory. We get an outline of the drug's history, its use in treating autoimmune disorders, the struggles patients experience securing a prescription for it, and the life-changing help LDN provides.
LDN is a global people's movement. There are websites, Facebook groups, books, and videos—and even an internet radio program—devoted to the drug and its value. This brief documentary is a perfect introduction. You may find more information about LDN via LDNinfo.org and LDNResearchTrust.org
Here's the film's link
(Pictured: Dr. Edmond O'Flaherty, MICGP)