Finding Money for films
The Art of Film Funding by Carole Dean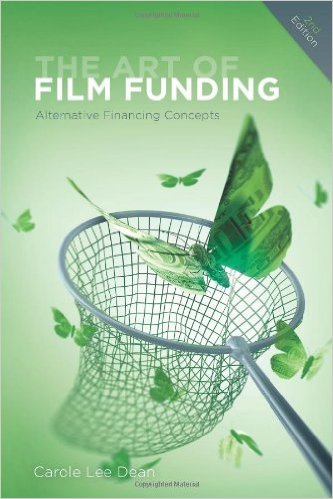 The Art of Film Funding is written for documentaries, shorts, and feature producers for funding via grants, individual investments/donations, online crowdfunding, and distribution through streaming video. It is a comprehensive book covering both established financing to new online financing written by a woman who gives three grants a year valued at $100,000.00.
Carole Dean created the short end business in 1970. In the 80's she produced 120 HeathStyles Shows that were sold to Oasis Cable and 30 Filmmaker shows, now in the National Archives. She created the Roy W. Deanfilm grants in 1992 in honor of her father and has given over 2 million dollars in donations since then. She is Executive Producer on Women Behind the Camera, BAM 6.6, American Chain Gang, Step Away From the Stone and now in production, a new documentary titled Achievers.
Carole Dean is President of From the Heart and gives consultations free to all who enter the Dean Film Grants and apply for fiscal sponsorship. She is the author of The Art of Funding: Alternative Financing Concepts and The Art of Manifesting: Creating Your Future written for filmmakers as financing educational tools. She teaches these alternative financing concepts online.