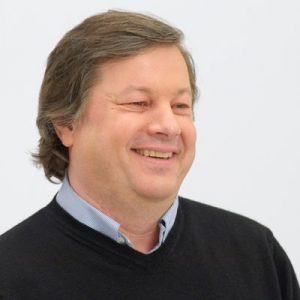 Produced and directed by Academy Award winner Simon Kirk, The Pulitzer at 100 has three brilliantly interwoven layers: Writers speaking of their work, the Pulitzer awards, and the power of the written word; celebrities reading excerpts of award winners' works; and an outline of Joseph J. Pulitzer's professional biography. Having been introduced to him by this documentary film, I would love to see an elegantly produced film or mini-series about Joseph Pulitzer.
The Pulitzer at 100 is thoroughly engaging, ceaselessly thought provoking, and deserves a wide audience. Kirk's film honors Pulitzer, the Pulitzer Prizes he inaugurated, and, most significantly, writers of many genres.
The Pulitzer at 100 is produced by Simon + Film, and distributed by First Run Features.
(Pictured: Simon Kirk)